Back to selection
SFFS Announces Documentary Film Fund Finalists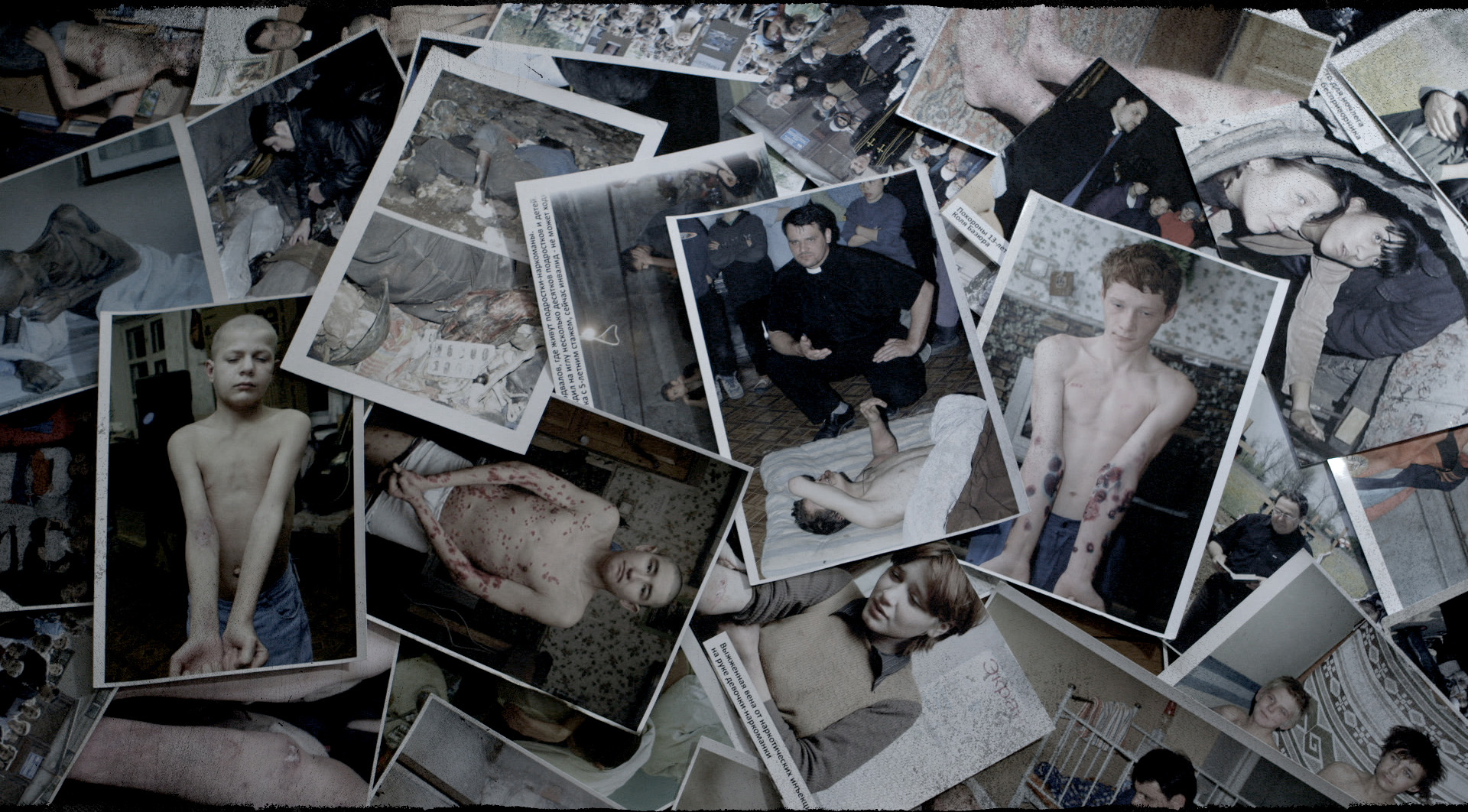 Gennadly
The San Francisco Film Society has announced this year's finalists for the Documentary Film Fund, which is set to divy up $75,000 next month. Open to nonfiction films in post-production, the Fund has previously supported such Sundance titles as Narco Cultura, American Promise and the Oscar-nominated Cutie and the Boxer. Making the list is Western, the Ross Brothers' follow-up to Tchoupitoulas, and Blood Brother director Steve Hoover's Gennadly. The Fund is made possible by Jennifer Battat and the Jenerosity Foundation, and you can view the full list of finalists below.
Anatomy of an American Dream — John Ryan Johnson, director
Antoine Hood is a charismatic 28-year-old former college basketball star and captain in the U.S. Air Force. He is a regional sales manager for Michelin and lives in a beautiful suburban house with his wife and son. For most, this is the American dream, but not for Hood, who could lose all of the above trying to play in the NBA … and he just might. For more information visit anatomyofanamericandream.com.
The Bolivian Case — Violeta Ayala, director
Trying to fly out of Bolivia, three Norwegian teenage girls are arrested with 22 kilograms of cocaine in their luggage, triggering a media storm that would change their lives forever. For more information visit unitednotionsfilm.com.
The Dreamcatchers — Kim Longinotto, director, Teddy Leifer and Lisa Stevens, producers
The Dreamcatchers, Brenda Myers-Powell and Stephanie Daniels-Wilson, are two former prostitutes who use their inside knowledge to help women who are selling sex on the streets of Chicago, and to prevent very young girls from doing the same. This film reveals the true devastation of sexual exploitation: how it affects the women, their families and the communities where they live. For more information visitrisefilms.com.
Gennadiy — Steve Hoover, director and Danny Yourd, producer
Gennadiy Mohkenko is an ex-firefighter who, since the fall of the Soviet Union, has been rescuing drug-addicted kids from the streets of Mariupol, Ukraine. Today, there aren't many kids left, and the war has moved from the streets into homes, but he continues throwing his seemingly endless energy into it. Will he and his family have to pay a price for his devotion? For more information visit gennadiyfilm.com.
In Country — Mike Attie and Meghan O'Hara, codirectors
War is hell. Why would anyone want to spend their weekends there? In Countrytakes you deep into the world of Vietnam War reenacting. Fantasy and reality collide as combat veterans from Vietnam, Iraq and Afghanistan try to relive a war that most people want to forget. For more information visit incountryfilm.com.
The Joneses — Moby Longinotto, director and Aviva Wishnow, producer
The Joneses is a portrait of Jheri, a 73-year-old transgender trailer park matriarch, who lives in bible belt Mississippi. Reconciled with her family after years of estrangement, and now living with two of her sons, Jheri embarks on a new path to reveal her true self to her grandchildren. Will their family bonds survive?
Mythical Creatures — David Charles, director
Sundance New Frontier Lab project Mythical Creatures is the story of internationally acclaimed artist Gary Baseman. Baseman's work uncovers the deepest and darkest secrets of his parents' holocaust experiences in the Ukraine, reimagining them through his art and dream reality. His hybrid approach uses animation, stop motion, performance art and installation to bring the holocaust story to a diverse and new generation. For more information visit garybasemandoc.com.
Rodents of Unusual Size — Quinn Costello, Chris Metzler and Jeff Springer, codirectors
Rodents of Unusual Size is an offbeat environmental documentary about giant swamp rats invading coastal Louisiana and the defiant people on the edge of the world who are defending their communities, culture and livelihoods from the onslaught of this curious and unexpected invasive species. For more information visittilapiafilm.com.
Romeo Is Bleeding — Jason Zeldes, director and Michael Klein, producer
Donte Clark's poetic voice was honed on the violent street corners of a struggling city. Yet rather than succumb to the pressures of Richmond, CA, Clark uses his artistic perspective to save his city from itself. For more information visitRomeoIsBleedingFilm.com.
Street Fighting Man — Andrew James, director and Sara Archambault, producer
In a new America where the promise of education, safety and shelter are in jeopardy, three Detroit men fight to build something lasting for themselves and future generations. For more information visit streetfightingmanthemovie.com.
Western — Bill Ross and Turner Ross, codirectors
Eagle Pass, Texas and Piedras Negras, Mexico are border towns and the vision of the modern frontier. Cowboys and lawmen share the country while international business and multicultural bonds flourish. But when darkness descends, two men in Eagle Pass face a new reality that threatens their way of life. For more information visit rossbros.net.