Back to selection
The Women of SXSW: I Was a Teenage Girl Director Augustine Frizzell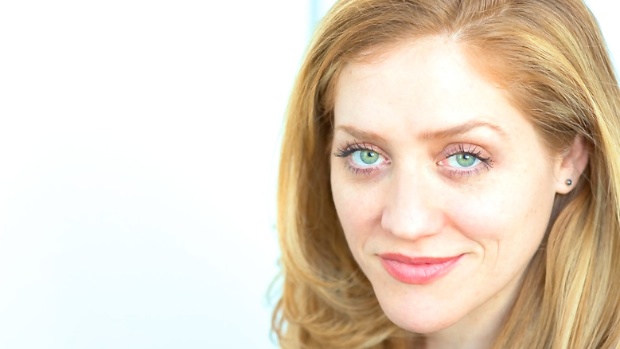 Augustine Frizzell
Following "The Women of Sundance" article in our print and online additions, Danielle Lurie continues her coverage of female filmmakers with a series of pieces highlighting women directors at SXSW. In this email interview, she talks with the director of Augustine Frizzell, whose I Was a Teenage Girl premieres in the Texas Shorts program.
Filmmaker: Why this movie?  Why did you decide to do it?  
Frizzell: I started with the concept of three shorts about three separate pairs of girls, all around age 15, entering a period in their lives where the issues they're faced with rapidly change from the issues of perhaps a year prior. They're trying to navigate these intense situations but aren't quite emotionally mature enough to feel comfortable doing it. (We shot all three shorts but this one is the only one that's finished.) My life changed very suddenly at that age. I felt like exploring other ways life may change for a girl that weren't specific to my personal history but similarly heavy. 
Filmmaker: How did you go about raising funding for it? 
Frizzell: I was lucky enough to have a crew who volunteered to work for food and a camera donated by my executive producers. The rest (which wasn't much) was paid out of pocket. 
Filmmaker: What is an anecdote from the making of this film that should be legendary?
Frizzell: There's a very special moment in this short. It's a defining moment in the film, and it was also a very defining moment for the actresses. I can't say what exactly. The short is under six minutes so I don't want to spoil anything, but it's cool to have this moment captured on film for the girls to reflect on as they get older. 
Filmmaker: How much of your crew was female? Was hiring women a consideration for you?  
Frizzell: About 3/4 of our crew were female. I absolutely wanted to bring on as many women as possible. I looked at this experience not only as a chance to make a great film but as a chance to influence my daughter's opinion of filmmaking. (She's one of the lead actresses.) I like showing her that the ladies can do anything and everything the fellows can do! 
 
Filmmaker: Do you think a male director might have handled the making of this film differently? In your opinion, how did being a female filmmaker affect how this film got made?
Frizzell: Yes. Definitely. The subject matter in this short is so specific to the experiences of females, I think drawing from my experience of having actually been a teenage girl was invaluable and played a huge influence in my direction to the actresses. A man could've taken the script and made something great too. but it definitely would've been different. 
Filmmaker: In what ways do you think being a female filmmaker/actress has helped or impeded your trajectory in the film industry?
Frizzell: So far, I don't feel like I've been set back at all by being female. I have such a strong support system in this industry, both male and female, it hasn't been an issue (and hopefully won't). Additionally, at the moment, so many great festivals are programed by women with a seemingly strong desire to show work by and about women. We're lucky to have them there, rooting for us and giving the female film community a chance to speak and be heard. I feel lucky to be included!
Filmmaker: How can we get more women making movies?
Frizzell: I think the more we show women that it can be done, that these stories have an audience and that we're here in support, the more women will come forward with ideas and feel confident enough to make them. 
Filmmaker: Of the big blockbuster movies out there, which do you wish you had directed?
 
Frizzell: That's hard! I love the movies I love and don't want them changed and the ones I don't love, I generally forget about. I guess in recent memory, maybe, The Counselor. I liked the idea, and the script and story felt mostly solid. They had the chance to make these two female characters into real people but instead, they felt like caricatures. Those actresses are capable of so much more! 
Filmmaker: What's next?
Frizzell: Right now I'm finishing the other two shorts in this series and working on fine tuning a feature script I wrote. I hope to shoot it sometime late this year or early next. 
Filmmaker: What do you hope to gain from being at SXSW? Who would be your dream person to meet while there?
Frizzell: I'm always so inspired by the films I see at the festival, I look forward to that. I also can't wait to meet all the up-and-coming film makers and watch their growth in years to come! My dream would be a surprise visit by Paul Thomas Anderson and an early screening of Inherent Vice! (As long as I'm dreaming, figured I'd make it a big one!) 
Filmmaker: What do you hope people gain from watching your film? 
 
Frizzell: Ideally, girls in the named age range who are going through similar issues will get the most benefit from my short. But I hope everyone leaves feeling compassion and understanding for these girls and it spreads to other girls in their lives.