Back to selection
Vivian Kubrick, Stanley's Daughter, Posts Photos of Her Young Life on the Set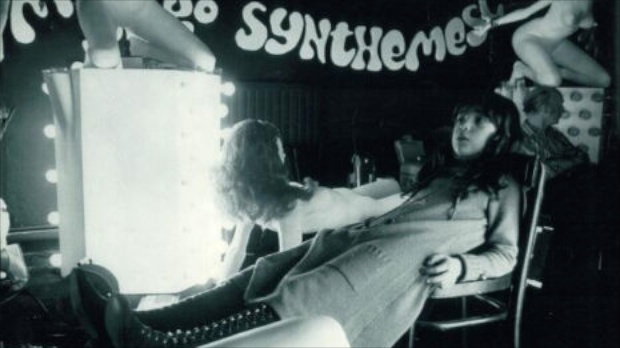 As detailed at Dangerous Minds — and originally in this Reddit thread — Stanley Kubrick's reclusive and estranged daughter Vivian has posted via Twitter a series of photos detailing her childhood in and around her father's films. As Paul Gallagher at Dangerous Minds speculates, "The pictures may be viewed as a possible attempt at some form of reconciliation as Vivian has been allegedly out of touch with her family since joining the Church of Scientology in 1999."
Gallagher links to a Raw Story article, which has more:
In fact, some knowledgeable folks have theorized that some of the pain that runs through Eyes Wide Shut was inspired by Kubrick's feelings of loss after Vivian "disconnected" from her family, as Scientologists often do.

Vivian reportedly showed up at her father's funeral with a Scientology handler. Her separation from the family only deepened after that, and when her sister Anya died of cancer in 2009, Vivian didn't show up at the funeral, even though she and her sister had been inseparable as children.

Vivian's disconnection was keenly felt by her famous father, who had been treating her like a protege. She filmed a documentary about the making of her father's horror classic, The Shining, while she was only 17, and composed the score for Full Metal Jacket at 24. But she turned down his offer to help with Eyes Wide Shut as she dedicated herself to Scientology.
Vivian Kubrick surfaced in public and online last year at an Alex Jones rally timed to the 50th anniversary of the death of JFK.
The photo above shows young Vivian on the set of A Clockwork Orange. For the full gallery, click over to Dangerous Minds.