Back to selection
ornana's Jim Cummings On How To Combat The Digital Recession and Lessons To Learn From "South Park"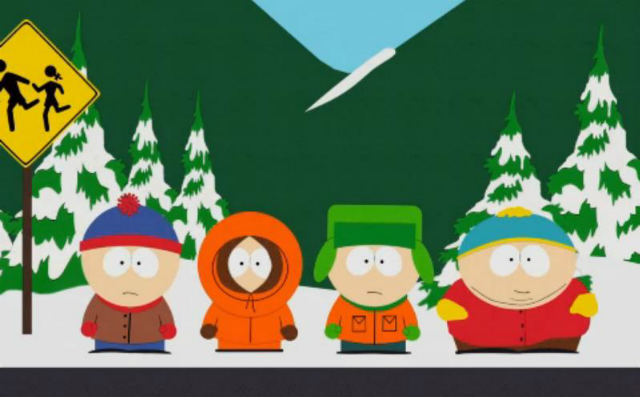 "South Park"
"Our degrees cost us about $90,000 a piece, and in the last five years of making movies, the three of us together have made about $5,000 from our work." That's ornana producer Jim Cummings speaking at his Future 15s New Media talk at SXSW last Sunday. Drawing from his article series over at Ted Hope's Truly Free Film, Cummings gave a micro-keynote on what he calls "The Digital Recession," the supersaturation of content and what can be done to effectively combat the glut.
Cummings made the common observation that nowadays, any old person is encouraged by "camera companies, film festivals, and arts publications" to go out and follow their dreams, despite the fact that the corporations are the only ones who are actually profitting: "They'll tell you all day about the modest beginnings of successful people like Lena Dunham or Destin Cretton or Shane Carruth, despite their statistical rarity. They prop them up like those billboards you see on the highway of people from casinos."
With a flooded market and very little financial benefits to be had, many Hollywood figureheads have pointed to an imminent implosion of the industry. Cummings sees things a little differently: "It's not the film industry that's falling apart, it's the value of video." No one wants to pay for content that they can almost always get for free in some far off pocket of the internet.
"Your movie is going to be online for free," Cummings states. "So how do you cope?" He cites the age old myth of "South Park" as a perfect example. When one of their earliest episodes leaked online, the creators took matters in their own hands, by building a site and posting all of their episodes for free. This may sound absolutely backwards, but in doing so, they were allowed to pick their own advertisers and regulate the cash flow, that under other circumstances, may have gone into Comedy Central's pocket.
In order to see a bigger return on their investment, Cummings insists that filmmakers need to "make movies for audiences." He continues: "Independent filmmakers should be studying what succeeds in the market…only then can the paradigms shift. When people would rather go see an independent film than anything that Hollywood's making." This is an interesting economic concept, but at the same time, does it go against the very spirit of independent film? Filtering your story through someone else's perspective, and thus limiting your creative freedom? Or is it just the new key to success?
You can listen to Cummings's whole 15-minute talk over on Sound Cloud.