Back to selection
What to See from the Tribeca Film Festival Online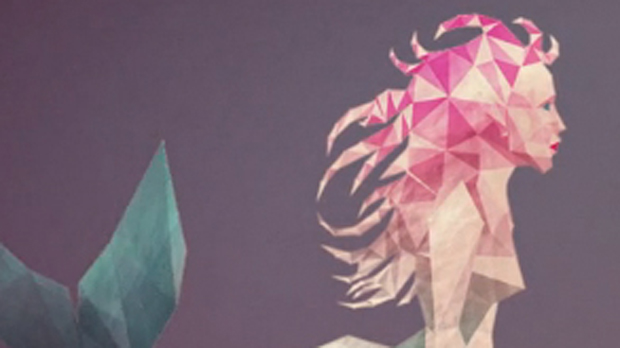 Screenings have just kicked off in Manhattan for the Tribeca Film Festival, but as always not all the films are showing in theaters–and there's more available online this year than ever before. Here's a quick guide to what you can see and how to see it.
Streaming select titles: Four feature films and four shorts will be online after their initial theatrical screenings this week and next; they'll also be eligible for an audience choice award with prize money totaling $15,000. All of Tribeca's online material discussed below, including these eight films, is available at http://tribecafilm.com/online. The short films include:
* Love in the Time of March Madness – USA; directed by Melissa Johnson & Robertino Zambrano; an animated film about a female basketball player looking for love
* Scratch – Ireland; directed by Philip Kelly; a drama set at a gas station
* Parachute – Canada; Peter Stebbings; about four junior bankers trapped in purgatory
* Peepers – USA; Ken Lam; a comedy about voyeurism and exhibitionism.
And the features are:
* Ice Poison – Taiwan; directed by Midi Z; a Chinese-language drama about rural poverty and crystal meth
* Ne Me Quitte Pas – Netherlands/Belgium; directed by Sabine Lubbe Bakker and Niels van Koevorden; a documentary about two Belgian farmers dealing with their mid-life crises
* True Son – USA; directed by Kevin Gordon; a documentary about the idealistic young politician Michael Tubbs in the city of Stockton, California
* Vara: A Blessing – Bhutan; directed by Khyentse Norbu; the coming of age of a girl in the Indian countryside
Tribeca NOW: A new initiative this year, Tribeca NOW aims to showcase filmmakers who already work in the online arena, including those who make web series, short films, or other media. Profiles of the 12 artists and samples of their work are all available at https://tribecafilm.com/online/tribecanow. They include:
* The comic web series Be Here Nowish by Alexandra Roxo and Natalie Leite
* Fashion and music video director Claire Edmondson
* Corridor Digital, which creates stand-alone short films infused with sci-fi and special effects
* The creative studio Factory Fifteen, which creates a broad array of short films
* Hello Cupid, a romantic comedy web series about love and friendship in the African-American community
* The web series High Maintenance, about the comic encounters of a pot delivery man
* Rob Michael Hugel's comedic web series I Hate Being Single
*  Matt Lambert, a filmmaker exploring youth identity and sexuality
* The short documentary and performance films of Mollie Mills
* Periods, a series of stand-alone films adapting historical literature into comic contemporary situations
* Stop-motion animator and video artist Steven Mertens
* A series of short films by actress and multi-hyphenate Wendy McColm
The winners of the #6SECFILM Vine Competition: Now in its second year, the six-second-film competition challenges filmmakers to create a comprehensive film or film series with the microfilmmaking app Vine. Awards were given in the categories of Genre, Drama, Animation, and Series, as well as an audience award. The winning entries can be seen at http://tribecafilm.com/stories/winners-6-second-films-vine-competition, while you can also click through on the Tribeca online page to see other films submitted.
The winners of Tribeca Interactive & Interlude Music Film Challenge: This competition is new this year and resulted in some striking work. Sponsored by AT&T, the Lincoln Motor Company, and Genero.tv, the competition invited filmmakers to create an interactive music video using Treehouse, a platform which allows viewers to select video strands and affect playback of online video. Three songs–by Damon Albarn, Aloe Blacc, and Ellie Goulding–were provided, and one winner for each was announced on April 17. They're available to watch at http://tribecafilm.com/stories/tribeca-interactive-interlude-music-film-challenge-winners. The winners were:
* Jakub Romanowicz of Poland, with a multi-format animation for Albarn's "Heavy Seas of Love"
* Mohit Israney of India for a live action chase film/drama set to Blacc's "Ticking Bomb"
* Máté Szabó of Hungary for a visually sparse yet beautiful animation (pictured above) for Goulding's elegiac "Dead in the Water."
The videos are all fun to play around with, and though constraints like time limited the number of choices the filmmakers could create, the films all indicate new ways interactive video can go through platforms like Treehouse in the future.
Other VOD and PPV outlets: Indiewire's Paula Bernstein gave a great summary last week of what other Tribeca films will be available via cable pay-per-view, Xbox, Google Play, VUDU, and other outlets. These generally aren't free, of course, but they'll potentially expand the festival's range to a whole new demographic. If festivals like Tribeca were once where filmmakers went to make a sales deal, they're now increasingly where to go to kick off an online release that potentially reaches all your possible fans throughout the world.