Back to selection
Kentucker Audley, the Richmond International Film Festival and A Checklist for Avoiding Bad Publicity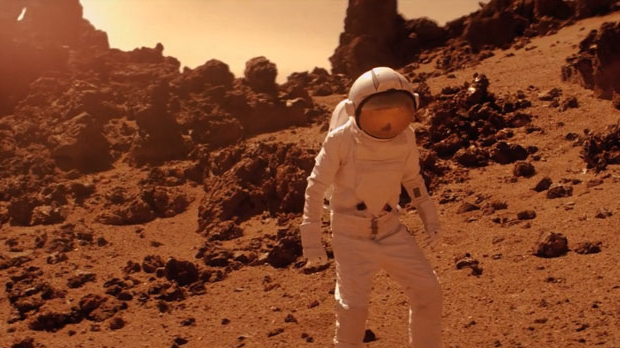 Voice Over
I don't know Kentucker Audley, but I can't stop thinking about his tongue-in-cheek call for mediocre filmmakers to pledge to stop making films so that in a crowded environment the truly talented can shine. Recently I've been wondering if his Change.org petition should be expanded to film festivals as well, many of which are erstwhile enablers of said mediocrity. As a whip-smart producer friend of mine once told me, "The world needs another film festival like it needs another strip mall."
Which brings me to the event that started this whole thought process. In late February I attended the Richmond International Film Festival, which takes place in the former heart of the Confederacy, less than two hours south of DC. Ever since I'd been blown away by the film scene in Arkansas the previous year – both at the Little Rock Film Festival and the Hot Springs Documentary Film Festival – I've been on a mission to cover (or rather uncover) hidden gem fests that would serve as further proof of a great southern film culture. Coupled with the fact that RIFF's run by a female industry vet (by way of Nashville and LA), whose professionalism and enthusiasm deeply impressed me, I figured there's no way I could go wrong.
Well, I was wrong. The good news is the city of Richmond is bursting with promise and possesses a sort of north-meets-south vibe, with an influx of young, artsy Billyburg types staking their claim amongst all the Civil War monuments. And the film festival itself – which mostly screens at the gorgeous, grand and historic Byrd Theatre – boasts an abundance of warm hospitality, gracious hosts and a general welcoming vibe. The bad news is the lack of feature-length films rendered RIFF more a regional shorts festival, which it began as, with a handful of longer flicks thrown in for good measure. (Mea culpa: when I first perused the shorts-heavy program on the website I shrugged and assumed the full lineup hadn't been announced yet.)
Unfortunately, friendliness and potential (and less than ten features) is just not enough to impress visiting national press. The elephant in the room remains that the films I saw at RIFF weren't anywhere near the quality of most regional fests I've attended over the years. (Save for four shorts, including the Best of Festival Experimental Film winner Voice Over, which I screened at the Santa Fe Independent Film Festival in 2012 when I served as director of programming.) Sure, the fest is still growing; it is only in its third year. The ship could indeed be turned around. Yet several things make me wonder if its organizers are serious about making RIFF into an event attractive to topnotch filmmakers accustomed to screening A and B-level fests (not to mention a lure for national press).
A quick rundown: besides the scarcity of feature-length films, RIFF lacks a director of programming, leaving it with a default generic identity. It screens strictly submissions; in this day and age a non-curated fest can only get away with doing so and still draw quality if it's already on the wider radar – see Slamdance. The fest boasted a Best of Shorts screening that included its own mediocre in-house production (not exactly objective programming).
So did the attending filmmakers and locals seem to be enjoying themselves? Absolutely. But then who (besides working film critics and party haters) ever has a crappy time at a film festival? It's not that RIFF was a "bad" festival, just a frustratingly mediocre one. And while I've no doubt the organizers would like to shift the blame to this journo — I didn't attend enough screenings to find the "gems" (I actually stealthily snuck out of most screenings, right around the halfway mark of a middling feature or a program's third mediocre short); avoided most of the social events (true – fearing I'd have to make cringe-worthy small talk with attending filmmakers whose shorts didn't measure up); or I was tired (actually boredom does make me tired) – I can't help but think Audley might at least sympathize. In any case, filmmakers who demand more of both cinema and themselves are certain to understand.
But enough of this unproductive lamenting. Instead I'd like to end on a helpful note and offer a five-point checklist for regional fests to consider before inviting in national press.
1) Remember that a film journalist's job is not to sit through every mediocre flick to find the one or two standouts. (That's your job as a programmer.) Your program should be so packed with quality finds that the picking is easy – and I can't wait to get to the next screening even on five hours of sleep.
2) Make sure you've actually been to other festivals besides your own and have a sense of what similar fests are doing. Would you go out and shoot a film without ever having seen one? This is how you learn what works and, as importantly, doesn't.
3) Spend your energy – and money – on digging for great films rather than wining and dining and spinning press. Follow the lead of folks like the smart and savvy cinephiles at Thin Line in Denton, Texas. I'm more than happy to stay at their local no-frills Holiday Inn Express if it means discovering docs like Tomas Leach's In No Great Hurry: 13 Lessons in Life with Saul Leiter before it plays fests in either NYC or LA.
4) Never underestimate the power of the weird. When all else fails, offer up a memorable experience that differentiates your fest from all the rest. I meet nice interesting filmmakers at every festival I attend. Yawn. But Dame Shirley Bassey at a Scottish-themed dinner? (Sonoma International Film Festival 2012.) Or Sam Childers – a.k.a, the Machine Gun Preacher – recently back from saving African children from the LRA? (Just last month at the Gasparilla International Film Festival in Tampa, Florida.) These aren't just interesting anecdotes, they're the very story angles that make my writing worthwhile.
5) Not sure about any of the above? Wait. Just as a festival programmer will give a poorly crafted rough cut a second chance the next year, so too will journalists revisit when a fest is ready for prime time.
(Editor's Note: Wissot approached the Richmond International Film Festival suggesting coverage, and the festival covered her travel. Additionally, this piece was edited after publication to remove an incorrect statement regarding the hotel accommodations offered to visiting filmmakers. The original statement claimed that visiting press received substantially better accomodations at a different hotel than the filmmakers, a point refuted by festival director Heather Waters in her response to this piece, published here.)