Back to selection
IFP Announces Documentary Line-Up For its Annual Filmmaker Labs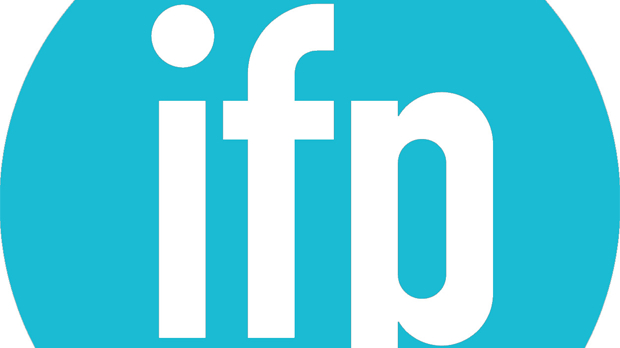 IFP ANNOUNCES DOCUMENTARY LINE-UP FOR ITS ANNUAL INDEPENDENT FILMMAKER LABS
2014 Marks the 10th Anniversary of Yearlong Mentorship Program
Brooklyn, NY  (May 12, 2014) – The Independent Filmmaker Project (IFP) announced today the ten documentaries selected for the 2014 Independent Filmmaker Labs, IFP's annual yearlong fellowship for first-time feature directors. The creative teams of the selected films, chosen from a national pool of 200+ submissions, are currently attending the first week's sessions – The Time Warner Foundation Completion Labs – taking place May 12-16 in New York City. The Narrative Lab selections will be announced in June.
The Independent Filmmaker Labs are a highly immersive, free mentorship program supporting first-time feature directors with projects in post-production as they complete, market and distribute their films. Focusing on low-budget features (<$1million), the Labs provide filmmakers with the technical, creative and strategic tools necessary to launch their films and careers. As part of IFP's ongoing commitment to diversity, the Independent Filmmaker Labs also seek to ensure that at least 50% of the participating projects have an inclusive range of races, genders, sexual orientations, ethnicities and physical abilities in key creative positions.
"With the ability to support filmmakers and their projects over the long-term, the Labs remain one of IFP's most rewarding and successful programs," said Joana Vicente, Executive Director IFP and the Made in NY Media Center. "With 80% of previous Lab projects debuted in festivals and released worldwide, the impact of the program continues to be significant."
The 2014 labs mark the 10th anniversary edition of the mentorship program which was the brainchild of Scott Macaulay, independent film producer and editor of IFP's Filmmaker Magazine, who had the idea that numerous first features would stand a better chance of success if the filmmakers had the opportunity for creative input and the ability to plug into a network of advisors and mentors prior to exposing their films to the critical eye of the film industry. Launched in 2005 as a three-day program for eight narrative projects, the Labs have evolved into an extensive, yearlong program for 20 projects (10 documentary and 10 narrative) with a focus on post-production, marketing, distribution and audience engagement strategy. As of 2013, the 156 projects that have gone through the program include such critically acclaimed films as Lotfy Nathan's 12 O'clock Boys, Aron Gaudet & Gita Pulapilly's Beneath the Harvest Sky, Alexandre Moors' Blue Caprice, Stacie Passon's Concussion, Michael Collins & Marty Syjuco's Give Up Tomorrow, Angad Bhalla's Herman's House, Daniel Carbone's Hide Your Smiling Faces, Penny Lane's Our Nixon, Dee Rees' Pariah, Tim Sutton's Pavilion, Bassam Tariq & Omar Mullick's These Birds Walk, Lucy Mulloy's Una Noche, Keith Miller's Welcome to Pine Hill, and Matt Wolf's Wild Combination: A Portrait of Arthur Russell.
Documentary alumni of the most recent lab "class" of 2013 include the Grand Prize winner at the 2014 Full Frame Documentary Film Festival, Darius Clark Monroe's Evolution of a Criminal, while other alumni premiered at Full Frame (Mike Attie & Meghan O'Hara's In Country), Busan (Tenzin Tsetan Choklay's Bringing Tibet Home), True/False (Amanda Wilder's Approaching the Elephant), SXSW (Mateo); San Francisco International Film Festival (Sara Dosa's The Last Season) and Hot Docs (Gabriel London's The Life and Mind of Mark DeFriest).
"I had been working on Evolution of a Criminal, on and off, for six years when I finally applied to the IFP Doc Lab," says Darius Clark Monroe. "Doug Lenox (my fearless editor) and I had reached a point in the cut where we knew there was great potential in the material. We knew we were moving in some sort of direction. We just didn't know if it was forward or backwards.  Getting accepted into the IFP Doc Lab and being a part of this supportive and challenging community changed our path and contextualized our entire finishing experience. We were in a safe space where critical notes were positively received. No corners would be cut. From editing to festivals, sales, distribution, and beyond, the entire team at IFP made sure that fellows left the lab with a complete understanding of what it means to finish and release an independent film in the current market."
The labs provide multiple levels of mentorship throughout the process, overseen by Milton Tabbot, Senior Director of Programming for IFP, and supervising 2014 Documentary Lab leaders Jon Reiss, director/producer and author (Bomb It!; Think Outside the Box Office) and director/producer Whitney Dow (Two Towns of Jasper; When the Drum is Beating). Individual workshop leaders include, amongst others: composer T. Griffin (Informant; E-Team; The Overnighters), editors Penelope Falk (Joan Rivers: A Piece of Work; Maidentrip); Matthew Hamachek (Gideon's Army, If a Tree Falls: A Story of the Earth Liberation Front); Mary Manhardt (American Promise, Street Fight), Toby Shimin (Buck; Mothers of Bedford), David Teague (Cutie and the Boxer; E-Team), and experts on web presence, audience building, outreach, transmedia, sales and distribution: Gary Hustwit (director, Objectified, Helvetica), Erin Owens of Long Shot Factory, Darcy Heusel of Picture Motion, Cinedigm's Debra Fisher, and Ingrid Kopp, Director of Digital Media at Tribeca Film Institute.
The Academy of Motion Picture Arts & Sciences, Ford Foundation, Heineman Foundation, Hollywood Foreign Press Association, New York City Department of Cultural Affairs, New York State Council on the Arts, SAGIndie and Time Warner Foundation support the Independent Filmmaker Lab program. Lab partners include The Adrienne Shelly Foundation, BMI, and Rooftop Films.
The selected projects for the 2014 IFP Documentary Lab and Lab Fellows are:
The Dream of the Audience: Theresa Hak Kyung Cha
The film traces Theresa Hak Kyung Cha's emergence as an artist, her tragic death, and her continuing influence as a creative pioneer who came of age during the transformative, experimental culture of 1970's. This chronology is interwoven with events from Korean history and Cha's experience of emigration, contextualizing her unique examination of universal human processes of memory, language and communication. Fellows: Woo Jung Cho (Director, Producer, Writer), Cindy Yoon (Producer, Editor); JiYe Kim (DP, Editor). New York, NY
Mad Tiger
An old Japanese man named Yellow toured the country for fifteen years in his boy band until his partner, Red, decides to quit. Yellow struggles to keep the band together while Red tries to move on. Only after finding himself completely alone, Yellow is forced to face the parts of himself that he kept hidden in his fantasy. Fellows: Jonathan Yi &Michael Haertlein (Directors, Producers, DPs). New York, NY
Man of the Monkey
Intrigued by the tale of a scary man living in isolation with his chimpanzee wife, David Romberg travels to his childhood home on Ilha Grande, Brazil, to find him, only to discover that the tale pales in comparison to what he uncovers. His search guides him to the island's dark histories that contradict his family's own history in this place. Fellows: David Romberg (Director), Èlia Gasull Balada (Editor). Philadelphia, PA
Project Dad
When Sharon Shattuck's father came out as a transgender, Sharon was in the awkward throes of middle school. Her father's transition to female was difficult for her straight-identified physician mother to accept, but her parents remained married. As the Shattucks approach Sharon's wedding day, they address the truce at the heart of their family, and discover what it means to stay together. Fellows: Sharon Shattuck (Director, Producer), Martha Shane (Producer), Frederick Shanahan (Editor). Brooklyn, NY
Quest: The Fury and the Sound
Quest runs a hip hop studio from his home in North Philadelphia. He attempts to balance family and musical ambitions while recording neighborhood artists struggling with criminal records and drug addictions. His commitment to the neighborhood and family is tested when one of his children is diagnosed with cancer and another is shot by crossfire. Fellows: Jonathan Olshefski (Director, Producer, DP), Tim Fryett (Editor), Christopher Rainey (Music Supervisor). Philadelphia, PA
Romeo Is Bleeding
Donte Clark's poetic voice was honed on the violent street corners of a struggling city. Yet rather than succumb to the pressures of Richmond, CA, Clark uses his artistic perspective to save his city from itself. Fellows: Jason Zeldes (Director), Michael Klein (Producer), Kevin Klauber (Editor). Los Angeles, CA
(T)error
 (T)error is the story of Omar ****, a 62-year-old former Black Panther turned counterterrorism informant for the FBI. Interweaving Omar's turbulent past, with unprecedented access to his current investigation, (T)error probes the moral and ethical dilemmas behind the scenes of the war on Terror. Fellows: Lyric Cabral & David Felix Sutcliffe (Directors, DPs). Bronx, NY
T-Rex
 T-Rex is the story of Claressa "T-Rex" Shields, the seventeen-year-old from Flint, Michigan who became the first woman to win the middleweight gold medal in Olympic boxing. While her journey to the top of the podium in London was epic – and historic – success for a young, black girl in Flint doesn't always make things easier. Fellows: Zach Canepari (Director, Producer, DP), Drea Cooper (Director, Producer, Editor, DP), Sue Jaye Johnson (Producer). Berkeley, CA
The Seventh Fire
An Ojibwe community in rural Minnesota is caught between the violent rise of Native American gangs and the struggle for cultural identity. The Seventh Fire is a raw cinematic journey into a rarely seen part of America that reveals the crisis facing American Indian communities across the country. Fellows: Jack Pettibone Riccobono (Director, Producer, DP), Jihan Robinson (Producer), Shane Slattery-Quintanilla (Producer, DP), Andrew Ford (Editor). Brooklyn, NY.
Very Semi-Serious
Very Semi-Serious goes behind the scenes of the New Yorker and introduces the past, present and future generations of cartoonists who create the iconic cartoons that have inspired, baffled—and occasionally pissed off—all of us for decades. Fellows: Leah Wolchok (Director), Davina Pardo (Producer), Nels Bangerter (Editor). San Francisco, CA.