Back to selection
Seeing in the Dark with the Sony a7S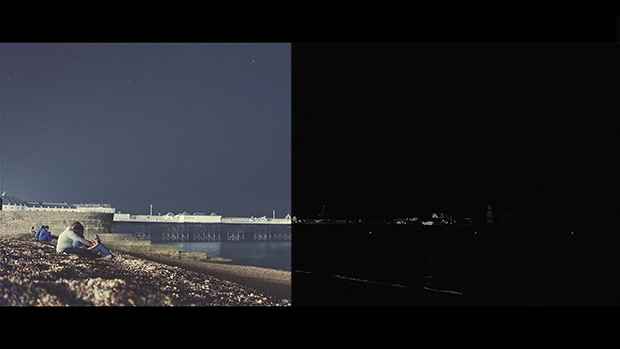 Low-light samples from the Sony a7S - Courtesy of PhilipBloom.Net
When Sony announced the a7S mirrorless camera at NAB everyone was interested in its 4K capabilities, but it's the low-light power of this camera that may be the true selling point.
With the "S" standing for sensitivity, the a7S is the third a7 camera to be released. The a7 and a7R were announced in October of last year and started shipping in December. Those two models record HD video and stills at much higher resolutions than the a7S; the a7 has a 24.3 megapixel sensor capable of 6,000 x 4,000 pixel stills, while the a7R has a 36.4MP sensor capable of 7,360 x 4,912. The a7S has a sensor of only 12.2MP (max resolution: 4,240 x 2,832), but it's these larger pixels that contribute to the higher sensitivity of the camera.
The a7S offers a big jump in sensitivity over its brothers; the a7 and a7R go from ISO 100 to 25,600, while the a7S goes from 100 to 102,400, with an extended mode that claims 409,600.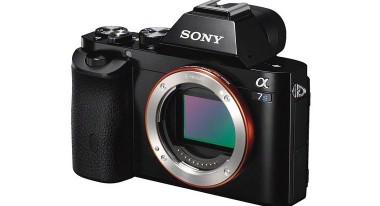 Matt Allard at Newsshooter.com and Philip Bloom at PhilipBloom.net have already posted examples shot with the camera that are simply amazing. Allard thinks the camera is usable up to ISO 50,000 for most work and for documentary work could be pushed even higher. Some of the samples turn the nighttime literally into daylight, though saturation in colors is noticeably lacking. But with this sort of sensitivity, you can now shoot in lower light at larger f-stops to increase your depth-of-field.
Another distinguishing feature of the a7 cameras is that, like the Canon 5D Mark III, they have a full-frame sensor. They also use Sony's E-Mount. Sony makes only a few lenses for the E-mount, but they offer a couple of A-mount to E-mount adapters. The E-mount has an added advantage that it's shot flange focal distance (the distance from the sensor to the front of the lens mount) makes it possible to make adapters for a wide range of lens mounts and attach many different lenses to the camera.
One issue with the camera is that though Sony included an Slog picture profile, the minimum ISO for that mode is 3,200. Sony has done this to produce the best possible dynamic range, but it means you'll need a lot of ND filters to shoot outside in Slog.
Sony also described the camera as a world camera when it was launched; that usually means that the camera can shoot in PAL and NTSC frame rates. In reality, it appears there are three models being sold; an NTSC, a PAL and one model that does both. The latter does not appear to be generally available here in the US. All three are limited to 29 minutes and 59 seconds of recording, unlike the Panasonic GH4, which is both a world camera and does not have that recording limitation.
Another difference from the Panasonic GH4; you'll need an external recorder to capture the 4K 3840×2160 4:2:2 8-bit video the camera is capable of outputting through the micro-HDMI port. That means adding an external recorder's price and weight to your purchase, and inexpensive 4K recording options are limited; the Convergent Design Odyssey 7Q will support 4K with a future update and the Atomos Shogun is not yet shipping.
With it's small size, incredible low-light sensitivity and good dynamic range, the Sony a7S makes for a compelling camera, but it's not perfect. But it can see in the dark.