Back to selection
Abel Ferrara Talks His Venice and Toronto-Bound Pasolini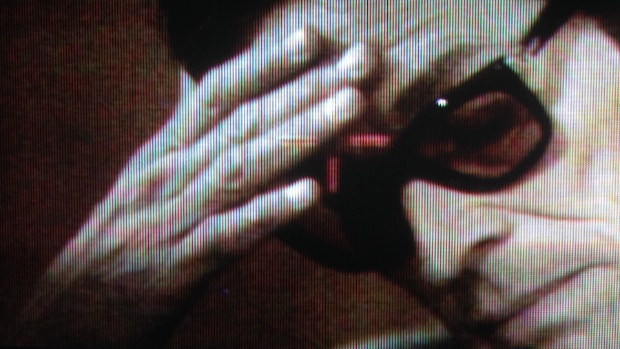 Willem Dafoe in Pasolini
At 1985, Evan Louison sits down in Rome with Abel Ferrara, learning more about the director's Pasolini, starring Willem Dafoe as the murdered Italian director. Below Ferrara talks about the film's relationship to fiction, non-fiction, imagination and the subconscious. Read the complete interview at the link.
AF: He was a part of a tradition, a movement — Rosselini, Antonioni, & Bertolucci after that. I'm sure if you're hard pressed you could call it all the same style. These guys are working with the same DPs, & a lot of the same actors. He wasn't the only one using guys right off the street. In some ways, you get a real powerful performance when you utilize non-actors. At the same time, he used opera singers, he used musicians. He ran the whole gamut of it. For him, these films didn't come out of left-field, he was a writer, a poet, a politically active guy, a journalist, but not just any journalist. He was a rabble-rousing, muckraking, troublemaking motherfucker.

EL: Yeah, but that's the thing I'm talking about: So were you. That's what it seems like you were after too — to stir it up. To tell the truth, no matter what, or at least seek it. I feel like now, at least recently, you're finally laying claim to it, at least more officially, actually making so-called "documentaries," actually making things that are more "historical," or "biographical." Is there something that's the same about being a journalist & being a filmmaker? Is there something that was always a document of the world around you, of your world, even in the scripts you did not write?

AF: Yeah man, that's really the crux of it. The events that happened, versus the events you create, versus the imagination. For me, I want to use it all. When I rethink it, I mean, first of all, no matter what you read, if it's in a newspaper or a book, the difference between a fiction & a non-fiction, it's really just your perception of it, how you read it, & what you believe & what you don't believe. And even your imagination, how do you separate that from your consciousness, from the events you experience in your subconscious, what you think you see, what you dream. You're looking at something on this side of the street, when your mind is absorbing something on that side of the street. Not to get complex about it, but when you look at the events of someone like Strauss-Kahn or Pasolini, you can fictionalize it, but who's to say what's true? In the end, I guess it doesn't matter. You're making a movie, so you accept that some of it, even events that really happened, some of it no one knows, some of it you can assume, some of it you can imagine. If someone tells you something, is that really the truth? Just because you put a camera on somebody & they're talking to you, or just because you're a journalist, you ask someone a question, does that mean you're getting the right answer? This pursuit of the truth is really the deal.