Back to selection
Watch: The First Footage Shot with the Blackmagic URSA
In his dispatches from NAB this year, Joey Daoud noted the 4K Blackmagic URSA as one of the conference's big announcements:
URSA's ergonomics definitely look more like a traditional ENG camera than Blackmagic's Production cameras, but it's got some interesting twists. First off the flip out monitor is huge – about the size of an iPad. It's also got two touchscreens on both sides of the camera to change settings, check image, pull up scopes and monitor levels.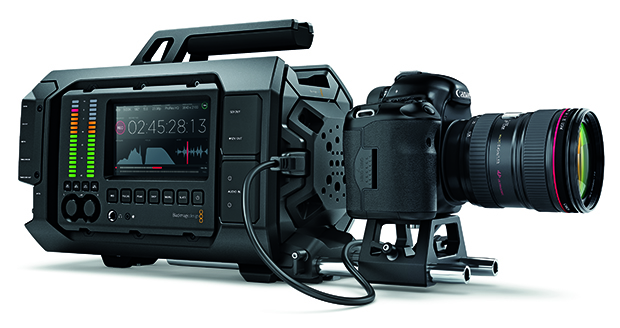 Today our friends at No Film School drew our attention to the first publicly shared footage shot with the URSA, though note that it's not necessarily representative of what the camera naturally does: DP John Brawley used a vintage Cooke 25-250 zoom lens. As Petapixel's Gannon Burgett points out, a big selling point is a user-replaceable 4k sensor with global shutter that can shoot in 4k up to 60 fps. The camera is expected to sell for $6,000.