Back to selection
IndieCollect, a Film Preservation Initiative, Receives $200,000 Challenge Grant from Ford Foundation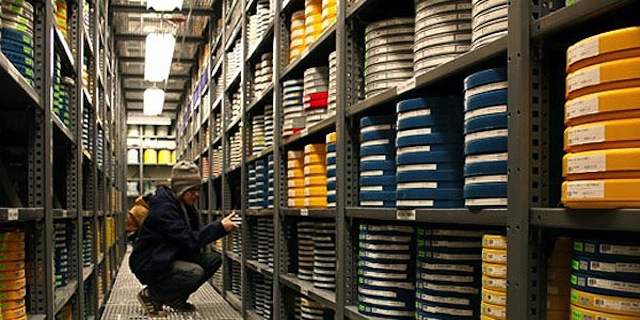 IndieCollect, a film documentation and preservation initiative, has received a $200,000 challenge grant from the Ford Foundation to set them on their goal of archiving 6,000 films in the next three years. With digital as the new standard, many filmmakers are leaving their prints to rust, but IndieCollect aims to foster preservation threefold by, "creating a comprehensive, searchable, IndieCollect Index of American independent film, video and digital titles; developing an IndieCollect Encyclopedia for scholars, programmers and cinephiles; and doing outreach to hundreds of filmmakers and film advocacy organizations to Identify and Collect the works that need archival repositories."
From the press release:
"The Ford Foundation has a long history of supporting independent documentary filmmaking to advance social justice," said Cara Mertes, director of JustFilms at the Ford Foundation. "IndieCollect's emergency efforts to preserve the history of independent film and video in America will help ensure that these important works actively inform the future of the field and inspire new generations of makers, subjects, and audiences."

LII is working closely with the Academy Film Archive, UCLA Film & Television Archive, Library of Congress, Museum of Modern Art, Anthology Film Archives, and George Eastman House, whose archivists have already preserved many important independent films. A number of specialty archives are also collaborating. IndieCollect seeks to increase the funding and personnel available for their initiatives so as to rapidly accelerate the number of indie films slated for collection and preservation. "Our aim is to secure a safe berth for every film that needs it, whether the work originates on a film, video or digital format." says LII's President Sandra Schulberg, "This is a gargantuan task, but we are not going it alone."
The estimable Richard Peña, Columbia University professor and former Director of the New York Film Festival, will serve as Editor-in-Chief of the Encyclopedia. IndieCollect is also teaming with Chinatown's DCTV to sort through some 2000 dismally stored tapes, once they finish emptying out DuArt Film & Video's vaults.
Filmmakers may contact IndieCollect to see if their own works can be part of this archival process. From the press release:
"Many producers and directors have put preservation at the bottom of their to-do lists, so we have to instill a preservation consciousness in our fellow filmmakers," says Schulberg. "Some of us have made films that the archives have sought out; but most of us must take active steps to preserve our work – and do it NOW — before it is too late." Filmmakers are asked to register at www.indiecollect.org and to send a list of their film and/or video materials. Film programmers and advocacy organizations (including Sundance, IFP and Film Independent) all have important roles to play in helping to provide IndieCollect with information about films and filmmakers.
To donate to the cause, and help IndieCollect succeed in their quest to preserve the history of independent film and video, head to their website.