Back to selection
Frances Bodomo and Afronauts Added to 25 New Faces at IFC Center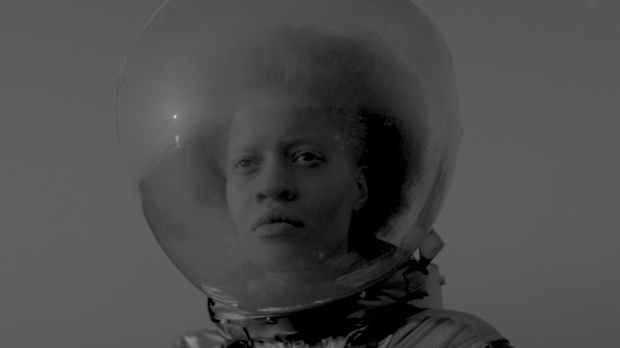 Afronauts
We're happy to confirm one last short film and director for tonight's "25 New Faces" program at the IFC Center in New York. Frances Bodomo will screen her extraordinary Afronauts and discuss it afterwards. In my piece on Bodomo for 25 New Faces, I wrote:
Her following short, Afronauts — which she's now turning into a feature — is an even bolder success, a hallucinatory fusion of history, science, political critique, and imaginative fantasy. Inspired by a true story, it's about the short-lived Zambia space program, that African country's real attempt to beat the U.S. into outer space. On the eve of the Apollo 11 launch, a young albino girl — played by model Diandra Forrest — trains for her moon shot, aware that she may be sacrificing herself to sustain family pride and a national dream.

"I heard about the real Afronauts, and for me it was a wonderful story of this moon fever dream — how imagination is boundless and doesn't need to be tethered to possibility," Bodomo says. Researching the story, she learned the would-be spacemen never launched. "They just dissipated into history. That made [the story] much more exciting for me because it's only accessible through imagination, emotion, desire, and interior life."
Afronauts joins short films by Charlotte Glynn, Lily Henderson, Zeek Earl & Chris Caldwell, Robert Eggers and :: kogonada in a one-time-only screening. Tickets are available here and, if they don't sell out, at the door. The show begins at 8:00 PM, and I hope to see some of you there.