Back to selection
Come See 25 New Faces Screen and Talk at the IFC Center on Monday Night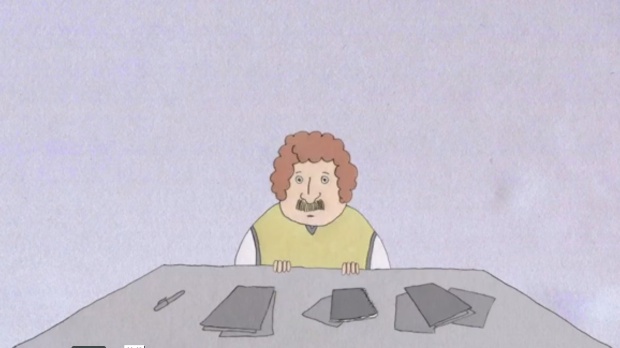 Yearbook
Filmmaker's annual 25 New Face screening night at the IFC Center takes place next Monday, September 22 at 8:00 PM in New York City. We've got an especially strong line-up this year, including never-before-seen short films, and four filmmakers will join me after for a panel discussion on the art, economics and distribution of short film filmmaking.
Here's the program:
Charlotte Glynn's Immaculate Reception. "Rarely have the complexities and disappointments of young masculine sexuality been so deftly portrayed," wrote Brandon Harris in his 25 New Face write-up of Glynn and her Rust Belt-set, coming-of-age tale that turns on Franco Harris's interception in 1972's AFC playoffs game. Glynn will be in attendance.
:: kogonada's TEMPO / BASHO. The elusive film essayist screens a work made for the big screen, not a laptop. "With TEMPO // BASHO, I did feel more aware that I might have an audience who would be willing (or maybe even desire) to engage a piece that required greater attunement," :: kogonada told me. The film is a hypnotic split-screen work locating visual correspondences across the work of Yasujiro Ozu. :: kogonada will be present to discuss his work.
Lily Henderson's portrait of James Salter. Documentary filmmaker Lily Henderson beautifully captures, in this short film made for Open Road Media, writer James Salter through the metaphor of flight. Henderson will be present for the screening.
Prospect, by Zeek Earl and Chris Caldwell. Hand-crafted, lo-fi science fiction is the province of these Seattle-based filmmakers. Describing influences including Paul Thomas Anderson and the Coen Bros., they told me about the film, "We have a young girl and her father on a toxic alien planet searching for valuable material. Something happens to the father, and the girl has to come into her own to survive."
Yearbook, by Bernardo Britto. Yearbook won the Best Short Film Award at the 2014 Sundance Film Festival for this achingly beautiful science-fiction animated short about love, humanity's quest to be remembered and the end of the world.
Against Tyranny. Because :: kogonada is traveling to New York for the screening — and because his works are so different — we're showing two pieces by him at the screening. Against Tyranny is an essay film about the role of narrative in Steven Soderbergh's career that locates a "Eureka moment" that may be a key to understanding the director's work.
Brothers, directed by Robert Eggers. While Eggers has been in post on his 1600s-set first feature, The Witch, he's been finishing a gripping, Cain-and-Abel set tale of brothers. He'll be in attendance for a special preview of this new work.
You can buy advance tickets here, and I look forward to seeing some of you there.