Back to selection
What Revised U.S.-Cuba Relations Could Mean for Film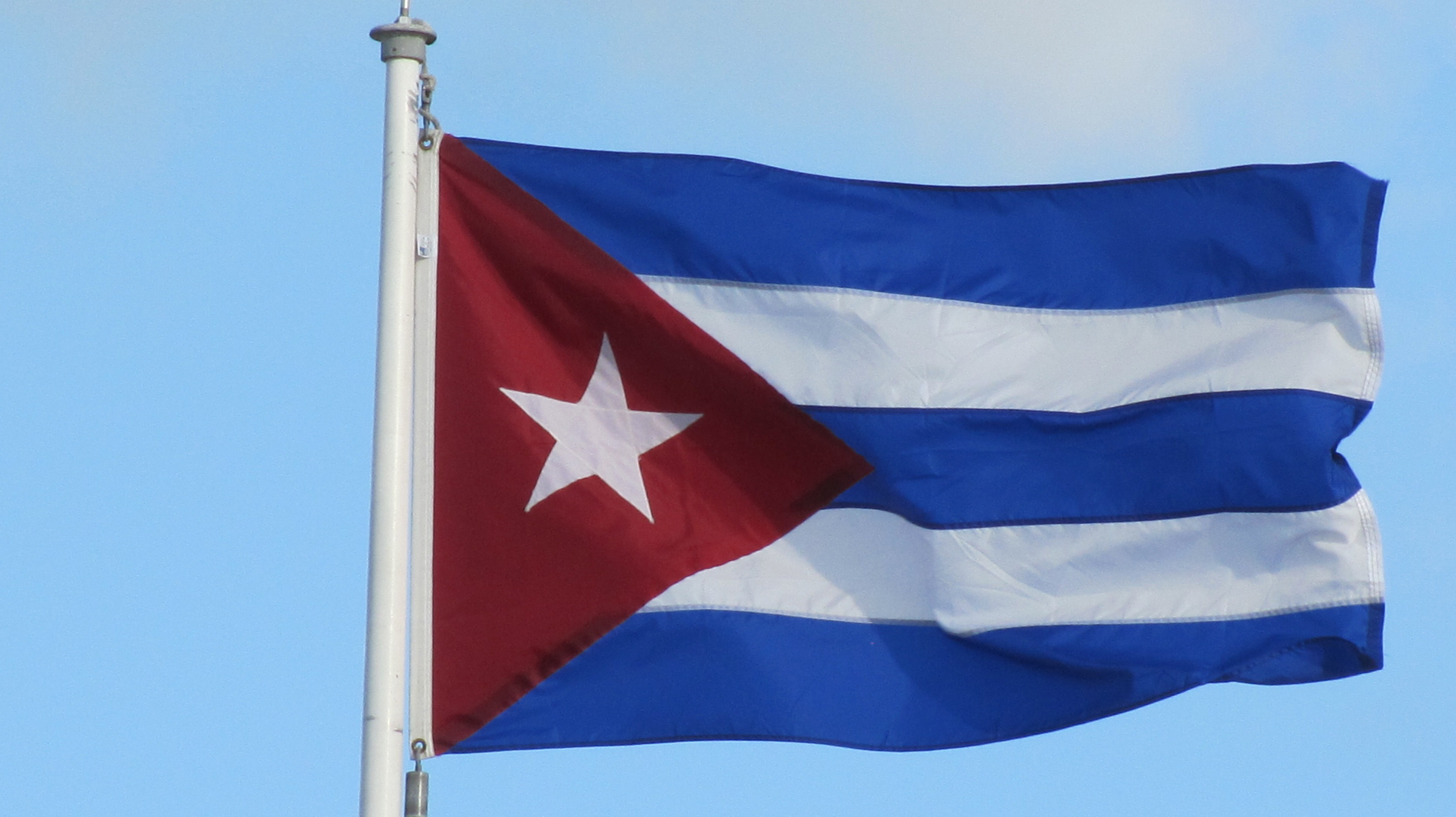 My knowledge of Cuban cinema is limited to a handful of films — one or two native productions and works by foreigners like Wim Wenders' Buena Vista Social Club and Michael Rubbo's Waiting for Fidel. So my interest was aroused when President Obama announced his administration's change in policy regarding Cuba. The political ramifications of the President's policies are, of course, extremely personal for Cuban-Americans, and discussions about the politics of the announcement and human-rights issues in Cuba are occurring across the nation(s). While not disregarding these discussions, I wanted to take a moment to look at the possibilities normalized relations might create for American and Cuban filmmakers. To do that I asked three people — Diana Vargas, Alysa Nahmias, and Alexandra Halkin — who have worked in Cuba or are involved with disseminating Cuban film in the U.S. to respond to the questions: "In light of President Obama's announcement, what do you hope for the future of the Cuban film industry? What do you predict for American-Cuban co-productions and collaborations?"
Cuban filmmaking has been largely under the control of the government since the revolution, though young independents are increasingly finding ways to work outside the system, as noted last year by The New York Times and Variety (while earlier last month veteran Cuban filmmakers protested the censorship of the film Return to Ithaca from the Festival Internacional del Nuevo Cine Latinoamericano). Still, the embargo poses obvious limitations on American filmmakers hoping to work on the island as well as for Cuban filmmakers themselves. The Americas Media Initiative — Halkin's organization, which works with projects such as distributing Cuban film in the U.S. — points to the case of a Cuban filmmaker who funded his project on IndieGoGo, only to have funds from American donors confiscated by the Office of Foreign Asset Controls; these are the types of issues that Vargas, Nahmias, and Halkin address below.
Representatives from the Insituto Cubano del Arte e Industria Cinematográficos (or ICAIC, the state-run filmmaking agency) and the Festival Internacional del Nuevo Cine Latinoamericano in Cuba did not respond to requests for comment.
Diana Vargas is the artistic director and programmer of the Havana Film Festival New York, where she has worked since 2001. In addition, she programs multiple showcases of Latin American cinema taking place in New York throughout the year, such as Corto Circuito, the Latino Shorts Film Festival of New York, and Icaro Film Festival New York, a festival of Central American cinema. She is the U.S. representative to the International School of Film and TV in San Antonio de los Baños, Cuba. She's worked on numerous documentaries and has won five Emmys for her work as a producer of the CUNY-TV series Nueva York.
Vargas: On production: The U.S.A. has the most developed audiovisual industry. While before the revolution Cuba was a kind of lab to try new gadgets, today Cubans have had to find materials through intermediaries and third-party countries at additional costs that can inflate a project's budget by up to 20%. My first wish would be for Cubans to be able to freely buy materials that will make productions more affordable, e.g. the latest equipment, replacements, inputs, accessories, etc. In other words, for Cuban filmmakers to be able to catch up with technology.
I'm not sure how the co-national production model will adapt, since Hollywood's production model is entirely different from how the Cuban film industry operates. It's worth speculating, though, that in the most immediate future we will see U.S. filmmakers using Cuba as a location destination. They will be shooting and working as well with local crew. This could pull in around three to six million dollars for the Cuban film industry, which, with Cuban filmmakers discussing a new film law at this moment, could also mean better opportunities to invest the profit in local productions.
On exhibition: Cubans are avid cinephiles. Watching films in a theater in Cuba, especially Cuban films, is a once-in-a-lifetime experience; that's why it's painful to see how their theaters have deteriorated. There are some that have been forced to shut down because of decaying structural conditions. In those that remain open, it's often impossible to follow the dialogues or appreciate the cinematography due to poor quality projectors and screens. Through the years, many organizations have tried to donate spares or provide new equipment. ICAIC may now be able to buy these exhibition necessities at lower costs to maintain or re-open all the magnificent movie theaters that once existed.
On preservation: Reels of documentaries, animated films, features, and short films made before and after the revolution, and kept in precarious conditions at the ICAIC vaults, are in great need of being restored. These are part of the rich history of Cuban cinema. Right now, it's almost impossible to purchase the necessary equipment, technology and replacements that the preservation and restoration process require. They're a film legacy to the world of cinema.
On distribution markets: We should see an opening for Cubans to attend the audiovisual markets in the United States (such as the American Film Market) and sell their productions. The same should be true for U.S. distribution companies looking to sell U.S. film productions in Cuba. Until now, it has only been through film festivals and third-party intermediaries that U.S. audiences have been able to watch Cuban films, and Cubans have been able to watch U.S. movies only through piracy.
Alysa Nahmias is the co-director/producer (with Benjamin Murray) of Unfinished Spaces, a 2011 award-winning documentary about Cuba's ambitious National Art Schools project — designed by three young architects in the wake of Castro's revolution, then neglected, nearly forgotten, and ultimately rediscovered as a visionary architectural masterpiece. Unfinished Spaces appeared on PBS, garnered a 2012 Independent Spirit Award and numerous film festival prizes, and was selected for Sundance Film Forward. Nahmias has also produced and consulted on other documentaries.
Nahmias: As a filmmaker who is not Cuban but spent a decade making a documentary in Cuba, my happiness about President Obama's announcement was amplified by a sense of relief and cautious optimism for my Cuban friends and colleagues. Cuba has a strong artistic tradition in cinema, and many talented filmmakers are working there today. I cannot and would not claim to speak for them, but as everyone says in Cuba, "no es fácil"–it has not been easy for them. Our small but tenacious international production faced challenges at every phase of production in Cuba: the legality of travel in both countries; access to gear; communications with subjects who didn't have phones or email; bureaucratic permissions delays; decaying archival materials; and last but not least strapping dollars to our bodies since we could not use U.S. bank accounts or credit cards on location in Havana. Still, we never lost sight of the reality that our Cuban counterparts often faced greater obstacles to make their films on zero budget with ailing cameras, and they took considerable risks to tell controversial stories.
After President Obama's historic announcement, I'm hopeful that Cuban and U.S. producers will be able to collaborate more fluidly. Cuban film institutions like ICAIC, EICTV, and others will ideally become more vibrant as they afford greater freedoms to the individuals who make them possible (and to those who choose to work independently). I hope Cuban filmmakers will now have increased access to cutting-edge technologies, from production equipment to crowdsourcing on the Internet. It would be marvelous for them to be able to win production grants from U.S. organizations and to travel to U.S. film festivals more easily. Likewise, will North American filmmakers now be able to plan screening tours on the island? How about charging admission? Will large theater chains take over local Cuban cinema spaces? Could new indie theaters pop up in Havana or Santiago de Cuba? Will we see formal licensing of films for television or educational use between the two countries? When will iTunes and Netflix arrive in Cuba? Will the faces of Hollywood stars join Fidel and Ché on Cuban billboards? One of the Cuban architects who appears in my film, Ricardo Porro, has always maintained that Cuba is, after all, more surrealist than socialist. Porro, who was instrumental in the student movement in 1950s Cuba, also emphasizes the critical role that artists must play in social transformation by "fighting with ideas, not guns."
Filmmakers and other artists can make our voices heard now by calling on the U.S. Congress and the Castro government to support and follow through with a positive transformation, including the guarantee of human rights and freedom of expression for all. This evolution will be more complex than any single announcement. For now, though, I allow myself to mark the beginning of the end of an era, the birth of a new reality. Of course, as a documentary filmmaker, life as narrative is precisely my fascination.
Alexandra Halkin, a Guggenheim fellowship and Fulbright recipient, has produced five documentary shorts in Mexico, many of them award-winning. Her work has been broadcast and screened at film festivals worldwide. In 2010, she founded the Americas Media Initiative, a nonprofit organization that works with Cuban filmmakers living and Cuba and distributes their films as a collaboration with Icarus Films, New York. In March 2012, Halkin collaborated with the Museum of Modern Art Department of Film on a U.S. documentary shorts program, Closing Distances/Cerrando Distancias, that traveled to five towns in Cuba. In February 2013, she co-organized the New Cuban Shorts Program, part of the Documentary Fortnight Series at the MoMA. Most recently Halkin completed the Closing Distances/Cerrando Distancias 3 tour with POV and the executive producer Simon Kilmurry. Last month she published a longer article about the potential for a free Internet in Cuba.
Halkin: The Cuban film industry started charting its own course a number of years ago, regardless of Obama's recent announcement on normalizing diplomatic relations with Cuba. Over the last 10-15 years there has evolved an important independent film community that works for the most part separately from ICAIC. Most Cuban feature films now have at least one international co-producer, mostly Europeans and Latin Americans, with worldwide distribution. There are far fewer Cuban feature documentaries made in Cuba today, largely due to the lack of financing in the 20 years of economic crisis since the fall of the Soviet Union and partly because of issues of securing location permissions, government control and self-censorship.
There are multiple policy issues on both sides that continue to control the viability of U.S.-Cuban co-productions. Within Cuba, there is no legal recognition of independent producers and production companies. In the U.S., the embargo is still in place and prohibits U.S. financing of fiction films. One exception to the U.S. embargo is the support of documentaries. At this critical juncture and time of transition, Cuban documentary filmmakers are key in telling the stories of a changing Cuba and I encourage U.S. funders to take the initiative to support these productions.