Back to selection
"The Israeli Public Will Find it Hard to Confront our Misconduct": Censored Voices | Director Mor Loushy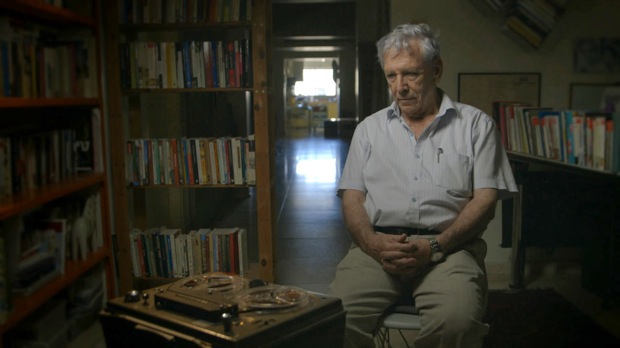 What fear — whether it's personal, or one related to the development, financing, production or distribution of your film — did you have to confront and conquer in the making of your movie?
My greatest apprehension centers round the question of how the film will be received by the Israeli public. This is a political film, about disturbing events that took place 46 years ago, during the 6 Days War – things that are not easy to accept, but are still relevant, shocking and painful today. It is a universal film, not just about the 6 Days War, but about war in general, about the price we pay in war, about the psychology created by war, about the bestiality and the heavy price that war imposes on humanity.
It is of course a film about silencing and censorship, as the narrative it tells about that war, is not the narrative internalized by the Israeli society. Israeli society, up to the present, still perceives the 6 Days War as a historic victory achieved at no cost. The reemergence of those censored voices in the Israeli society will undoubtedly stir a great storm.
In addition, in the present Israeli reality of our right wing government still attempting to silence alternative voices, I believe that the Israeli public will find it hard to confront our misconduct. Yet I believe that we have no choice, that without looking into the face of reality, we will not be able to mend it and lead a different life here, a life of peace. As long as those voices stay silenced, real change cannot happen.
My hope is that as many Israelis as possible watch the film, and that they give it thought in the deepest sense, without just delegitimizing it as 'anti-Israeli.' I feel that to offer our children a better future, there is nothing more important than to bring things into the open and to strive for a future of peace and cooperation.
[PREMIERE SCREENING: Saturday January 24 at 12:00 pm — Temple Theatre]