Back to selection
"Everyone was Armed in a Nearly Ghost-Town": Welcome to Leith | Directors Michael Beach Nichols and Christopher K. Walker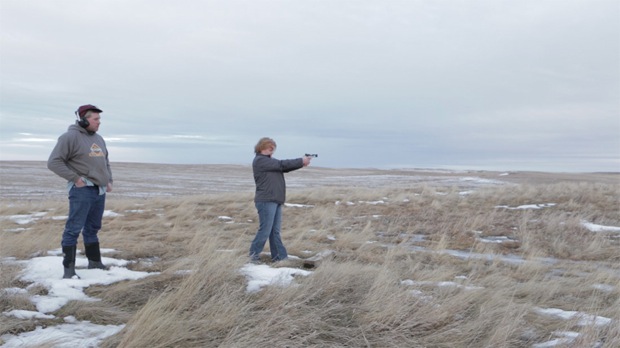 What fear — whether it's personal, or one related to the development, financing, production or distribution of your film — did you have to confront and conquer in the making of your movie?
I'm not sure that fear is ever completely absent from documentary filmmaking, but I think that's part of what makes it so appealing to those who pursue it. Fear of not finding a story, fear of shuttered access, fear of not finding an audience, fear of not being able to pay rent, and on and on – it's an emotionally bumpy ride where overcoming all your fears can lead to a sort of artistic transcendence.
For this film, we put ourselves into the middle of a contentious situation in a town 70 miles from much of anything. As a white supremacist unveiled his plan to electorally take over the local government, shocked residents scrambled to push back. Everyone was armed in a nearly-ghost town. It felt very much as if we had dropped down into a real-life Western unfolding in the North Dakota prairie. As a two-person crew, we didn't have much of a support system if things got out of hand. But we both believed that this was an incredible story, so we swallowed the fear and kept rolling.
[PREMIERE SCREENING: Monday January 26 at 9:00 pm — Temple Theatre]