Back to selection
Film Emulation: Behind the Scenes of the Short Old/New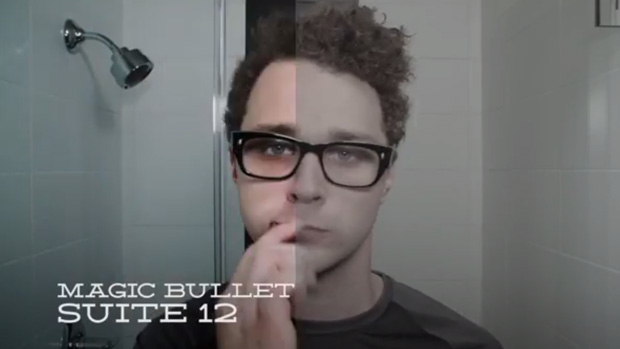 Red Giant has released a new short from Seth Worley called Old/New. Over the past few years Worley has produced a number of imaginative short films on a limited budget that tell a great story and also – somehow – manage to demonstrate the use of Red Giant's software.
Cue the announcement of new software from Red Giant.
Red Giant has also released Magic Bullet Suite 12, their collection of color correction and finishing tools. This release brings new features to the applications that make up the suite, as well as a new product: Magic Bullet Film.
One of the focuses of this release is film emulation, and with Magic Bullet Film you get emulation of 22 negative stocks and four print stocks. The Magic Bullet Looks tool adds 198 new presets based on the look of popular films and TV shows as well as a new 4-way color tool. Other improvements include GPU acceleration and a new UI for the color correction tool Colorista.
But perhaps even more exciting than the new features is the new short film directed by Worley and co-written by Worley and executive producer Aharon Rabinowitz. This is the sixth short produced by this team, and while they always highlight new features of the products, the shorts are worth watching in their own right because they are fun and inventive. And they always produce behind the scenes videos that illustrate how they managed to do such a spectacular job on a very limited budget.
Old/New is no exception, and you should take a look at the film, and then the behind the scenes video for some low-budget filmmaking inspiration (spoiler alert, the scenes containing the same actor in multiple places were shot with a motion control system; the Kessler CineDrive.)