Back to selection
Jacques Audiard's Dheepan Wins the Cannes Palme d'Or; Son of Saul, The Assassin, Rooney Mara Score Other Top Prizes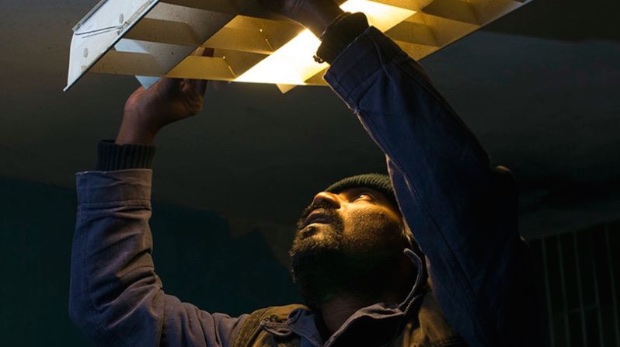 Dheepan
A jury headed by Joel and Ethan Coen awarded the Palme d'Or to Jacques Audiard's immigrant drama Dheepan at the 2015 Cannes Film Festival, which concludes today. The film tells the story of a Tamil fighter fleeing the Sri Lankan civil war who improvises a family — a wife and daughter — in order to better seek asylum in what turns out to be an inhospitable France. The award was something of a surprise, with most English-language journalists pegging either Laszlo Nemes' Holocaust drama Son of Saul or The Assassin, a period martial-arts picture from Taiwanese master Hou Hsiao-Hsien for the top spot. Those films received the Grand Prix and Best Director prizes, respectively.
Another surprise was the Best Actor prize for Todd Haynes' Carol, another film many expected to take the top spot. The surprise was not that the film won for Best Actor but that the prize wasn't split between its two leads, Cate Blanchett and Rooney Mara but between Mara and Emmanuelle Bercot, the lead actress in another Competition film, Maiwenn's Mon Roi.
In other prizes, Agnes Varda was awarded a honorary Palme d'Or for her body of work. The complete list of winners is below.
Palme d'Or: Dheepan, Directed by Jacques Audiard

Grand Prix: Son of Saul, Directed by Laszlo Nemes

Best Director: Hou Hsiao-Hsien for The Assassin

Best Screenplay: Chronic, Written by Michel Franco

Camera d'Or (Best First Feature): La Tierra y la Sombre, Directed by Cesar Acevedo

Jury Prize: The Lobster, Directed by Yorgos Lanthimos

Best Actress: Rooney Mara for Carol and Emmanuelle Bercot for Mon Roi (Shared Prize)

Best Actor: Vincent Lindon for The Measure of a Man

Palme d'Or (Short Film): Waves '98, Directed by Ely Dagher