Back to selection
Nasty Baby Editor Sofia Subercaseaux at The Champs-Élysées Film Festival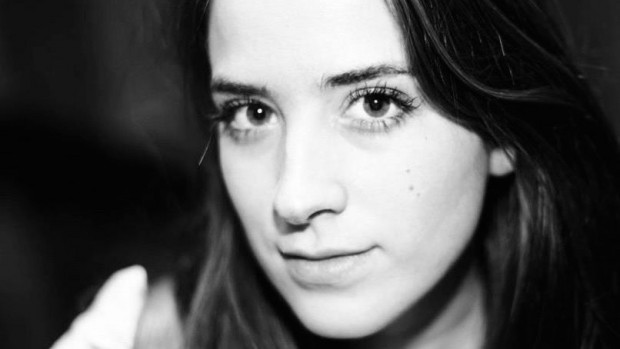 Sofia Subercaseaux
Filmmaker's Taylor Hess recently attended and reported on the U.S. in Progress series at the Champs-Élysées Film Festival. While there, she spoke to a number of female directors, producers, actresses and, below, an editor. Here is her conversation with Sofia Subercaseaux, who edited Sebastian Silva's Nasty Baby.
Filmmaker: How did you start working in film?
Subercaseaux: I went to film school in Chile. It was a random decision because I had no idea what I wanted to do, but the course description just seemed right. Afterwards, I worked in production. It was really fun and I learned a lot, but it was something I knew I didn't want to do forever. I just wanted an opportunity to meet people and learn.
Filmmaker: How were you hired to edit Crystal Fairy?
Subercaseaux: Crystal Fairy was the first film I ever edited. I worked for the company that was producing the movie, and because I knew Sebastian Silva — he is a longtime friend of my brother's — I ran point on the project. Once we finished the twelve days, no script, very bare bones shoot, Sebastian asked me if I knew how to use Final Cut, which I had learned in film school. And I started editing. Afterwards, he was going to New York and suggested I come along. I had no plan, so I took random classes at NYU just to have an excuse to be in New York. And then I never left.
Filmmaker: So editing Crystal Fairy worked out well?
Subercaseaux: It just clicked. Even though I was editing for the first time, I knew the story and I knew the footage so well, and with Sebastian, it felt like we were in it together. I felt that I had found my place in film. I stumbled into editing but I think it's definitely the right thing for me.
Filmmaker: How was your experience editing Nasty Baby different?
Subercaseaux: I had been working as an editor for a few years so I felt more in control editing Nasty Baby. There was a lot of improv during the shoot, but the actors knew exactly where they had to get and which beats to hit. We had a very specific outline and structure even though we didn't have scripted dialogue. I was working as they were shooting, assembling the footage about a day behind them. Sebastian was acting for the first time too, so I was keeping an extra eye on him. After the shoot, we edited together for a few months. He's usually writing and working on something else while I'm in the same room cutting.
Filmmaker: When you aren't editing together, are you discussing potential or upcoming projects?
Subercaseaux: Yes, we live around the corner from each other, and are really close friends. We talk about everything, so I know the ideas and all his projects really well.
Filmmaker: Is this kind of personal relationship with the director necessary for you as an editor?
Subercaseaux: Well, I couldn't just edit some random movie I didn't have a connection with. The editor/director relationship is so specific and so intense because you spend so much time in the same room. I've been lucky enough to work with friends or people who have become my friends.
Filmmaker: And what's most important for the collaboration to be a successful one?
Subercaseaux: I like collaborating closely, but if you have a director over your shoulder the entire time, an editor is essentially just a keyboard. As an editor, I'm trying to build the director's vision. I like to have the space and distance to propose different versions of that vision. It's really a mix between involvement and distance. Directors are so involved in the footage that sometimes they have a harder time distancing themselves from it. So as the editor, I feel I can be the more objective person in the room.
Filmmaker: You also worked on Mala Mala. How is editing a documentary different?
Subercaseaux: Mala Mala was my first doc and had first time-directors too. I was introduced to them from one of the producers on Nasty Baby, and we clicked immediately. I saw the footage and loved it. I didn't know what I was getting myself into. It was an enormous amount of work — over 200 hours of footage that we just kept trimming. It turned out to be an amazing experience. The directors are now my good friends, and I love the final movie. Documentaries are so different because you are essentially writing the movie as you edit.
Filmmaker:What have you learned from watching actors?
Subercaseaux: You pick up on different habits or tics. There are definitely actors who I cut around more than others. Some actors are really good when they're talking and some are really good when they're listening. They are all different. I tend to prioritize performance over everything. I'd rather have a shaky camera, a continuity problem, or even a boom shot than have a bad take for performance.
Filmmaker: How would you describe your editing process?
Subercaseaux: There are some scenes that you nail right at the beginning, and they don't change much. And then there are the scenes that give you hard time, and you have to revise and revise and revise. I tend to try to cut and assemble the whole thing and then go back to find the weaknesses. It's a dumb analogy, but it's a lot like putting a puzzle together. You start with the edges and find all the corners first. And then it's like playing when trying to fit all the pieces together.
Filmmaker: What's most important for the process of arranging pieces?
Subercaseaux: It's mostly about staying patient. I sometimes try to do things fast, but editing is very methodical. And I remember to trust my instincts when putting together rough assemblies. A lot of the cuts that make it into the final movie are the instinctual ones I initially make.