Back to selection
IFP Announces Program for Screen Forward: IFP Conference 2015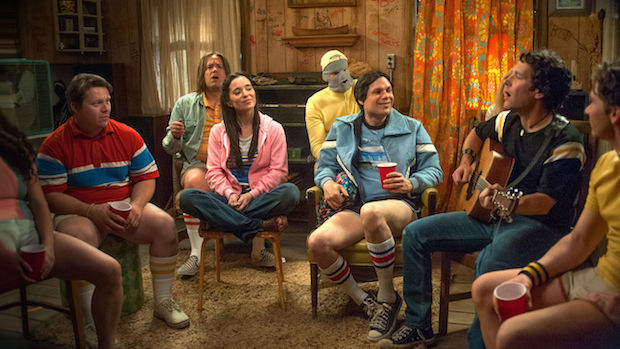 Wet Hot American Summer
Today, IFP (Filmmaker's parent organization) announced the full lineup for the annual Screen Forward: IFP Conference. Taking place this year from September 20-25 at Lincoln Center, the program consists of several different sections. Among Industry Talks, you'll find a discussion with longtime collaborators David Wain and Michael Ian Black, whose resurrected Wet Hot American Summer has recently made a splash on Netflix, and one with Christine Vachon, the Killer Films producer whose latest project is Todd Haynes' forthcoming, keenly anticipated Carol. Some other highlights, as noted in the press release:
*"Who Needs the Boys Club?" a discussion on inequality and the misperceptions of women in the entertainment industry, featuring director Mary Harron (American Psycho) and key executives from HBO, Film Independent and Gamechanger Films

*Insightful discussions on acquisitions and theatrical/digital releases with leading distributors, including Amplify, A&E Documentaries, Bleecker Street, Broad Green Pictures, HBO, The Orchard and Oscilloscope Laboratories and more

*Blitz Presentations by emerging artists such as Harlem street photographer Khalik Allah, director of the KhalikoVision exhibition, and Dylan Marron, creator of the blog "Every Single Word," which has garnered attention for shining a light on the lack of diversity in Hollywood films
The full schedule can be found here; tickets are on sale now.