Back to selection
From Ida Lupino to Reese Witherspoon: Female Representation Onscreen at the Viennale and BFI Film Festival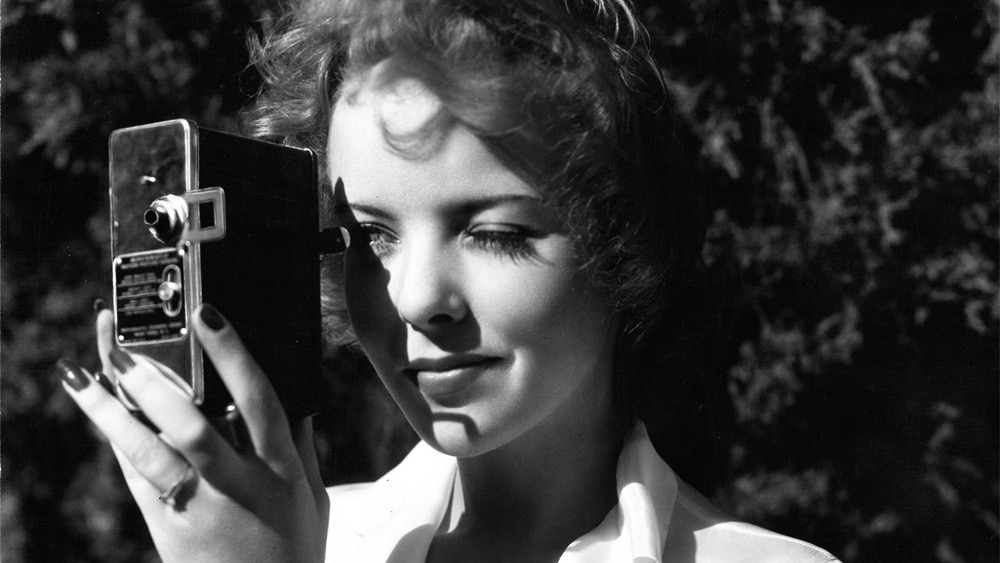 Ida Lupino
"Hard, Fast, and Beautiful" is the title of a dedicated Ida Lupino program at the recent 53rd Vienna International Film Festival. The program is named in honor of Lupino's film, which New York Times critic Bosley Crowther reviewed in 1951. "It simply recounts the quick parabola that a girl tennis player describes in becoming a tennis champion and then chucking it all for love," he wrote of the "trite and foolish" script.
Hard, Fast, and Beautiful was Lupino's third directorial attempt. Well, technically, it was her fourth. When director Elmer Clifton had a heart attack in 1949 during Not Wanted, Lupino replaced him to direct the project she had co-written, though the debut went uncredited. As an immediate follow-up, she wrote and directed Never Fear, about a young promising dancer struck with polio, and Outrage, about a woman coping with the aftermath of having been raped. Outrage was released in 1950. At the time, Lupino had acted in over 30 Hollywood films and was 32 years old.
Sixty-five years later, while heading into the screening of Hard, Fast, and Beautiful in Vienna, I struggle to shed my 21st century sensibility. Frankly, I'm expecting to be disappointed or frustrated by the so-called pioneer of feminist filmmaking. I'm envisioning the depiction of a woman caught between work and a man or a man and a man or something and a man, and against my best efforts to frame the film within the confines of its time, I'm dreading it.
But what I find instead, and what I continue to find while watching a few more of the Lupino-helmed projects in the Viennale's retrospective, is a champion of complicated characters who are dynamic in ways that even surpass today's standards of dynamic on-screen characters (for women). Lupino isn't constructing foolish or trite narratives — respectfully, Mr. Bosley Crowther. She's exploring depths of experience within societal narratives. Anything discernibly foolish, from my perspective, is that which represses the characters, not the characters or the stories themselves.
It's troubling, however, that what's most dated about Lupino's characters are their outfits and hairstyles. 65 years later, I'm shocked that the social condition of women represented in the '50s films has any relevance at all in the conversation today. And I'm shocked to find that Lupino's characters are dynamic and flawed and, dare I say human, in ways that are deprived from many characters onscreen today. She predates Roe v. Wade by 20 years. Shouldn't her characters seem as prehistoric as black-and-white television sets? Instead, they are compatible with characters so rare in contemporary cinema that we celebrate their fleeting onscreen existences as triumphant, as if a leading and dynamic female character is some progressive feat — which in 1950, it was.
Lupino was progressive for starting her own production company, The Filmakers, with her then husband, Collier Young. At the time, women couldn't even legally apply for a credit card, so it wasn't popular nor easy for a woman to run a company outside of the studios and the Hollywood system; but it was the only way for Lupino to tell the stories she wanted. How is it that what was progressive then remains unchanged, more than half a century later, today?
Take Reese Witherspoon, a teenage Hollywood starlet like Lupino. Despite a successful acting career, she started her own production company, not necessarily to champion diverse female characters, but just to access any at all. When Lupino shifted her career trajectory from acting to directing, writing, and producing in the '50s, it was a bold and risky maneuver. When Witherspoon created Pacific Standard for female-driven material in 2014, it was a bold and risky maneuver. "I was warned that, on the crazy chance Pacific Standard would acquire any good scripts, we would never make it past our first few years in business because there just wasn't a market for buying female-driven material," she said upon being awarded at Glamour's 2015 Women of the Year Awards. That Witherspoon was even driven in the first place to sidebar production of female-driven material for lack of its existence elsewhere is grim. That someone of her influence was warned about market reception is just bananas.
What's obvious to me is that the "Hard, Fast, and Beautiful" program at the Viennale isn't about Ida Lupino producing nuanced and dimensional female voices in film during a time when nobody else could. To me, "Hard, Fast, and Beautiful" is about the survival of producing diverse voices in film at a time when lots of people can.
Before the Viennale, I saw some festival films at the BFI Film Festival in London that will probably never make it to theatrical screens in the US, some that will, and some that should. But the life of a festival film is a fickle one, so I took advantage to see those that are triumphant because they're rare — the ones with leading female characters who are complex and dimensional, and representative of humans in the real world.
"She's a very complex character who happens to be born in a place without the freedom to explore her identity," says Italian filmmaker Laura Bispuri about the protagonist of her film Sworn Virgin. "The film is really her journey to embody everything and everyone who she thinks she is." A co-production between six European countries, Sworn Virgin first premiered earlier this year at the Berlinale, and later picked up the Nora Ephron Prize at the Tribeca Film Festival. The story follows the Hana/Mark character, played by Alba Rohrwacher, as she becomes a man in the mountains of Albania before re-appropriating herself as a woman in metropolitan Milan. Bispuri, like many of the filmmakers I meet during the London Film Festival, talks to me about the nuance of her lead character. "Taking on the role of 'man' is much more than acquiring certain mannerisms or the exteriority of what men do," she says. "We worked very closely to find the character transformation, which is much less about losing what she was, and much more a merger into all of what she is."
First-time feature filmmaker Chanya Button also speaks with me about authenticity and the specific character development that prepared her for making Burn Burn Burn, which world premiered in London. "We had been watching things like Girls and Frances Ha from the States and felt that there wasn't really anything that quite spoke to us, or felt close to us, that also had unique British sensibilities," Button says. "But these kind of characters are everywhere in my life. So the sense of humor and many of the experiences in the film are very personal." Written by Charlie Covell, Burn Burn Burn features Laura Carmichael in a story about two women taking a road trip to spread the ashes of their recently deceased mutual best friend. Sutton is optimistic heading into her next feature; "I think it's particularly hard to create really nuanced female characters, but I think there's a real appetite, and not just among female audiences, but among all audiences, to see these people accurately represented."
The inaccurate representation of women onscreen is particularly endemic in Africa, explains South African filmmaker Sara Blecher. "I think many of the female role models for African women are horrible — they are stereotypes, women who trade in sex or are cyphers for male characters," she says. Her feature Ayanda won a Special Jury Prize at the Los Angeles Film Festival before its European premiere in London. The story follows Ayanda, a young car mechanic in Johannesburg, as she struggles to save her father's business along with her childhood memories of him. The idea for the film came to Blecher after seeing Juno with her teenage daughter. "I wanted to give African women also the ability to grapple with themselves and their lives in a real way," she says.
And then there's American documentarian, Amy Berg, who describes the process of distilling the persona of Janis Joplin into one film. "Janis was complex, but her loneliness, and how it was manifested in her life, was pretty much the one thing that came out of every conversation I had, from the people I interviewed for the film," Berg tells me in London. Janis: Little Girl Blue fell apart the first time around, but the Oscar-nominated filmmaker spent years going through archival material with the Janis Joplin estate. "I was so moved by the poignancy from her words in her letters and her quest for validation in life…how she wanted to repair her past and take inventory on what she thought was wrong with her," Berg describes. "She broke so many boundaries with her music and spoke to people on so many levels, and she still felt that she couldn't be proud of herself." Janis: Little Girl Blue first premiered at the Venice Film Festival earlier this summer and will hit US theaters later this month.
Another Oscar-nominated documentarian, Hanna Polak, has traveled all over the World with her film, Something Better to Come. Shot over 14 years, the story follows a young girl named Yula growing up in a garbage dump in Russia. Polak, who is from Poland, was in Russia during the Soviet Union's collapse. "I was so moved, especially by the children on the streets of Moscow who were completely abandoned, exploited by criminals, sexually exploited, always living in danger, living off of sniffing glue," she explains. It was through these children that Polak first met 10-year-old Yula, who was living in a garbage dump with her mother. "I started shooting, not even really as a film project, but more as a bigger social endeavor," Polak says. "I wanted to influence the policy makers and public opinion, but I knew I could only help on a small scope and that this situation is huge in Russia, and in other countries, of course."
Even though Polak and Berg aren't creating fictional characters, they have an equally, if not greater, responsibility to portray their subjects with dimension and nuance. And even though Polak "sometimes didn't want to pick up the camera to show the reality," she did. She gave us what all these filmmakers are creating, and what Ida Lupino championed all her working life, because characters are only doing their job if they're fully reflecting what it means to be human.