Back to selection
The Gucci Tribeca Documentary Fund is Open for Submissions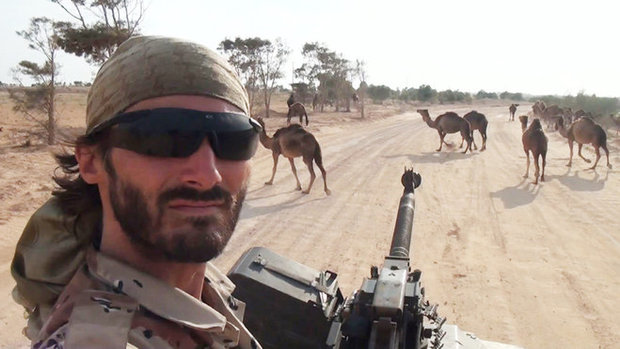 Marshall Curry's Point and Shoot
Good news for filmmakers looking for finishing funds to complete a feature-length documentary which highlights a social issue: The Gucci Tribeca Documentary Fund is open for submissions through February 5, 2016. Even better, there is no application fee.
The Gucci Tribeca Documentary Fund will provide funding to four-to-10 feature-length documentaries.
In addition, The AOL Charitable Foundation Award, a subset of the Fund, gives grants to four filmmakers whose feature-length documentaries illuminate the lives of women and youth around the globe.
Previous grantees of The Gucci Tribeca Documentary Fund include Marshall Curry's Point and Shoot, Marc Silver's 3 1/2 Minutes, Leslee Udwin's India's Daughter and The Case Against 8, directed by Ben Cotner and Ryan White.
Over at The Tribeca Film Institute blog, Alexandra Hannibal, Tribeca Film Institute's Manager of Documentary Programs, answers questions about what sort of treatment to include and other things you'll want to know before you apply.
As part of the application process, you must submit a treatment and, as Hannibal explains, the treatment should be at least three pages "containing the most important components of your project. Your treatment should be written in prose from the filmmaker's/filmmaking team's voice."
Keep in mind that the treatment should lay out both the primary and secondary elements of the story. Be as creative as possible and as specific as possible.
In terms of sample footage, Hannibal writes that "by watching the footage, we should be able to have a solid understanding of who you and your team are as filmmakers."
Also note that while they accept trailers, you should also include additional footage that will convey the tone and pacing of your film.
You can find out more about how to apply by reading the Rules and Regulations and FAQ.