Back to selection
"The Powers of These Magical Young People": Directors Keith Fulton and Lou Pepe | The Bad Kids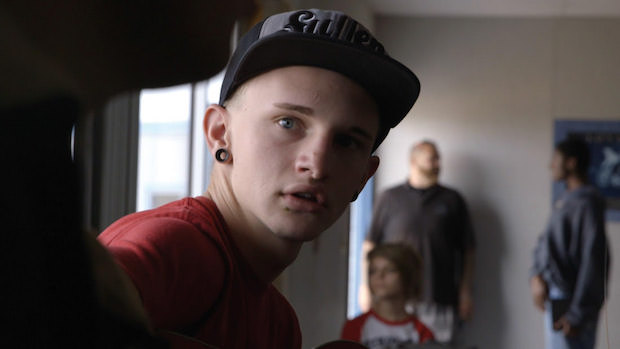 The Bad Kids
In every film, there is the story that you knew you were telling, the story the audience perceives. But there is always some other story, a secret story. It might be the result of your hidden motivations for making the film, or, instead, the result of themes that only became clear to you after you made the movie. It might be something very personal, or it might be a story you didn't even know you were telling. What is your film's secret story?
What does a girl-servant of wizards who's ashamed of her magical powers have to do with a bunch of rag-tag teens in a Mojave Desert school trying desperately to get their diplomas?
Misfits. Outcasts. Underdogs.
The secret story of our film The Bad Kids is the same story we've been telling for years: the story of using your outcast identity as a weapon, a moniker, a badge of honor. It's a strong undercurrent in our documentaries about Terry Gilliam. It's also a central theme in our rock & roll freak show Brothers of the Head.
In 2006 we adapted Kelly Link's gorgeous novella The Wizards of Perfil into a screenplay. The story is about a young girl who's sold into indentured servitude to a cabal of sinister wizards who live at the top of tall towers in the marshes of a dystopian wasteland. As she reluctantly joins the community of the other wizards' servants—all kids with magical powers like herself—the girl wrestles with her identity. The powers of foresight that have for all her life been her source of shame gradually become her source of pride.
We loved this story because we've always felt like misfits ourselves. There's a way, of course, that all artistic types are ill-equipped for society. We learn to create with many of the same facets of our personalities that were the earlier causes of our derision.
The Wizards of Perfil came close to becoming an actual film in 2008, but it didn't get past those high-level casting hoops that Hollywood sends your way. Just days before we were to start pre-production, our financiers pulled out, and despite our best efforts, we could never get the film off the ground again. It was a painful episode in our careers, and it mostly felt like being outcast ourselves – being deemed misfits and dismissed.
Our subsequent flight from Hollywood sent us back to our do-it-yourselves documentary roots and eventually landed us in the hallways of Black Rock High School. There, we found a group of outcast, misfit teens who are magical in a way that many people can't even see. At the end of Kelly Link's novella, the misfit wizards' servants are put forward as the hope for healing a dying world. In a way, with The Bad Kids, we did end up getting to make our adaptation of Kelly Link's novella. We just made it as a documentary with real kids instead of as a fiction. And we can't wait for the world to discover the powers of these magical young people.
[PREMIERE SCREENING: Friday, January 22 at 3:30pm — Temple Theatre]