Back to selection
Things to Come Writer/Director Mia Hansen-Løve on Pain, Acting, and Embracing Complexity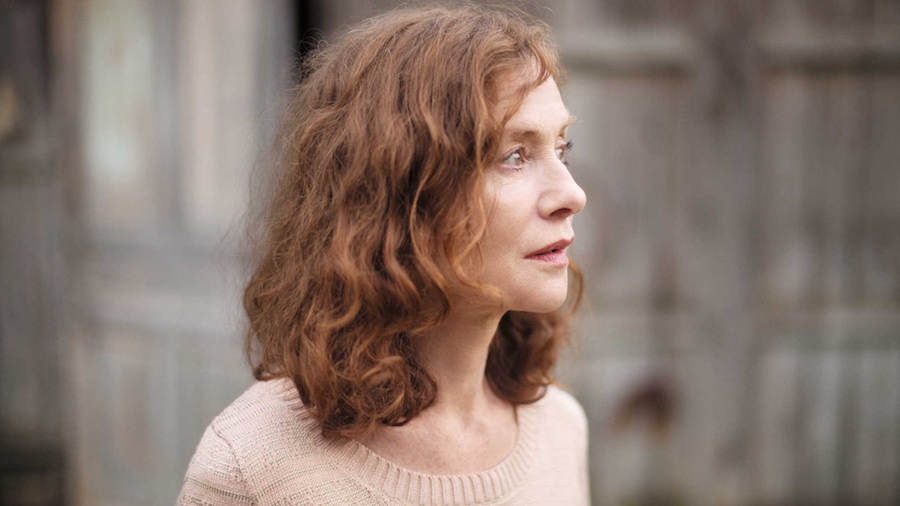 Things to Come
After winning the Silver Bear for Best Director earlier this year at her world premiere in Berlin's 66th International Film Festival, Mia Hansen-Løve brings her latest picture, Things to Come, to the New York Film Festival's main competition slate on October 14th.
Starring Isabelle Huppert in an arresting performance as Nathalie, a Parisian philosophy professor, Hansen-Løve's film follows Nathalie as she picks up the pieces of her life even as it is disassembling. While her mother is sick, her job is compromised, and her husband is leaving her, Nathalie forges ahead, carving a new, albeit unfamiliar course for her future.
In the wake of Hansen-Løve's Berlin debut, Sundance Selects acquired the U.S. rights for Things to Come, having distributed two of her previous features — The Father of My Children, which won the Special Jury Prize at Cannes in 2009, and Goodbye First Love, which won a Special Mention Award at Locarno in 2011. The morning after her triumphant world premiere, Hansen-Løve shared on writing, directing, and potential return-to-acting prospects. 
You wanted Isabelle Huppert to play your lead from the onset. How did she influence your writing process? 
When I started writing the film, there was something painful about it, which can sound surprising because people are saying it's my brightest. I started writing the script when I was trying to find the money for Eden, which was a very joyful, funny project. I wrote this script on the side, not knowing where I was going with it. It seemed like a tough topic — about a woman alone in her fifties, and the difficulty for her to reconstruct herself and start a new life. What Isabelle brought was the possibility. Without her in mind, I think I would have been too scared of the darkness and the subject of the film. It was so obvious to me that she had to play this part.
How did you know she was right? 
Isabelle has the unique and extraordinary skill of getting every little part of a character, and then making it herself. This character has a lot to do with my mother, but I knew that Isabelle would breathe so much of her irony, ferocity and humor into the role that in the end, the character wouldn't be my mother or any of the women I knew. And that totally freed me. It was the thing that allowed me to make the film. There are some films you dive into and others you resist, and I resisted this one. But even though it was psychologically difficult, it was technically easy. I don't even remember writing it. I think it took two or three months, but it basically wrote itself.
When you were 19, you played Isabelle's daughter in Les destinées sentimentales, which premiered at Cannes in 2000. How has your experience as an actor influenced how you work with actors as a director? 
My experience as an actor is really so small that I feel almost ashamed to comment on it. I went to theater school for a few years and I've had only small parts in a few films, so I feel I don't have the legitimacy to speak to being a former actress. That said, having physically embodied a character and having learned what is natural and what is not has helped me to have an instinctive relationship to the actors. I'd never ask them to do something I wouldn't do myself, and I never feel like I'm on the other side from them. I always feel like I'm with my actors, even physically. If there is a scene on a bed, I will lie on the bed and try to find the position with the actor. So I'm very involved in that sense. I'll even start acting the scene out when we rehearse, because when I can't explain something theoretically, sometimes the only way is for me to act it out, even though I'm very bad.
Did you stop acting because you think you're bad? 
I think I stopped acting because I wasn't at ease with my body at all, to a point that it became problematic. When you play in a film at 17, you aren't really aware of yourself. There is an innocence that you can't keep forever. Either you turn this innocence into knowledge, and you learn to be an actress, or you lose the innocence and you become very shy. I wasn't able to turn my innocence, which had allowed me to be very natural, into something more self-assured. I went to a very good theater school, and I was okay when I started, but maybe because I was at the age when I started to become aware of my body, acting turned into something self-conscious. I couldn't bear it.
But that's something you probably overcome as you get older, no? Maybe you'll discover an ease with acting again? 
I've been offered some roles, but it's never really felt right for me to do. But for the first time in years, I've recently accepted a film role. I'm not sure if the film will be made — it's a friend and the project is so crazy that I felt I had to say yes, but I honestly don't know if I can even say "hello" and be natural. But maybe because of the films I've made as a director or because of the life I've experienced, I'll feel more in my own body. Five or ten years ago, it would have been impossible, but I feel there is a difference now.
In the film, we see how Isabelle's character, Nathalie, ages into her sense of self. Can you talk a bit about how you see the relationship between aging and idealism? 
In the film, we have the feeling that with aging and time passing, there is also this feeling of giving up. But I think that's only the superficial layer. Of course the ideals Natalie had in her twenties have changed as she's gotten older. But it's not as though she's surrendered those ideals or that her expectations have diminished. It's that she's more aware of the complexity of the world, and she refuses to have a simplistic vision of the universe or to see the world only through ideology. I actually see this as a positive shift, in terms of her ideological spirit. I feel much closer to someone who evolves to accept all the nuances of the world, and who is able to change ideologically with that shift. We are in a world today that is so complex, and I think it's important to defend those who embrace that complexity rather than align with black and white categories or labels.