Back to selection
"They're Problematic, and That's Not a Problem": Mondo Films at True/False's Neither/Nor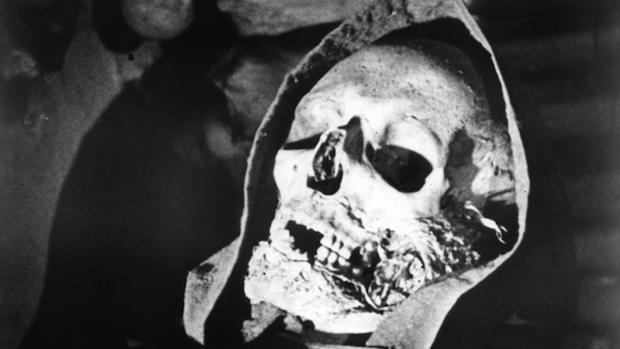 Mondo Cane
Throughout this year's Neither/Neither program at the 13th annual True/False Film Festival, I found myself frequently calling to mind storied Los Angeles film curator John Fles' concept of "analytic programming." Far less pedantic than the label suggests, Fles' directive calls, quite simply, for the curatorial consideration of films with "subjects usually tabooed" — works of artistic merit that, when investigated at all, are generally "dealt with a kind of academic-aesthetic paternalism which robs these often wild films of their real content: as blasters of the traditional mores."
To say that this year's Neither/Nor titles blasted traditional mores would be an understatement. The four films programmed by critic Nick Pinkerton confronted one of cinema's most notorious sub-genres, the Mondo movie, attempting to reestablish context and perspective for works of singular, often prescient import. A somewhat more malleable movement than those examined in past Neither/Nor editions (which have taken Polish nonfiction, the Iranian New Wave, and the New York underground of the '60s as subjects), the Mondo/"shockumentary" genre presented a unique challenge, both topically and curatorially, for Pinkerton, whose first exposure to this niche subculture came as a Kim's Video employee in the early-'00s. Rather than zero in on a specific series of films or era of Mondo malfeasance, Pinkerton took the longview approach with a quartet of films comprising a fairly broad overview of Mondo and its offspring (while helpfully supplementing his selections with a detailed history in the form of a 20,000 word monograph).
Like many, Pinkerton's early experience with Mondo dogma was somewhat unconsciously received, having cut his teeth as a teen on such tangentially related works of sheer provocation as Conan LeCilaire's faux-snuff film Faces of Death (1978), as well as such spiritually akin forms of feral intrigue as horrorcore rap, the macabre editorials emanating from Jim and Debbie Goad's ANSWER Me! zine, and, in his words, "whatever other transgressive idioms I could get my hands on." Perhaps not the typical route to a career in film criticism, this background is nonetheless instructive when considering the often winding paths taken in this profession while researching and reporting on the far-flung corners of film history. In his forward to the series, True/False co-programmer Chris Boeckmann writes of his team's cautious, initially bemused, reaction to Pinkerton's proposal, only to discover, when finally sitting down with the films, "many imaginative, gifted artists," ones who "found dexterous ways to fulfill the genre's raison d'être — serving humanity's desire for shocking and/or exotic material — while also lucidly delving into complicated, important subject matter."
If this seems like a longwinded preface to the films at hand, it's important to note the wider conception and near negation of Mondo's artistic integrity in the critical consciousness. Pinkerton's series was presented via True/False, one of the foremost festivals in furthering our conception of nonfiction filmmaking's porous formal and representational boundaries, which reinforces the series' two-fold initiative: the reappraisal of these films' creative and cultural merit, and the reintegration of their advances as integral components in the evolution of nonfiction filmmaking. More so than the blatantly inflammatory, seedily grotesque, and, yes, occasionally even shocking subjects depicted in these films, a sense of true aesthetic and thematic command is evidenced in their otherwise diverse stylistic complexions, at best producing intriguing disjunctions between form and content applicable to ongoing formulations of ethics in creative nonfiction. In other words, Boeckmann writes of the films: "They're problematic, and that's not a problem."
The term Mondo was coined following the success of Mondo Cane (1962), a cross-continental travelogue of various indigenous cultures and their more colorful culinary and ancestral traditions co-directed by Italian filmmakers Paolo Cavara, Franco Prosperi, and Gualtiero Jacopetti. Less a muckraking exposé than a work of cultural curiosity and perhaps misguided exoticism, the film jumps excitedly from the beaches of New Guinea to the markets of Taipei, to the villages of Malaysia, to the cemeteries of Macao, usually to document a custom unfamiliar to Western eyes. In the film's first half this largely amounts to depictions of various dietary and consumer practices: flaying canines, force-feeding geese, frying insects for profit, personal consumption or both (correlating scenes of American indulgence propose a universal accord easy to overlook amidst the more sensational sequences). Later we witness more fascinating rituals, such as Malaysian fisherman spearing and poisoning sharks, Nepalese soldiers beheading livestock, and Chinese burial rites which take on an air of sacrificial sanctity. In an age of instantaneous, unmediated representations of violence, Mondo Cane can feel wide-eyed at times — almost quaint. Nevertheless, its episodic construction, cosmopolitan concerns, and vaguely sardonic exposition set the template for a great deal of shock cinema to come.
Jacopetti and Prosperi redefined their formula with Africa Addio (1966), an impressively mounted, exacerbating piece of agit-ethnography that recorded an urgent moment in Africa's post-colonial liberation while reimagining its implications. Described by Pinkerton as an unequivocal "bad object," the film purports to document Africa with an objective, even journalistic eye, though the culture we see through the lens of Jacopetti and Prosperi is often one of brute savagery, backwards social codes, and irreparable corruption — one, in other words, to observe from a more civilized platform. That said, the directors no doubt captured and (despite their insistence to the contrary) crafted instances of vital socio-historic intrigue. Against the backdrop of the Zanzibar Revolution, the film confronts with startling matter-of-factness a series of expeditions, executions, and civic upheavals which, with the directors' predilection for leering camera work and mordant reportage, unfold with a perversely involving, contradictory sense of dramatic storytelling. The film's extended centerpiece, which follows a group of hunters on a massive wildlife massacre, is of such scale and operatic grandeur as to prompt comparisons to David Lean. "The Jacopetti and Prosperi films I'm deeply conflicted about, as you can't help but be," says Pinkerton. "The ambition and scope is stirring, the methodology is dubious in the extreme, the 'film-sense' is stirring and undeniable."
By contrast, the pair of films completing the year's program exemplify the breadth and range of interests the Mondo movement could support. Both Des Morts (1979) and The Killing of America (1982) retain certain structural and polemical features of the Jacopetti and Prosperi films, but are otherwise more intimate, considered and affecting works of socially-engaged filmmaking. Directed by the team of Jean-Pol Ferbus, Dominique Garny, and Thierry Zéno (the latter understood, per Pinkerton, to be the film's "primary architect"), Des Morts plays something like a rejoinder to Mondo Cane, mounting nothing less than a worldwide visual index of culturally-specific death rituals. In Thailand, we watch as a Hmong family matriarch is embalmed over a period of days, her features swelling and distorting to such a degree as to appear no longer of human provenance. In South Korea, a wake takes on a performative dimension as the gathered throng engage in sacred chorus. Meanwhile, the Día de los Muertos ceremonies in Mexico bring a sacrificial element to the proceedings as matadors severe the heads of bulls for the atonement of the gathered townsfolk. Avoiding a lurid or exploitative tone, the filmmakers are able to accumulate a sense of reverence, tenderness, and spiritual camaraderie across these otherwise discrete episodes. In fact, it may be one of the most humane and poignant films about the prospects of passing ever conceived.
Sheldon Renan and Leonard Schrader's The Killing of America is likewise concerned with death, though here this interest lies not with the integrity of the deceased but the amorality of the American psyche and the blood on the hands of a murder-obsessed, media-spurred culture. Essentially an archival compendium of the more infamous murders in modern US history (in addition to brief histories of the Kennedy assassinations, the Manson murders, the Ted Bundy and Ed Kemper killings, there are chapters dedicated to lesser known names such as Robert Essex, James Hoskins and Dean Corll), the film is at once a masterclass in editing and montage, as well as a damning critique of a society seemingly determined to eradicate itself. Like Des Morts, Renan and Schrader's film gathers an incredible power over the course of its 90-minute runtime, made all the more unsettling when one considers the current state of American gun violence and the ongoing racial, judicial, and regulatory debates surrounding the issue.
Judging by the debates and pair of post-screening discussions between Renan and Pinkerton, The Killing of America appeared to prompt a moral reckoning on behalf of the True/False audience more thoroughly and urgently than any film in this year's lineup, Neither/Nor or otherwise. Indeed, if there's a film capable of reinforcing the diverse nature of the Mondo movie and reorienting the conversation around the creative and moral particulars of the movement, it's this potent and prescient example of nonfiction filmmaking's unique and enduring social utility (fortuitously, the film is set to receive a long overdue stateside DVD release later this year). In that sense, perhaps Fles' notion of analytic programming is an inadequate or, at the very least, insufficient summation of this year's Neither/Nor initiative, which valiantly embodied something not only audacious, but truly consequential. Call it activist programming.