Back to selection
TCM and Criterion Partner on FilmStruck, Streaming Service for Cinephiles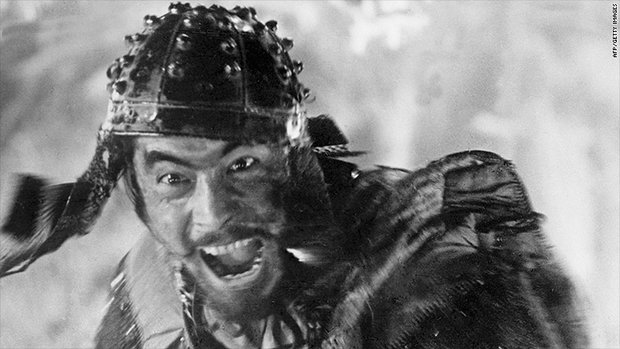 Seven Samurai
If Netflix, Hulu, Amazon, and Fandor aren't satisfying your cinematic cravings, you're in luck. Turner Classic Movies has partnered with Criterion Collection on FilmStruck, a new subscription-based streaming service which will feature hundreds of contemporary and classic arthouse, indie, foreign and cult films from both independent and Hollywood studios. It will also be the exclusive streaming home for Criterion Collection, which, until now, has been exclusively available at Hulu and Fandor.
FilmStruck's library will feature a deep roster of films from such independent distributors as Janus Films, Flicker Alley, Icarus, Kino, Milestone and Zeitgeist, along with movies from Hollywood's major movie studios including Warner Bros. Among the classic titles to be featured on FilmStruck are Seven Samurai, A Hard Day's Night, A Room With A View, Blood Simple, and The Player.
FilmStruck subscribers will be eligible to sign up for the Criterion Channel, a premium service which will provide access to Criterion's library of more than 1,100 films, along with other special features. The Criterion offering on Hulu will still be available into the month of November.
In a blog post, Peter Becker, president of the Criterion Collection, wrote:
Sometimes it feels like Criterion lives at a crossroads of classic and contemporary cinema. New filmmakers we admire are passing through our offices all the time, mostly drawn by their respect for the classic filmmakers whose work we are privileged to attend to. One of the most exciting things about the Criterion Channel is that it will give us a chance to capture that energy for our audience, to champion and show more films by filmmakers working today, not just the few we have rights to publish on disc. We'll bring you carefully selected contemporary films that you might not find anywhere else, including streaming premieres, and we'll invite those filmmakers to champion the classics they love, as they have been doing on our top-ten lists for years—but now the movies will be available for subscribers to watch right on our channel.
Filmstruck is set to launch sometime this fall. Subscription prices are still being worked out. More information at www.filmstruck.com.