Back to selection
Controversial Film Financier Steven Mnuchin Joins Trump Campaign as National Finance Chairman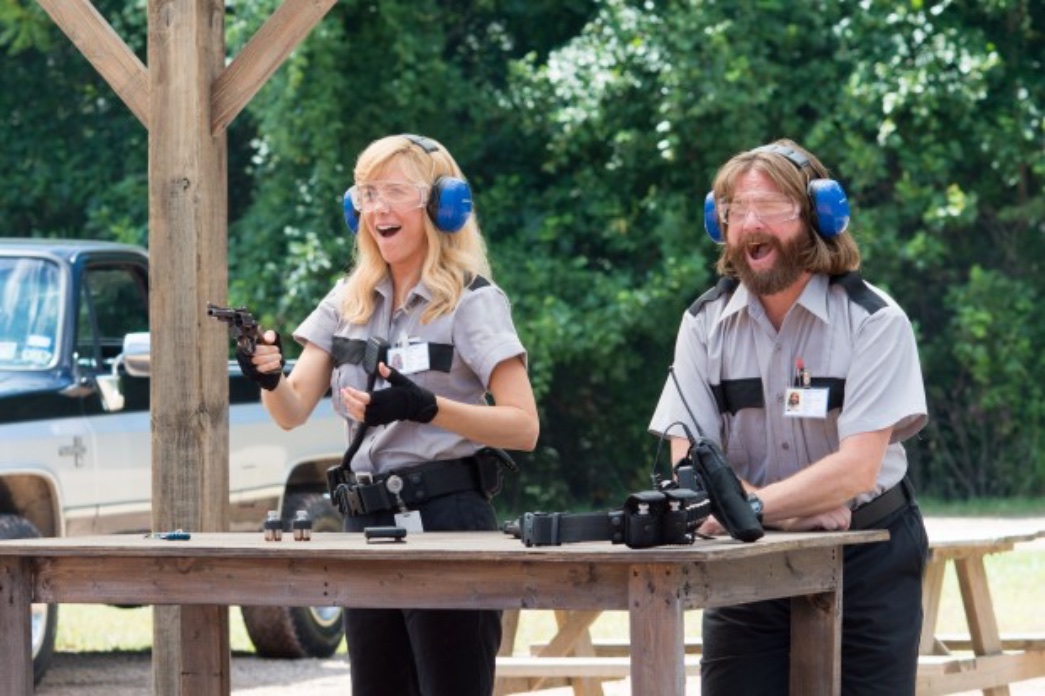 Steven Mnuchin, a Goldman Sachs veteran and hedge fund manager who has executive produced a number of studio films, has joined the presidential campaign of Donald Trump as its National Finance Chairman. Through his Dune Capital, and later through a partnership between Dune and Ryan Kavanaugh's now bankrupt Relativity Media, Mnuchin was involved with the financing of such films as Mad Max: Fury Road, Black Mass, Our Brand is Crisis and American Sniper. A partner in RatPac Dune Entertainment along with Brett Ratner and James Packer, Mnuchin has also been involved with the financing of many Fox and Warner films since 2006.
Mnuchin became co-chairman of Relativity Media in October, 2014 and almost a year later was the subject of a Variety article that reported on his "quiet departure" two months before Relativity's bankruptcy filing. The article by James Rainey investigated Relativity's payments of $50 million to lender OneWest bank — a bank Mnuchin once headed — in the weeks before the bankruptcy:
Bankruptcy courts are empowered to block unfair "preferences" — payments to individuals or companies shortly before a Chapter 11 filing that inappropriately give favored treatment. And two individuals who had studied the $50 million in payments to OneWest Bank argue that the lender was given a clear preference when it drained two of the few flush accounts Relativity controlled, as others went unpaid.

"This is an obvious case of a preference," said an attorney for one creditor owed millions by Relativity. Mnuchin was "chairman of the company that is now bankrupt. And at the end of the day, the bank he is affiliated with sweeps up every dime from these two accounts. That is money the company could have used to preserve itself."
Richard Morgan reported further in the New York Post the following week that Relativity chairman Ryan Kavanaugh blamed Mnuchin for "violating bankruptcy procedures" and draining money that might have enabled the studio to release Masterminds, a Kristin Wiig/Zach Galifanakis comedy:
Relativity explicitly blames the bank, founded by Steve Mnuchin, who until recently was one of studio founder Ryan Kavanaugh's best friends and a company director, for violating bankruptcy procedures and for delaying the release of a movie recently considered to be the studio's savior, a letter and an email from the company obtained by The Post reveal.

OneWest's hoovering up of the $50 million, revealed in court papers, included $32 million drained from the studio's library and $17.9 million from two other accounts.

The bank's actions placed Relativity in a precarious financial state, forcing it to largely "stop paying many vendor bills, to postpone production of certain film projects and to postpone the release of certain completed films," Blackstone's Tim Coleman, Relativity's financial adviser, said in court papers.
(A 2015 year-end 10K filed by OneWest owner CIT Group has more on Mnuchin, Relativity and OneWest, and notes that OneWest loans to Relativity following Mnuchin's joining Relativity were approved by its full board excluding Mnuchin.)
As Variety's Rainey went on to report, the delay of Masterminds caused huge problems for independent foreign distributors, who bought the film for their territories based on its having a U.S. release:
One foreign distribution executive said the postponement of Masterminds has created an "annoying and difficult" situation for his company. "This was our big late summer, early fall movie," said Erik Engelen of Amsterdam-based A-Film, which distributes pictures in Belgium, the Netherlands and Luxembourg. "We spent money on this one and not on another. You can spend your money only once and so we now have a gap in our lineup that is impossible to replace."

Engelen said his company was fortunate that it had not already spent money on publicizing Masterminds, like distributors in some other locales. He said A-Film previously had decided not to renew its distribution agreement with Relativity. He praised Galano, the international president for the studio, for working with him. But, explaining his company's discontinuation of its distribution deal, he said: "We just are just not making any money at it."
As has been well noted by his opponents this campaign cycle, Donald Trump's various business have entered bankruptcy four times since 1991.