Back to selection
Watch: Dawn Porter's Op-Doc Film The Chosen Life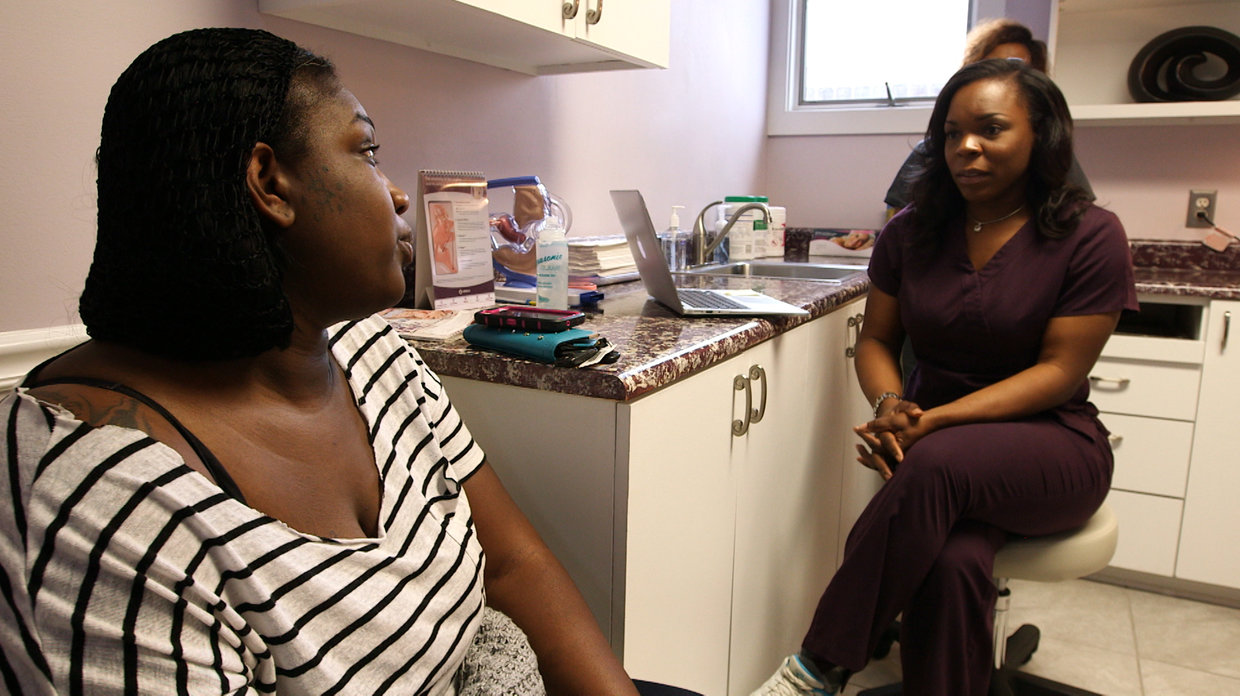 Dawn Porter's The Chosen Life
The New York Times today debuted a new Op-Doc film, The Chosen Life, the latest film in a series by independent filmmakers supported by Chicken & Egg Pictures.
Directed by Dawn Porter, The Chosen Life chronicles the challenges faced by Dr. Yashica Robinson, the only practicing OB GYN in Huntsville, Alabama who provides abortions.
This film was inspired by Porter's feature Trapped, which premiered at the 2016 Sundance Film Festival, where it won the Special Jury Award for Social Impact Filmmaking. Trapped will appear on PBS's Independent Lens on June 20.
"While making Trapped, I met this beautiful smart determined woman and I kept thinking — if only people could meet her, could know what she has been through," Porter told Filmmaker.
She explained, "Dr. Robinson is also one of the only Huntsville physicians to take Medicaid patients….So she's literally providing healthcare to the most vulnerable populations for very little money and the state of Alabama keeps passing laws that could block her from providing care. There are very few times I've felt as angry as when I started to piece together all the pieces to this story. She's literally a heroine. Literally."
Watch the film below: