Back to selection
Summer Festivaling, Part 1: On Seattle, BAMCinemaFEST, Oak Cliff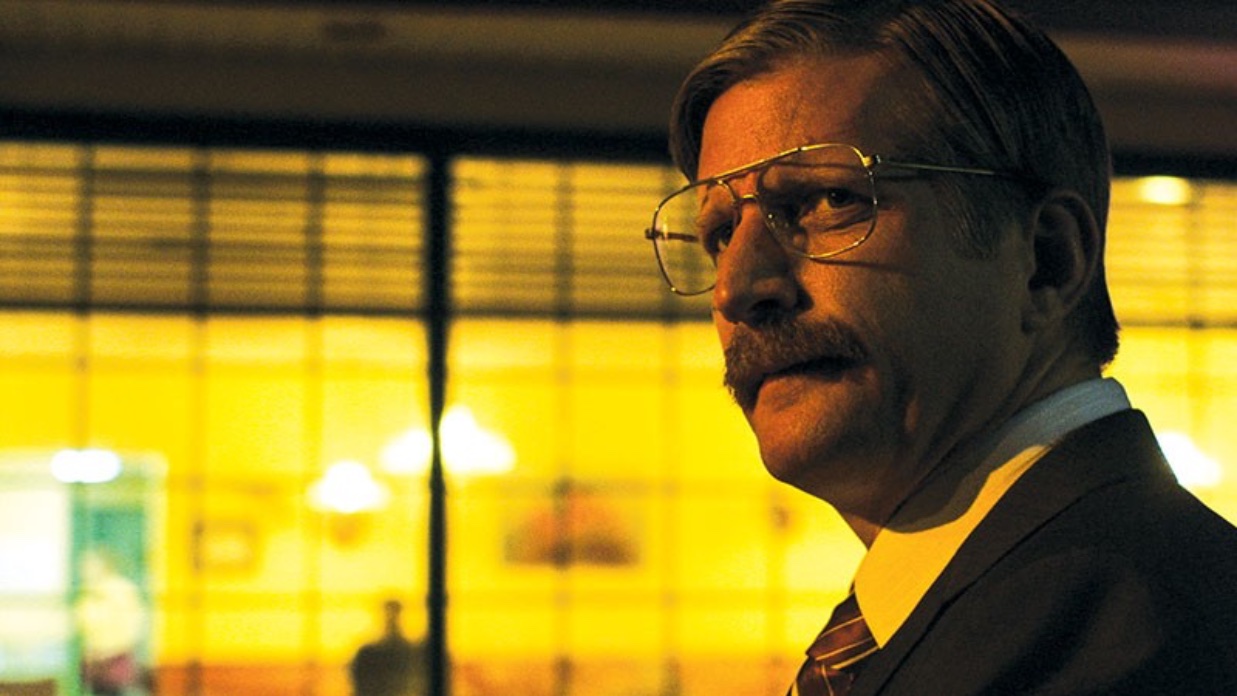 All the Birds Have Flown South
By the time most of the prominent guests, critics and industry hangers-on arrive at the Seattle International Film Festival every year, the show is almost over. The red carpet is rolled out for "gala" screenings during each of its four weekends, but the well-orchestrated influx of movie business types occurs only at the end of the affair. To say, as a visiting film critic — one who might enjoy the luxury of the Kimpton hotel guest lodging, or the effortless springtime beauty of the Emerald City — that you have any handle on the entirety of programming director Beth Barrett's slate after four or five days is ludicrous, of course. Running just under a month, Seattle's is the country's longest and largest film festival. The festival shows more films over more days than just about any other such event. Keeping up is for shut-ins, rubes or crazy people — all of which I've been excused of being during my 32 years on earth, so I did the best I could.
The festival's 29 world premieres seem like an afterthought to many. Zach Shedd's Americana, produced by the same team behind Daniel Carbone's Hide Your Smiling Faces, and Megan Griffiths' Lifetime Channel-financed The Night Stalker, starring Lou Diamond Phillips as serial killer Richard Ramirez, were perhaps the highest-profile things to unfurl for their maiden screenings. Most of the big-ticket films — such as Richard Tanne's "more fun than it ought to be yet almost cloying" Obama first-date flick Southside With You; Woody Allen's so-so opener Cafe Society; or closing night presentation The Dressmaker — have played elsewhere before.
Seattle occupies a strange place in American film culture: a premiere destination for more films than almost any other non-market festival in America while drawing a significant portion of its program from the big leagues. Every year a couple of hidden gems fall through the cracks of Sundance and SXSW, Tribeca and LAFF, only to wind up playing for the first time to an appreciative crowd at the Egyptian or the Cinema Uptown, both lovely movie houses run year-long by SIFF's well-regarded organization. A prime example of such a film is All the Birds Have Flown South, the unrelentingly bleak feature debut of Arkansas' the Miller Brothers. It might not be a masterpiece, or anything close to it, but it represents the emergence of an interesting new pair of voices on the American independent scene.
We are quickly thrown into the world of a bizarre, suit-and-tie wearing man-child Stephen (Boardwalk Empire's Paul Sparks), a subtly off-kilter and eventually terrifying protagonist who keeps an intense number of dolls in his house and saves almost all his affection for a pet bird that proves as menacing as the film's ominous sound design. He mourns his recently deceased mother while insinuating himself into the life of a chain-smoking, down-on-her-luck waitress played by Joey Lauren Adams, an Arkansas native who has herself become adept at playing snakebitten, middle-aged, working-class ladies. She has an abusive, bed-ridden husband and a serious drug habit, so she needs help, but what are this guy's intentions? One doubts they are good, and by film's end All the Birds Have Flown South has grown predictable in its macabre destination, but not forgettable; the Brothers Miller prove themselves to be rugged, lo-fi stylists, evocatively lensing this Arkansas backwater in carefully crafted 16mm and keeping you out of the murk of a naturalistic, Larry Clark-esque miserablism the movie threatens to careen into at any moment. It never really makes you care about the outcome, but you remain intrigued to know how these various shattered lives will circle the drain.
Nakom, from Kelly Norris and TW Pittman, is set in northern Ghana and, like many movies about remote African villages where resources are scarce and tradition is all important, focuses on the way the values or materials of the West prove alluring to the younger generation and threatening to their elders. These movies tend to be made by foreigners, and that proves true here; Norris and Pittman are Americans. Lensed with great care on a shoestring by Bob Geile, the picture is impressive looking, and the actors, mostly non-professionals, put in limited by effective performances in this story of a medical student in Accra, Ghana's cosmopolitan capital, who journeys back to his rural hometown against his will. There he attempts to settle his recently deceased father's estate and finds himself drawn into old feuds. The film grew out of Pittman's two years in the Peace Corps and was written, in part, by Ghanians, but it doesn't quite transcend its "westerner comes to Africa to make indigenous art" vibe in the way Jeremy Teicher's Tall as a Baobab Tree did. Its drama explores the life of this village and family with a greater canvas, however, and by picture's end you find yourself oddly satisfied by the experience.
Todd Solondz is one of the great auteurs of American dread and mean-spiritedness. His new picture, Wiener-Dog, follows the adventures of an unlucky canine passed from human to human. In the process, we get a snapshot of the Obama-era American malaise that is much the same pit of humiliation, misunderstanding, embarrassment and acrimony that Solondz has made his reputation skewing since Welcome to the Dollhouse took Sundance by storm two decades ago. This picture isn't as bitingly funny and weirdly pathos-filled as his masterpiece, Happiness, nor as formally adventurous as the similarly episodic Storytelling and Palindromes, but it's got some kick to it. Ed Lachman's photography is as colorfully craftsmanlike as ever, and Solondz's droll gallows irony finds a welcome home in the disappointed, horrified, acrid and weirdly hopeful faces of Danny DeVito, Julie Delpy, Ellen Burstyn and Greta Gerwig respectively, the last two of whom are both standouts. Still one wishes for something resembling, well, "growth" from Solondz. You're 56, bro. Is this all you have to say about America? That it will suck your dreams dry and make you want to strap bombs to dogs if you end up, like DeVito's character, a two-bit screenwriting professor everybody hates? Come to think of it, I have a screenwriting syllabus to prepare and a few producers who never respond to my emails too. Now I know what to do with my angst!
Wiener Dog was the centerpiece of this year's BAMCinemaFEST, which opened a few days after Seattle closed its 42nd edition. Everyone in the New York film press is bending over backwards, calling BAMCinematek's signature event — spawned from their old "Sundance at BAM" June program — the most prestigious festival no one considers prestigious. I won't quote all these critics, but let's just say the cheese isn't getting laid this thick anywhere else but the bakery at Junior's on Flatbush. BAMCinemaFEST is elegantly run by Gabe Caroti and his staff; it's a great showcase for some of indie film's leading lights and brightest newcomers alike. But let's not get carried away; there is a fair amount of fat in its 30-film program and, as always since its inaugural year, the absence of the coolest thing the festival ever did, "BAMCinemaFEST all night," is biting. So forgotten was that magical night of four themed screens going until 6:00 AM with a dance party in between that a Google search for such a program renders not a single relevant URL. No more watching dudes get hand jobs during a 5:00 AM screening of Demonlover, I guess.
Ira Sachs is a skilled, honorable filmmaker but Little Men, which opened the festival, left me feeling like Robin Wood; if our movies can't imagine a way out of the ideological chains of our age, how the hell will we ever find liberty in the real world? This is a tasteful, well acted, gorgeously restrained Brooklyn gentrification drama about the conflict between a struggling actor who, with his therapist wife and vaguely annoying kid, decamps from Manhattan to Brooklyn when his distant father dies. He's pushed to evict the Chilean dress shop owner on the ground floor by his rent-hungry sister, and things get thorny when his son befriends the shop owner's charismatic boy. What takes place in the film is no less painful because it is predictable but as usual, we see the ill-at-ease upper-middle-class people at the center, oscillating between guilt and resentfulness, take precedent over depicting the displacement and dread of the tenant class. All the actors are quite fine, especially Greg Kinnear, Jennifer Ehle and the young Michael Barbieri, but the movie stops right when it should be starting; what are these displaced people gonna do? Where are they going to go? How are their lives altered? The movie chooses not to dramatize this and makes the innocence of the film's most annoying character the thing its morally conflicted leads are desperately attempting to preserve, which seems true but also, somehow, easy.
I don't think Joel Potrykus really knows the guy at the center of The Alchemist Cookbook, his third feature. How many nearly mute black occultist alchemists do you know? Financed by his distributor Oscilloscope, it takes us into the backwoods of Michigan with the terminally underutilized Amari Cheatom and the charismatic kid from Gimme the Loot to tell the story of a twenty-something brother who spends his days practicing alchemy in a trailer. To what end? No one really knows, and the film certainly isn't saying. The Alchemist Cookbook generates some arch humor whenever Cheatom, as our Alchemist's more outwardly hood cousin, brings him some food and wonders just what they hell this brother is doing out in the woods fucking around with some chemicals, but once people start getting attacked by giant, bear-like creatures or becoming possessed (the rules of which are never established), I kept wanting the film to be simultaneously more rigorous (it could have been the Jeanne Dielman of black dude occultist movies, all boredom all the time) and more accessible (explain to us who this guy is and just why he became who he became). But those answers would take some more ambition on the part of the promising but deeply uneven Grand Rapids filmmaker, who followed his deliriously bad Ape with the bizarrely memorable Buzzard.
Closing Night selection Dark Night, another third feature from a celebrated young auteur, didn't really do it for me either. A meditation on the mass shooter who walked into a Colorado theater a half decade ago and shot down a bunch of people watching a Batman movie, Tim Sutton's picture is only interested, tangentially, in the build up to such a painful, horrifying act. Set in Florida sometime in the aftermath of the Aurora shooting, the film follows a half a dozen or so people, one of whom is a shooter who winds up in suburban multiplex one night. The shooter comes off as a troubled guy, full stop, and Sutton's sounds and images are beautiful. Glimpsed moments of private longing and escalating internal turmoil are performed and presented with aplomb. But there's no there there. Elephant is an equally cool, built-for-maximum-glide exploration of this type of tragedy, but a far more affecting one for having the cajones to not spare us the bloodshed and the dying, the pleading and the sadism. Tim McCann's White Rabbit might be hamfisted, but it takes us all the way into its kid shooter's psychology. Dark Night's artful remove feels calculated and causes the movie to feel less than the sum of its parts.
Of course, there are plenty of wholly successful movies on display in Fort Greene, the recently gentrified neighborhood that BAM calls home and black middle-class people used to. Zach Clark's Little Sister, the director's fifth feature, is his best yet and perhaps the one that will finally make this most unusual of young filmmakers the well lauded and easily-funded fixture he should be in our cinema. Focusing on a Brooklyn nun who returns to her North Carolina hometown during a crisis of faith, the movie mixes humor and tragedy in a way that makes both land effectively. It feels like a culmination of the tonal ambiguity and stylistic go-for-broke quality Clark has been working toward in previous features like Vacation! and White Reindeer. Set in the final stages of the George W. Bush years, it has a political urgency bubbling underneath its prodigal daughter tale, in which our goth-obsessed nun goes home to figure things out amidst a family that includes a permanently-scarred Iraq war veteran (Keith Poulson, terrific) and a passive-aggressive head case of a mother (Ally Sheedy).
The movie, which will likely surface theatrically in the fall, also screened in Dallas last Sunday, at the 5th Oak Cliff Film Festival, in the very theater Lee Harvey Oswald was apprehended in. It took home the Best Narrative Feature at this small, homey, truly egalitarian event, where if he wasn't busy producing a movie, one of the festival's team of directors is as likely to pour you a drink as anyone else and the filmmmakers mingle freely with the volunteers amidst the stucco walls of a glorious old movie house being used for just the right purpose.
The program included plenty of overlap with BAMCinemaFEST. Eagle Pennell's recently restored 1983 indie Last Night at the Alamo opened Oak Cliff and was a rep pick at BAM following a well-received SXSW revival. But Oak Cliff is strange enough to include hair-raising performance art (Sex Lab Inc., a short film and experiential terror piece from filmmakers Michael Arcos and Betsy Holt) and great music; the Place to Bury Strangers set, which lasted until well past 1:30 AM on the festival's sole Saturday night, is still ringing in my ears. And it's bold enough to screen a 16mm print of Deborah Stratman's politically-tinged experimental documentary The Illinois Parables in a basement and Brian DePalma's unfairly maligned The Phantom of the Paradise in the very old Dallas movie house where it was shot. Oak Cliff gives its audience a varied set of cinematic and aural encounters that are not for the complacent. Programmed by producer Adam Donaghey with his Texas Theatre partners, Barak Epstein and Jason Reimer and several other staffers, the event proceeds with an eye on not making the term "festival" feel out of place. It is, simply put, among America's very best small film festivals. Run don't walk to check it out, cinephiles, you won't be disappointed.