Back to selection
IFP Announces No Borders, Spotlight on Docs Feature Films for IFP Film Week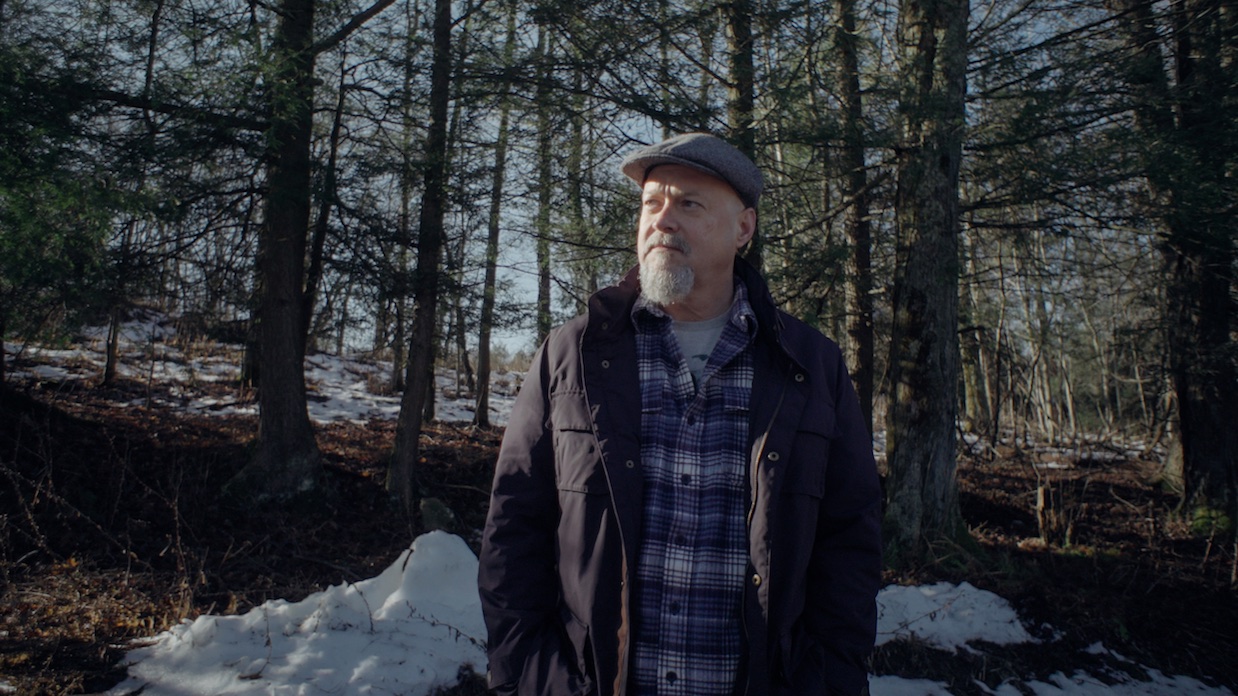 Rescue Breath
IFP, Filmmaker's parent organization, announced today the 120 feature film projects that will take place in its annual IFP Film Week, taking place September 17 – 22 for the first time in DUMBO, Brooklyn. Announced for the first time are the screenplays comprising the No Borders program, for projects seeking financing, and the doc works-in-progress seeking completion funds in Spotlight on Docs. They join the previously announced features in post-production from the IFP's Narrative and Documentary Labs. Particularly noteworthy this year are the roster's gender diversity states: 40% of the narrative directors and 60 % of the documentary directors are women.
Highlights of note for Filmmaker readers include:
* a number of projects from 25 New Faces — among them Zia Anger, Lily Henderson, Khalik Allah, Jennifer Phang, Tom Quinn, Rania Attieh & Daniel Garcia, Myna Joseph and John Magary, Chloe Zhao, Reinaldo Marcus Green, James N. Kienitz, Amman Abbasi and Elaine McMillion Sheldon (whose Rescue Breath, directed with Kerrin Sheldon, is pictured above).
* a crime drama from Northern Lights director Nick Bentgen, produced by The Fits producer Lisa Kjerulff.
* The Surrogate, the first feature from Jeremy Hersh, director of the acclaimed short, Actresses, produced by that film's co-star (and Filmmaker contributor) Taylor Hess.
* XY Chelsea, Tim Hawkins documentary on whistleblower Chelsea Manning.
* What She Said, Rob Carver's documentary on iconic film critic Pauline Kael.
Previously announced were projects comprising an IFP Film Week expansion into TV, web and digital content.
Today's complete list, from the IFP press release, is below.
No Borders
Over 50 feature-length screenplays that range from early to late stages of development, this section highlights emerging and established filmmakers in the process of making groundbreaking narrative feature films.
1982: A Day in Wissam's Life. Written and directed by Oualid Mouaness and produced by Chady Eli Mattar, Oualid Mouaness, Thanassis Karathanos, Georges Schoucair, and Michel Zana. When eleven-year-old Wissam decides to tell his classmate that he loves her, he is challenged by his courage and an invasion that threatens to permanently keep them apart. (Coming of Age)
Above. Written and directed by Donari Braxton and produced by Takeshi Fukunaga. Two Hasidic teenagers in a post-apocalyptic world. An illegal logging camp operating on sacred burial grounds. And, an imminent Great Storm that portends the apocalypse. (Sci-Fi)
Birthday Suit. Written and directed by Aemilia Scott and produced by Holli McGinley and Dana Scott. An overlooked middle-aged woman fiercely divides her community when she begins walking around completely naked in a unique and uncompromising effort to be seen. (Dark Comedy)
The Blue Valley 3. Written, directed, and produced by Stephen Cone. When a film shoot descends on a small North Carolina mountain town, the cast and crew are put up with the locals, and a young girl and her mother have their lives turned upside down. (Coming of Age)
Brightwater. Written and directed by Lance Edmands and produced by Alex Lipschultz and Jodi Redmond. When a big-city architect travels to an isolated Maine island with the plans for a sprawling luxury resort, his girlfriend mysteriously vanishes, leading to a desperate search across the unforgiving landscape — and into the savage nature of his own psyche. (Thriller)
The Broken Years. Written by Marina Stavenhagen, directed by Gerardo Tort, and produced by Ozcar Ramirez. A man in search for the truth about his brother's destiny is faced with Mexico's darkest episode in recent history: the dirty war. (Drama)
Butterflies. Written and directed by Tolga Karacelik and produced by Cem Doruk. Kenan and Cemal are brothers who went separate ways after being sent away from their village. Their father who sent them away calls them back after thirty years. Reconciliation in a strange village with your brother whom you didn't see more than 30 years is never easy, especially if you are trying to bury your father. (Drama)
<The Canopy. Written by Seng Chen and Jennifer Phang, directed by Jennifer Phang, and produced by Robert Chang and Jodi Redmond. A female "fixer" and entrepreneur become seduced by life in the Borneo rainforest while searching for a missing climate scientist for their "save-the-world" initiative… (Drama)
Charlotte XVI. Written by Myna Joseph and John Magary, directed by Myna Joseph, and produced by Amy Lo and Michael Prall. "Charlotte XVI" explores the dazzling, destructive nature of desire and intimacy through the parallel love lives of a willful sixteen-year-old girl and her restless mother. (Drama)
Chicas Americanas. Written and directed by Zia Anger, produced by Corey Deckler, and executive produced by Anne Carey. A mother and her estranged daughter go on a rabid, last desperate search for a missing sorority girl-turned-celebrity. A plastic society's last hurrah before the collapse of the world's economy. (Drama)
Colewell. Written and directed by Tom Quinn. A rural postmaster struggles to find purpose when her office is suddenly closed and she is faced with retirement. (Drama).
The Delegation. Written by Shane Andries, produced by Michael Sugar and Shane Andries, and executive produced by Billy Magnussen. A rookie congressional staffer convinces a maverick congressman to send a delegation to the jungles of South America to investigate the truth behind cult leader Rev. Jim Jones. (Based on a True Story)
Dey'Dey and His Brothers. Written by Nick Bentgen and Lisa Kjerulff, directed by Nick Bentgen, and produced by Lisa Kjerulff. When a young man violates parole and begins trafficking guns into the neighborhood, the beautiful, fragile life of one family is rocked, and their youngest son Da'Sean has to balance his dreams of being a dancer against the realities of living amidst violence. (Drama)
Escape from Harem. Written by Serdar Soydan, produced by Olena Yershova, and executive produced by Ali Fatih Yıldız. Based on real events: two sisters decide to escape from patriarchal Ottoman harem to France after they became the heroines of Pierre Loti's novel. (Based on a True Story)
Fishbone. Written and directed by Dragomir Sholev and produced by Rossitsa Valkanova. If a fishbone gets stuck in your throat and you can't take it out, you'll have to swallow it. (Comedy)
God is Good. Written and directed by Willem Grobler and produced by Nicki Priem. A reformed gangster turned pastor must choose between forgiveness and revenge after his daughter is gang-raped and left for dead in the Cape Town ganglands. (Mystery/Crime Thriller)
The Gold Bug Variations. Written, directed and produced by Mark Levinson and executive produced by Thomas Campbell Jackson and Gerry Ohrstrom. A brilliant scientist on the brink of discovering the code for life is derailed by music and the search for the code for love. (Drama)
Hammer. Written and directed by Christian Sparkes and produced by Chris Agoston and Allison White. A middle-aged man is thrust into a world of drugs and violence in order to protect his son, who has fled a botched robbery. (Thriller)
The Heights. Written by Victor Bojinov, Nelly Dimitrova, and Milen Ruskov; directed by Victor Bojinov; and produced by Ivan Doykov. The story of 19th century revolutionary Dimitur Obshti and the mission of his disciples to fight for the liberation of Bulgaria from the Ottoman empire. (Historical Fiction)
Initials SG. Written and directed by Rania Attieh and Daniel Garcia; produced by Rania Attieh and Ivan Eibuszyc; and executive produced by Ivan Eibuszyc. An aging Argentine, Serge Gainsbourg wannabe struggles to deal with an affair he doesn't want, and a dead man he didn't mean to kill. (Dark Comedy)
Jules of Light and Dark. Written and directed by Daniel Laabs and produced by Judd Myers, Cameron Nelson, and Jeff Walker. A bright college senior, Jules, is disabled in a car accident caused by her loving girlfriend Maya. Haunted by guilt, Maya leaves to start a new life as Jules's deteriorates. (Drama)
The Last Prairie. Witten and directed by Chloé Zhao. A civil engineer moves to the Sandhills of Nebraska working on the planning of the controversial Keystone XL pipeline and soon finds herself caught between a small town's fight for survival and the debate over the future habitability of the planet. (Drama)
The Last Shot. Written and directed by Katie Carman-Lehach and executive produced by Katie Carman-Lehach and Elizabeth Lee. Two intrepid female filmmakers face hilarious and terrifying complications while completing their epic horror film. (Dark Comedy)
Letters from MIR. Written and directed by James Hall and Edward Lovelace and produced by Thomas Benski, Julia Nottingham, and Lucas Ochoa. Being on Earth never felt so alien. (Based on a True Story)
Lingua Franca. Written and directed by Isabel Sandoval, produced by Jonathan Lee and Darlene Malimas, and executive produced by Jerry Kerkman. An undocumented Filipino transwoman running out of options for a Green Card gets involved with two Russian-Jewish brothers in Brighton Beach. (Dramatic Thriller)
Lucid. Written by Philip Tarl Denson and produced by Brandon Cronenberg and Raquelle David. When an introverted dream programmer discovers he is trapped in a client's dream, he must find a way out and save the woman he secretly loves. (Fantasy)
Manto. Written and directed by Nandita Das; produced by Helena Danielsson, Nandita Das, and Robin Raina, and executive produced by Sandrine Braeur, Jean-Pierre Le Calvez, Marie Masmonteil, and Sanjeevkumar Nair. A tale of troubled times of partition, two faltering cities of Bombay and Lahore, and the maverick writer Manto, who tries to make sense of it all. (Based on a True Story)
Monsters and Men. Written and directed by Reinaldo Marcus Green and produced by Elizabeth Lodge and Josh Penn. After capturing an illegal act of police violence on his cellphone, a Brooklyn street hustler sets off a series of events that alter the lives of a local police officer and a star high school athlete. (Drama)
Nanook. Written by Milko Lazarov and Simeon Ventsislavov, directed by Milko Lazarov, and produced by Veselka Kiryakova. North Pole, ice blocks are tearing off, airplanes are passing in the sky. The world of the Inuit Nanook is about to change forever. (Drama)
The Night Eats the World. Written by Jérémie Guez, Guillaume Lemans, and Dominique Rocher; directed by Dominique Rocher; and produced by Julie Billy and Carole Scotta. Is Sam really the only survivor of the zombie invasion in Paris? (Horror)
Our Mother the Mountain. Written and directed by Sam Dixon and produced by Emily Avila. In a nightmarish world of flesh-eating grubs and child-bearing pigs, a boy fleeing execution forms a terrifying bond with his captor. (Horror)
Panama Al Brown. Written by Gregory Boutboul and produced by Jérôme Boucher and Pierre Garnier. He is 'Mohamed Ali' ahead of his time. He flees racism and homophobia in New York in the late 20's, is betrayed in Paris, but is then brought back into the ring by famous poet Jean Cocteau. (Based on a True Story)
Passover. Written and directed by Daniel Schachter and produced by Yanick Létourneau. A family reunion goes haywire over the course of a long, wine-soaked night, as dark secrets from the past come bubbling to the surface. (Dark Comedy)
A Prayer for the Dying. Directed by Dara Van Dusen and produced by John Baker. Set just after the Civil War, A Prayer for the Dying follows an American Dream turned nightmare when a Wisconsin town falls into the violence and chaos of a deadly epidemic as one man tries to save his people, town, and soul in the process. (Horror)
Requiem for a Robot. Written by Senad Halilbasic and Christoph Rainer, directed by Christoph Rainer, and produced by Diego Breit Lira. A dystopian fairytale about an alcoholic robot pariah that ventures out on a quest for identity, only to combust under the burden of his dreams. (Sci-Fi)
Run This Town. Written and directed by Ricky Tollman and produced by Randy Manis. A young journalist and a young political aide become entangled in a larger-than-life political scandal as they struggle to navigate adult life. (Drama)
Salon. Written by Mario Bellatin, Andrea Pallaoro, and Orlando Tirado; directed by Andrea Pallaoro; and produced by Eleonora Granata and Gina Resnick. Even the inhuman, with time, transforms into the human. (Drama)
Shaft 6. Written by Delon Bakker and Marc Bloom, directed by Dean Blumberg, produced by Delon Bakker. Sergeant Bo Mazibuko is set on a collision course with his rival, Detective Heinrich Theron, to solve a case that could tear their town apart. (Mystery/Crime Thriller)
The Surrogate. Written and directed by Jeremy Hersh and produced by Taylor Hess. The results of a prenatal genetic test complicate the relationship between a surrogate mother and the couple for whom she's carrying. (Drama)
Stupid Happy. Written by Jen Tullock and Hannah Pearl Utt, directed by Hannah Pearl Utt, and produced by James Brown and Mallory Schwartz. Sisters are forced to reevaluate their co-dependent relationship upon finding out their presumably deceased mother may be alive and starring on a soap opera 20 years after abandoning them. (Dark Comedy)
Swallow. Written and directed by Carlo Mirabella-Davis and produced by Mollye Asher. A newly pregnant housewife develops the compulsion to consume inedible objects and must elude her husband's controlling family to uncover the cause of her obsession. (Thriller)
Talking Book. Written and directed by Lara Shapiro and produced by Raz Cunningham and Lara Shapiro. 1976, Boston. The true story of how a divorced suburban housewife, an eccentric genius inventor and musician Stevie Wonder create an unlikely partnership in an attempt to save a revolutionary new technology from failure. (Drama)
Tender Age. Written by Dianne Taylor and produced by Tui Ruwhiu. Fourteen-year-old Ty gets his swimming coach (33) pregnant. She's sent to jail, and he pursues custody of his son against his single mother's objections. (Drama)
The Times. Written by Matthew Charof and Sebastian Rea, directed by Sebastian Rea, and produced by Courtney Baxter, Matthew Charof, and Sebastian Rea. Daniel, a talented teenage trumpet player from the Lower East Side projects in New York, is grieving the death of his father when he comes across a dead police officer and steals his hat and his gun. (Dramatic Thriller)
Togetherish. Written and directed by Nikole Beckwith and produced by Nikole Beckwith and Anthony Brandonisio. When a young loner is hired as the gestational surrogate for a single middle-aged man, the two navigate sudden awkward intimacy the best they can. Most of the time. (Comedy)
The Trojan. Candidate written and directed by Adina Istrate and produced by Giannina La Salvia. Grace, one of the world's first astronauts to embark on a private mission to Mars, struggles to come to terms with leaving Earth forever. (Drama)
Ursa Major. Written by Benjamin Crotty and James N. Kienitz Wilkins, directed by Benjamin Crotty, and produced by Judith Lou Lévy. The teenage son of a Texas rancher must choose between his conservative family and a lover who breaks all boundaries—an animated gay black bear. (Coming of Age)
Wannabe. Written and directed by Matthew Manson and produced by Toby Louie and John Ramos. A neurotic Jewish boy and a brash Caribbean girl struggle to stay friends during the Crown Heights Riots. (Based on a True Story)
We Strangers. Written and directed by Anu Valia and produced by Jeremy Reitz. As Mookie, a young motel cleaner, struggles to get an abortion in a small Kansas town, her closest relationships begin to crumble. (Drama)
A Winter Table. Written and directed by Derek Kimball and produced by Allen Baldwin and Jennifer Widor Smith. Compelled by the news of her estranged husband's stroke, renowned chef Elizabeth returns home to find an entity growing within the walls of their unfinished home. (Dramatic Thriller)
Yolo. Written and directed by Tal Granit and Sharon Maymon and produced by Osnat Handelsman Keren and Talia Kleinhendler. Three teenagers sell their kidneys to pay for cosmetic surgery and prom dresses. As a secret uncovers, they realize nothing is as it seems. (Drama)
Spotlight On Documentaries
Presenting 50 documentary features ranging from an early financing stage (i.e. early development/production) to those nearing completion (i.e. in postproduction or at the rough cut stage), this section includes emerging and established filmmakers in non-fiction.
The 5 Browns: Digging Through the Darkness. Directed by Ben Niles. Digging Through the Darkness follows the journey of The 5 Browns – from a triumphant musical career to the disclosure of a dark family secret.
8 Borders, 8 Days. Directed and produced by Amanda Bailly and written by Amanda Bailly and Joseph Singer. A fierce single mother of two from Syria decides risking their lives in a raft is safer than staying behind on land.
9 to 5 Project. Directed and produced by Julia Reichert and Steven Bognar. In the early 1970s, secretaries across America, fed up with low pay & disrespect, took to the streets and formed a movement, calling it 9 to 5.
About a Mountain. Directed by Lily Henderson and produced by Joey Carey and Keith Miller. Amidst lies and ideologies in Las Vegas, a highly contentious nuclear waste debate comes to a head, and a boy's sudden death leaves more questions than answers.
Allegiance (working title). Written, directed and produced by Greg Vander Veer. Up against all odds, two inexperienced producers attempt to create a hit Broadway musical out of George Takei's experiences in the WWII Japanese interment camps.
Amal. Directed by Mohamed Siam and produced by Mohamed Siam and Myriam Sassine. An angry teenager turns from a child into a young woman during an extraordinary period of upheaval and violence in a shifting, post-revolution Egypt.
The Best Thing Going (working title). Written, produced, and directed by Julia Reichert and Steven Bognar. New life roars into an Ohio rust-belt town when a Chinese billionaire buys a huge abandoned GM plant and sets up manufacturing again.
Beyond The End of the World. Directed by Anne Barliant and produced by Srdjan Sarenac. Celebrities, snipers, smuggling and courage—Sarajevo's first film festival happened in the midst of Europe's longest modern siege. Today, the city's artists still struggle with the war's aftermath.
Billy. Written and directed by Lindsey Dryden and produced by Lindsey Dryden, John MacFarlane, Sarah Spring, and Selin Murat. Billy is a queer music mystery: a hybrid fiction-documentary about a jazz musician who led an incredible life as a gender outlaw.
Black Mother. Directed by Khalik Allah and produced by Julia Nottingham. Through the people and stories of Jamaica, Black Mother is a spiritual odyssey into the past of a country whose history has been largely overlooked.
Bronx Gothic. Directed and produced by Andrew Rossi and written by Okwui Okpokwasili. Two girls discover themselves in the Bronx of the 1980's in writer/performer Okwui Okpokwasili's solo show, Bronx Gothic.
Bullet Catcher. Directed by Lesya Kalynska and Ruslan Batytskyi, written by Lesya Kalynska, and produced by Lesya Kalynska, Ruslan Batytskyi, and TJ Collins. Two protesters fall in love during the Ukrainian Revolution in 2013. But they soon find themselves thrust into a much darker conflict: Russia's military invasion.
Burden of Proof. Directed by Cynthia Hill and produced by Cynthia Hill and Christine Delp. Trauma runs deep. Closure doesn't come easy.
By a Thread. Directed by Rina Castelnuovo and Tamir Elterman and produced by Hilla Medalia. The story of Muhi, a Palestinian child from Gaza, ­who has been living confined to an Israeli hospital since birth due to a rare illness.
The Circle: Stories of Murder and Justice. Directed and produced by Julie Mallozzi. A mother forgives her son's murderer and leads others to restorative justice.
Councilwoman. Directed by Margo Guernsey and produced by Margo Guernsey and Patricia Benabe. A Dominican housekeeper in a Providence hotel wins a seat in City Council, taking her advocacy for low-income workers from the margins to city politics.
Disruption. Written and directed by Sam Russell, produced by Sam Russell and JD Marlow, and executive produced by Rachel Dretzin. American workers struggle to adjust to a changing economic landscape. A look at who is being left behind in this era of disruption.
The Feeling of Being Watched. Written and directed by Assia Boundaoui and produced by Assia Boundaoui, Din Clarke, and Alex Bushe. A filmmaker goes on a personal journey to uncover the truth about secret government surveillance in her Arab-American neighborhood.
Fire on the Hill. Directed by Brett Fallentine and produced by Jenna Cedicci. Fire on the Hill is the story of the Black Cowboys on the edge of Compton, California, and their fight to preserve their culture by resurrecting a horse stable that was mysteriously burnt to the ground.
Ghosts of the République. Directed and produced by Jonathon Narducci and executive produced by Jennifer Tocquigny. Ghosts of the République follows a newlywed gay couple that breaks French law and travels to the USA to start their own family via international surrogacy.
Hard Hatted Woman. Directed and produced by Lorien Barlow and executive produced by Abigail Disney, Gini Reticker, and Deborah Kampmeier. The first feature documentary film about women breaking down gender barriers in blue-collar construction trades.
Holy Family (working title). Directed by Julia Meltzer and produced by Mustafa Zeno. In 2012 Dalya and her mother Rudayna fled Aleppo for Los Angeles. Can they hold onto their Islamic traditions in a country that doesn't embrace them?
How to Rob Banks for Dummies. Directed by Maxim Pozdorovkin; written by Maxim Pozdorovkin, Joe Gibbons and Joe Bender; and produced by Jenny Lim. After several bank robberies carried out in the name of art (and money), video artist and former MIT professor Joseph Gibbons leaves prison, re-enters the art world, and tries to go straight for the very first time.
Human Conditions. Directed and produced by Anna Moot-Levin and Laura Green. Human Conditions follows today's "country doctors" as they fight opioid addiction and life-threatening illness in a world that looks nothing like bucolic small-town America.
I Am Another You. Directed and produced by Nanfu Wang. A Chinese filmmaker who lived most of her life in a repressive society decides to follow a 26-year-old traveler with her camera as he rejects a comfortable life and a loving family to find freedom on the streets in America.

Imitation of Choice. Directed by Stephanie Wang-Breal, produced by Carrie Weprin, and executive produced by Ann Derry and Jean Tsien. Imitation of Choice (working title) examines sex work, prostitution and human trafficking through the lens of New York State's criminal justice system.
In the Air. Directed by John Fiege, written by Ebony Stewart, and produced by John Fiege and Christopher Lucas. In the Air is a nonfiction cine-poem in which Gulf Coast poets, dancers, and artists dream a new world beyond the age of ecological catastrophe.
The Industrial Musicals Movie. Directed by Dava Whisenant; produced by Dava Whisenant, Susan Littenberg, and Amanda Spain; and executive produced by David Letterman. This is the story of one of Capitalism's strangest creations and the comedy writer obsessed with rescuing this hidden world from obscurity.
The Interpreter. Directed by Sofian Khan and Andrés Caballero and produced by Sofian Khan, Andrés Caballero, Mark Steele, and Simon Taufique. An American soldier and an Iraqi interpreter who forged a unique bond of brotherhood face a difficult question: what happens after the US forces leave?
The Invisible City (Kakuma). Directed by Lieven Corthouts and produced by Emmy Oost. How to build a home in a place called nowhere?
King Bibi. Written and directed by Dan Shadur and produced by Liran Atzmor and Dan Shadur. The rise to power of Benjamin Netanyahu, as told through four decades of public appearances. 
Lai Lai (working title). Directed by Laura Nix and produced by Laura Nix and Leo Chiang. Paul and Millie Cao decide to enter a ballroom dance competition at the age of 65, despite the misgivings of their traditional Chinese family.
Laila at the Bridge. Directed by Gulistan Mirzaei and Elissa Sylvia Mirzaei, produced by Gulistan Mirzaei, Elissa Sylvia Mirzaei, and Ina Fichman, and executive produced by Ina Fichman. Laila at the Bridge is the story of an Afghan woman working against all odds to save heroin addicts in Kabul. A story of hope that illuminates the unseen costs of war.
My Country, No More. Directed and produced by Rita Baghdadi and Jeremiah Hammerling. Generations of family farming tradition go up in flames as the North Dakota oil boom leaves human memory, culture, and identity scorched in its wake.
My Interiority. Directed by Jason DaSilva and produced by Jason DaSilva, Karin Hayes, and Leigh DaSilva. My Interiority is a participatory documentary as I come to terms with living with a severe disability. With only the ability to use my neck and above, I discover new ways to succeed as a filmmaker.
Nothin' No Better. Directed by Ben Powell and Bo Powell, written by Colin Healey, and produced by Dave Schachter and Colin Healey. Come meet this tough old Delta town, where the scars of slavery run deep. Some make it here, most don't–that's the way it's always been.
Over The Limit. Directed by Marta Prus and produced and executive produced by Maciej Kubicki. A film about a top Russian rhythmic gymnast on her way to win gold during the 2016 Olympics. What would you sacrifice to fulfill a dream?
Rescue Breath (working title). Directed and produced by Elaine McMillion Sheldon and Kerrin Sheldon. When his son holds up a bank while high on heroin, a successful doctor is forced out of retirement to battle the opioid epidemic that has swept across the nation.
Saul & Ruby: Life is a Cabaret. Directed and produced by Tod Lending and Bhagyashree RaoRane and executive produced by Tod Lending. Saul (90) and Ruby (86), both Holocaust survivors with an insatiable lust for life, have formed a band to tour the world and spread their message of world peace.
Shadowman. Written, directed, and produced by Oren Jacoby. The chaotic life of notorious downtown N.Y.C. painter and street art pioneer, Richard Hambleton, his improbable comeback, and his tragic struggle with heroin addiction.
Silent Forests. Directed and produced by Mariah Wilson. Silent Forests takes audiences into the heart of Africa's Congo Basin to meet the men and women trying to save the forest elephant from extinction.
Sons and Daughters of the Incarcerated. Directed by Denali Tiller, produced by Denali Tiller and Rebecca Stern, and executive produced by Andrew Freiband. Sons and Daughters of the Incarcerated intimately explores the lives of four American children–Tre, Maison, Giana, and Dasan–as they navigate the vulnerability and complexity of a childhood complicated by having a parent in prison.
Sweetheart Deal. Directed by Elisa Levine and Gabriel Miller, produced by Peggy Case, and executive produced by Andrew He rwitz and Peggy Rajski. Three women struggling with heroin addiction find solace, care, and support in the form of one man.
Terrence McNally: Every Act of Life. Written and directed by Jeff Kaufman and produced by Jeff Kaufman and Marcia Ross. Tony-winning playwright Terrence McNally's groundbreaking life in and out of the theater: passion, protest, addiction, recovery, heartbreak, true love–and Broadway's next big musical.
United Skates. Directed by Dyana Winkler and Tina Brown; produced by Dyana Winkler, Tina Brown, Laurens Grant, and Katharine Garrison; and executive produced by Daniel Chalfen. Following an underground subculture growing inside America's last standing roller rinks, Reggie–a skater and father of four–battles, in a racially charged environment, to save his culture before it disappears.
Untitled Malheur Documentary ("Malheur"). Directed by David Byars and produced by David Byars, Morgan Spurlock, Jeremy Chilnick, and David Holbrooke. Bitter antagonism between militia and the government has boiled over into rebellion and bloodshed. Malheur follows this insurrection and the elements that made it possible.
The Wakaliwood Project (working title). Written and directed by Cathryne Czubek and Hugo Perez and produced by Cathryne Czubek, Hugo Perez, Philip Sanchez, and Gigi Dement. "Africa's Tarantino" Isaac Nabwana cranks up the action in Wakaliwood, the Hollywood of Uganda's slums. Now everything he's built is endangered by his own success.
What She Said: The Art of Pauline Kael written and directed by Rob Garver and produced by Rob Garver and Rich Remsberg. An outsider, film critic Pauline Kael battled to make her mark–fueled by brilliance, unshakeable self-confidence, a complicated past, and a love of movies.
A Woman's Work. Directed by Yu Gu, written by Elizabeth Ai, and produced by Yu Gu and Elizaeth Ai. Football and feminism collide in this feature documentary that follows three former NFL cheerleaders and their class-action lawsuits brought against their teams.
XY Chelsea. Directed by Tim Hawkins and produced by Julia Nottingham. The exclusive and inside story on former military intelligence analyst, transwoman, and whistleblower Chelsea Manning, currently preparing to fight her 35-year prison sentence.
 
Documentary Labs
306 Hollywood. Directed and produced by Elan Bogarin and Jonathan Bogarin and written by Elan Bogarin, Jonathan Bogarin, and Nyneve Laura Minnear. Our grandmother's death triggers an epic, humorous, and surreal excavation of her New Jersey house in this magical realist documentary.
93Queen. Directed by Paula Eiselt; produced by Paula Eiselt, Heidi Reinberg, and Adam Bolt; and executive produced by Marco Williams. 93Queen is a film about women's empowerment in Hasidic Brooklyn–a neighborhood where you'd least expect to find it.
Curandera. Directed and produced by Ethan Goldwater. Yolanda found a new path with plant and spirit medicine, escaping Riverside and her former life as a drug addict for the Bay Area.
For the Birds. Directed by Richard Miron; produced by Richard Miron, Holly Meehl, and Jeffrey Star; and executive produced by Cindy Meehl. A woman's love for her pet ducks and chickens—all 200 of them—begins to threaten her marriage and draw attention from local animal rescuers.
Gautam Buddha. Directed and produced by Shayok Mukhopadhyay. They are Indian traveling actors who play women. They are rural gay men. Gautam is closeted, Buddha is out. Per Section 377, both are criminals.
Idiom; Hale County This Morning, This Evening. Written, directed, and produced by RaMell Ross. Idiom presents the lives of two young men living in the historic American south. Real and fictional time pass in an ode to Hale County, Alabama.
Jaddoland. Directed by Nadia Shihab and produced by Talal Al-Muhanna. Is it possible to make a home somewhere you feel out of place?
Sage Country. Written and directed by Yuri Chicovsky and produced by Yuri Chicovsky and Lauren Blair. On the brink of losing the family ranch, sheep rancher Albert Villard must choose between clinging to a crumbling paradise or reimagining his life's dream.
Swim Team. Written and directed by Lara Stolman and produced by Lara Stolman, Shanna Belott, and Ann Collins. Three autistic boys coming of age struggle with limited support and services but find hope for their futures through a competitive swim team.
Narrative Labs
Alaska is a Drag. Written and directed by Shaz Bennett and produced by Diane Becker, Shaz Bennett, Jean-Pierre Caner, and Melanie Miller. An aspiring superstar's diva-fabulous dreams are hard fought working at a fish cannery in Alaska. (Dark Comedy)
A Bad Idea Gone Wrong. Written and directed by Jason Headley and produced by Jonathan Duffy, Red Sanders, and Kelly Williams. Two would-be thieves have to break out of the house they just broke into when they accidentally arm the alarm system. (Comedy)
Cold November. Written and directed by Karl Jacob and produced by Jessica Bergren and Karl Jacob. A Midwestern matriarchy guides 12-year-old Florence through the rite of passage of her first deer hunt. (Coming of Age)
Dayveon. Written by Amman Abbasi and Steven Reneau, directed by Amman Abbasi, and produced by Steven Reneau. A young boy comes to terms with his brother's death while navigating the joys and dangers of gang life in rural Arkansas. (Drama)
Heartlock. Written by Chris Cummings and Jon Kauffman, directed by Jon Kauffman, produced by Veronica Nickel, and executive produced by Chris Cummings and Darlene Winter. A convict determined to escape begins manipulating a female guard, but when they form a genuine bond, he's forced to choose between love and freedom. (Drama)
Julia Blue. Written and directed by Roxy Toporowych and produced by Nilou Safinya. Ukraine, 2016. University student Julia dreams of an education abroad, but her future plans are disrupted after falling for a soldier from Ukraine's front lines. (Drama)
The Missing Sun. Written and directed by Brennan Vanceand produced by James Christenson and Brennan Vance. After a solar flare powers down her remote community, Alma discovers her husband Terry comatose. Pursuing a series of bizarre clues, she soon believes Terry is astral traveling to reunite with his deceased ex-wife. (Drama)
Poor Jane. Written and directed by Katie Orr and produced by Alex Orr and David Swinburne. A housewife's comfortable life unravels when she suddenly stops loving her husband. (Drama)
Solace. Written, directed, and produced by Tchaiko Omawale and executive produced by Chelsea Peretti. Sole, orphaned at 17, unwillingly lives with her grandmother, numbing herself with food until her forbidden friendship with teenage neighbors forces her to confront pain. (Coming of Age)
Untitled Hasidic Film. Written by Joshua Z Weinstein, Alex Lipschultz, and Musa Syeed; directed by Joshua Z Weinstein; and produced by Yoni Brook, Traci Carlson, Danelle Eliav, Alex Lipschultz, and Joshua Z Weinstein. Given unprecedented access to New York's Orthodox Jewish community, the film is a story of faith and fatherhood – performed entirely in Yiddish. (Drama)