Back to selection
Five Questions for Lady Macbeth Director William Oldroyd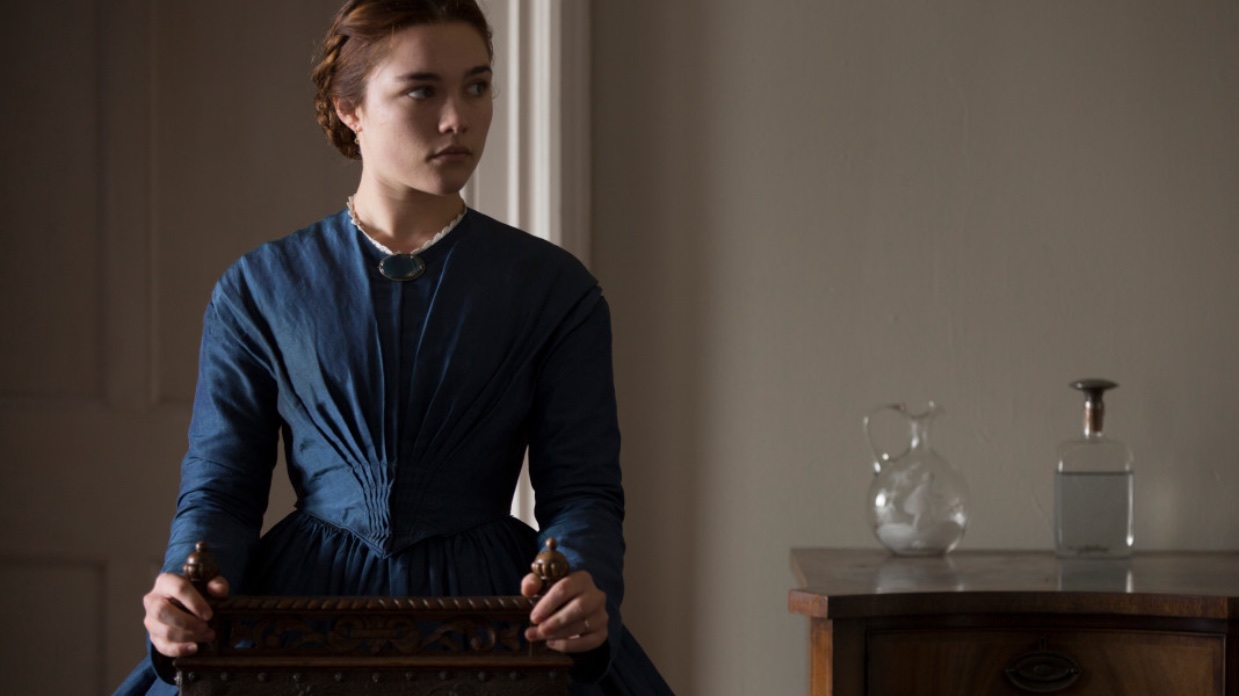 With William Oldroyd's Lady Macbeth now in U.S. theaters, we're resposting this interview that originally appeared during the Toronto Film Festival.
Heading into its world premiere today in the auteur-centric Platform section at the Toronto International Film Festival with considerable buzz is the feature debut of acclaimed theater director William Oldroyd, Lady Macbeth. Adapted by the young British playwright Alice Birch from Nikolai Leskov's 1865 novel, Lady Macbeth of the Mtsensk District, a work compared in its day to another work of literature with a strong female protagonist, Gustav Flaubert's Madame Bovary, published just a year later. A Director in Residence at the Young Vic Theater in London, Oldroyd was known for his direction of classics like Ibsen's Ghosts and then, later international productions of Sartre, Beckett and Shakespeare. His short film, Best, won the Sundance London Short Film Competition, and the period Lady Macbeth was produced under the U.K.'s microbudget iFeatures program. Below, Oldroyd talks about making a 19th century period film for not much money, the differences between film directing and theater directing, and pulling back on melodrama.
Filmmaker: Let's start by talking about your work in theater and your path towards this first feature. What aspects of your style or creative approach have you strived to retain from your work in theater, and what aspects of your style, or way of working — whether that's with actors, or with story — have changed? And what role did your short film, Best, play in leading you to the way you approached Lady Macbeth.
Oldroyd: When preparing to direct Lady Macbeth it was important for me to continue to put the actors and script at the center of the film. As a theater director I approach each project with respect for the writer and the script — it is quite common for the writer to be present throughout the rehearsal period and my main job is to help the actors to understand how best to realise the intentions of the writer. Even though the "authorship" of a film is rebalanced in favor of the director I thought it would be foolish to abandon this practise when I had a script as good as the the one Alice Birch had written for Lady Macbeth. I had also asked for ten days of rehearsal before we started shooting which enabled me to give the actors as much information as possible before the shoot started. This allowed us to shoot faster on the day because we had already established the main objectives for each character and I could let them get on with it while I worked out where to put the camera. Collaboration is also a very important element of my work in theater and I'm glad that I was able to fully collaborate in the same way with everyone on this film.
My short film Best was useful preparation for Lady Macbeth as it helped me to realise by trial and error that film is a visual medium. I treated it as an exercise in economic storytelling. Once I had shot Alice's script as she'd written it I started a process of refining and stripping back in the edit. The script was quite lean in the first place but during the edit we were able to lose lines of dialogue if a look told the story. I would have been more nervous of this revision in theater but found it quite empowering in Lady Macbeth.
Filmmaker: How did Lady Macbeth become your first feature? When did you discover Leskov's novel, and what made it a story that resonated for you in the present day?
Oldroyd: Alice and I have the same agent (Giles Smart at United Agents) and he sent me a few scripts to read when I joined the agency. I immediately loved Alice's writing and at our first meeting she gave me a copy of Lady Macbeth of the Mtsenk District by Nikolai Leskov — a mid-nineteenth century novella set in Russia. I knew similar literature of the period which focused on strong female protagonists (I had already directed Ghosts, by Ibsen) but what made it stand out was that unlike other heroines of that period she was neither passive nor suicidal but rather proactive and audacious. It was so refreshing and "modern" to find a female lead character who kicked back against the stifling patriarchy rather than suffering in silence.
Filmmaker: Leskov's novel has been adapted before, both as an opera by Shostakovtch and a film by Andrzej Wajda. Did you look at, or research, previous adaptations, and did these prior works affect in any way your approach towards making this film?
Oldroyd: I knew of the opera but had never seen it — in fact all I knew about about it was that Stalin had banned it when it was first produced because he found the character of Katarina to be too outrageous. Surely a good reason to do it! I hadn't seen the film and didn't know until quite late that one had been made. During the preparation for our film I was quite mindful of the "melodramatic" nature of the novella and subsequent interpretations. I wanted to make sure that we avoided an overtly theatrical interpretation especially as Alice and I were both coming from theater and making our first film.
Filmmaker: Your film was financed through Creative England's iFeatures low-budget initiative. Did you specifically develop Lady Macbeth for this scheme, or was it a project you had to adapt to fit the budgetary restrictions? And how did you approach making a period film within the production restrictions you had?
Oldroyd: I knew of iFeatures through Sundance London where I'd attended a Creative England iFeatures talk. They were asking for bold projects, and I thought what could be bolder than pitching to make a British period drama for less than half a million pounds. I had seen plenty of low-budget British films made through similar initiatives, and they all seemed to be contemporary and urban. I wanted to try and understand why a rural period drama couldn't be made on a low budget if we stripped away all superfluous elements and focused on character and story. There is definitely a big-budget version of this film, but I don't honestly think that it would be any better. We actually ended up making the restrictions of the budget a virtue, focusing on relationships between a few people, paring back the design to find something simple and austere and giving each character only a couple of costumes which felt in keeping with their lifestyle.
Filmmaker: Talk about the character of Katherine and your work with actress Florence Pugh. How did you work with her towards a modern realization of this character?
Oldroyd: We knew that Katherine was a cracking role and we needed to find the best actor to play her. Luckily our first choice, Florence, said yes straight away. Through auditions and rehearsal it was clear that Florence's natural instinct was to come to the defence of Katherine against all the abuse and injustices she suffers. This could be considered a 'modern' reaction and what we had to do was to try and constrain those impulses in a nineteenth century code of behaviour. Ultimately this restriction produced a powerful and dynamic tension which became the engine of the film.