A.G. Rojas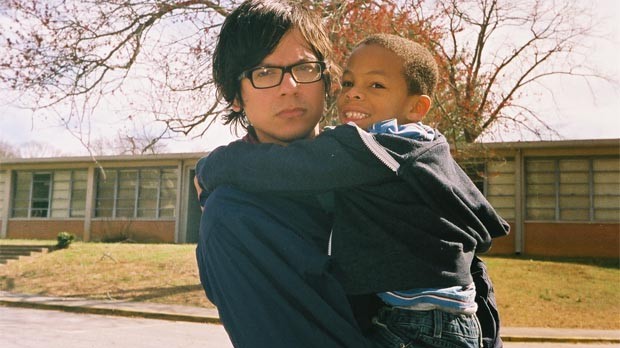 A.G. Rojas
A.G. Rojas has more energy and ideas than he can fit in his music videos. The rising star is increasingly sought after for his bold, story-driven clips, but sometimes he doesn't get the gigs. "The music video and commercial business is all about how you handle rejection," he says. For Rojas, that has meant picking up a camera anyway and making something else. For example: "I'd lose a job, have nothing to do for a few weeks and find a kid in Venice who will take me whatever weird places. And then I'd do an interview with him at the end. Those are just to keep me going."
These short portraits of kid skaters can be found on Tumblr, while another of Rojas's music video cast-offs, Crown, is making its way across the festival circuit. The beautifully shot, dreamily disturbing film is a bizarre story of urban youth who run a drug den for hooked white businessmen. As for the drug, well, let's just say the film is heavily influenced by not just hero Terrence Malick, but early Cronenberg too. "It was supposed to be a video for Odd Future," Rojas explains, "with Tyler the Creator giving birth to one of his friends." When the treatment was rejected, Rojas gathered private funding and spent $10,000 of it on a creature that took four months to build.
If you haven't seen these films, well, it's more likely you've seen two of Rojas's higher profile music videos this year. There's "Sixteen Saltines," a Tennessee-shot Lord of the Flies for Jack White, and then the 10-minute "Hey Jane" for Spiritualized in which the band does not even appear. Indeed, the Spiritualized clip is a button-pushing short film in its own right, a transfixing and violent drama about a transsexual stripper/prostitute, her humiliated john and the young son she works to take care of.
Rojas was born in Barcelona but was brought up in his current hometown of L.A. He graduated high school at 15 and attended Art Center College of Design in Pasadena where he started a bachelor's degree in film production. He soon dropped out, though, to concentrate on making films with his friends. As both a visual artist and musician, music videos seemed a natural fit. He became the in-house art director at Caviar, and moved into directing with clips like "Earl," a queasy house party of teeth-pulling and body transformation, shot through a fish-eye lens and featuring Odd Future's Earl Sweatshirt.
Amid a sea of overproduced performance clips, the narrative ambitions of Rojas's videos stand out. But, he says, they're just a pathway to feature directing. "The thing about music videos is that you're not going to make money off of them. So I want to make videos that will reflect the films I want to make. I hone my aesthetic, demand a certain amount of creative control and spend a month on them." As for what that first feature is, Rojas isn't sure yet, but he doesn't think he'll find it through agency submissions. "I want my transition to features to be an organic one," he says. "I want my first film to be really personal, to come from me."
Contact: www.whatupag.com
– Scott Macaulay