Omar Mullick and Bassam Tariq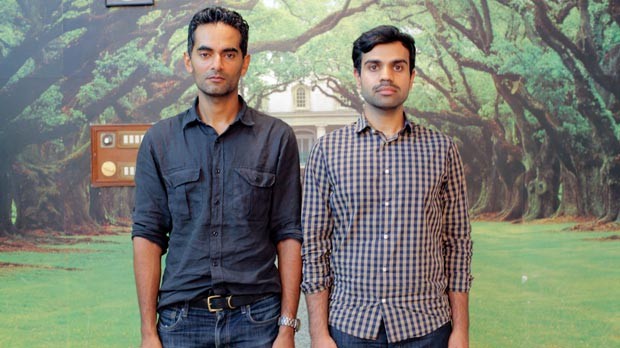 Omar Mullick and Bassam Tariq
Judging from the lyrical, patient, deeply sensitive depiction of young orphans and runaways in These Birds Walk, it may not be immediately apparent that Omar Mullick and Bassam Tariq, the men behind the film that recently enjoyed a work-in-progress screening at the 2012 True/False Film Festival, are filmmakers of the intrepid variety: globe-trotting adventurers whose work blossoms in the face of rigorous challenge.
The two met through mutual friend Musa Syeed (director of 2012 Sundance selection Valley of Saints ) and "got on like a house on fire," according to Mullick, a documentary photographer whose work for gallery exhibition and magazines like National Geographic and Foreign Policy has taken him around the world. Tariq, who works in advertising between artistic endeavors, is no stranger to collaborations, including the recent 30 Mosques in 30 Days project, which ambitiously collected stories and short films from 30 American mosques over the course of the Islamic holy month of Ramadan.
Mullick and Tariq initially wanted to profile in a short film Abdul Sattar Edhi, founder of Pakistan's Edhi Foundation, which does everything from providing burial services to sheltering victims of domestic abuse. "I remember Bassam bringing up the idea after he cooked dinner one night, and with my belly full I agreed to everything," Mullick reminisced. While delving into the life of the humanitarian, however, they found that the story of the street smart but vulnerable boys who reside at the foundation warranted a more focused feature.
The result is a thoughtful portrait of these elementary school-age boys and the layered community of parents, ambulance drivers and aid workers that surrounds them. It's a story tied to its Karachi backdrop that's also a universal meditation on the precarious beauty of boyhood. "There's this schoolboy-ish upstart in me who wants people to watch a film set in Pakistan the way they would any film about homeless kids," Mullick explains, "and not reduce these people to political or social symbols simply because they live in Pakistan."
In the three years spent visiting the clinic, the two have grown close to the boys in different ways, building an intimacy palpable in the film. Mullick, father of a young son himself, says, "There's this idea that when you document you try to be impartial, and you don't get too close…but being a father, seeing some of these kids, I had an urge to drown them in as much love and affection as I could give them, because God knows where they're going to get it next." Tariq, on the other hand says he was "…a bit rougher because I saw them as younger brothers. I still don't understand [Omar's tenderness], but I respect it."
As artists, Mullick and Tariq were drawn together by, as Tariq describes it, a shared desire to "push storytelling in innovative ways," and their friendship has deepened as a result of their commitment to the film. And just as they developed different but equally important kinds of relationships with the boys of These Birds Walk, both filmmakers feel that their differing strengths were essential to creating this film. They plan on collaborating again in future. As Tariq explains, "I need someone who I feel I can challenge, and he can challenge me, and we'll both be better. I think that's what drives us both."
Contact: http://bassamtariq.net, http://www.omarmullick.com
– Farihah Zaman
Photo By: Omar Mullick
Links
http://bassamtariq.net/
http://www.omarmullick.com/