Georden West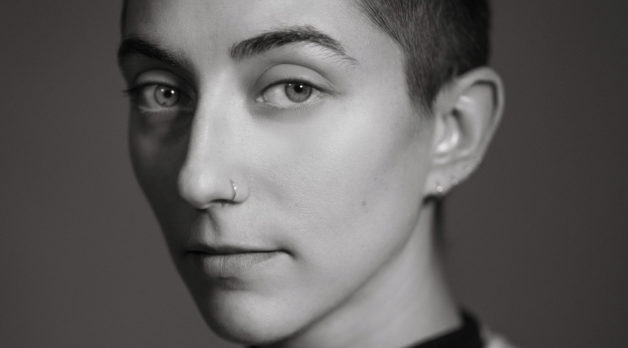 Georden West

The spirit of Boston's oldest gay bar, the now-shuttered Playland, is summoned, as though via seance, in the debut feature of artist and filmmaker Georden West. In their ambitious, nearly uncategorizable Playland, now in post-production, West creates a series of uncanny tableaux and interactions in precise 4:3 compositions—trancelike moments among the bar's cooks, waiters and bartenders as well as drag performers—that slide across decades, from the late 1930s to the mid-'90s, building narrative along the way. Bits of archival footage of the bar and its surrounding Combat Zone neighborhood are woven throughout, and the film's vintage soundtrack would thrill the most avid musical hauntologist. There's a bit of an Overlook Hotel bar vibe, even as West's work recalls David Lynch and acknowledged inspirations such as Derek Jarman and Jack Smith.
That Playland feels as much dreamscape as historical location is apt for a film that is essentially about "archival erasure," says West. "There are only a few interior and exterior photographs of Playland, so we had such ephemeral, fleeting means to understand its lineage. That means we had to innovate." Opera stage designer Leslie Travers worked on the bar's design, which, as built on a stage, West says "is more about memory space and queer fantasy than [the bar's original] fabrication. Production designer Kristen Dempsey did fabulous work to give it an almost set-like feel. There's an uncanny quality to it, an ambiguity, that was important to us." That the Playland set remains largely the same even as the decades skip is an expression, says West, of queer time, in which histories resist and reorganize outside of capitalist temporalities. 
The feature Playland emerged from research West did at Boston's LGBTQ archive, The History Project. "All my films focus on queerness," they say, "but I wanted this film to have a really clear location identity. I kept stumbling across these wonderful interviews about Playland and learned that it would've been Boston's oldest gay bar. Downtown Boston used to be home to this variety of fringe subcultures. It resembled Time Square before it was decimated by governmental efforts around urban renewal. You never would know that there was once a community of what the city considered 'undesirables' haunting that downtown district. I was quite fascinated and wanted to tell its story from the perspective of people who dedicated their lives to the space, not transients going in and then going home." 
Raised in Monument, Colorado, West studied visual media art at Emerson University's graduate school. While at Emerson, they interned for Nick Knight's fashion film project Showstudio, and their experience there led to their 2019 Student Academy Award–winning short, Patron Saint, "a celebration of the Divine Queer" featuring queer deities clad in the designs of Jamall Osterholm. In 2020, they connected with Artless Media producer Russell Sheaffer, who had produced Josephine Decker's Thou Wast Mild and Lovely, while financing has come from grants, such as the LEF Foundation Moving Image Fund and the Frameline Completion Fund, as well as Stars Collective, the talent incubator created out of Crazy Rich Asians financier Starlight Media, and Artless Media. 
The evocation of loss—a culture's traces and ghosts—conveyed by Playland is very much a contemporary issue, West says, pointing to the disappearance of gay bars across the United States. "It's a global endemic," they say, referring to the incalculable loss resulting from the demise of brick-and-mortar spaces. But isn't this concurrent with societal shifts and the dominance of virtual spaces? "I think that's a misconception," West replies. "It's not that people are more online now, it's about how much a liquor license costs in Boston. When you're talking about $250,000, that's not an accessible way for small businesses to start. We need to be talking about the history of blue laws, about the histories of oppression, about skyrocketing rents. When we talk about the emergence of technologies with regards to the social interfacing of queer people, Grindr is not killing the gay bar. It's that government has a very heavy historical hand in killing the gay bar. There's a sociopolitical dimension to it that I think we forget."—SM/photo by Colton West