Jomo Fray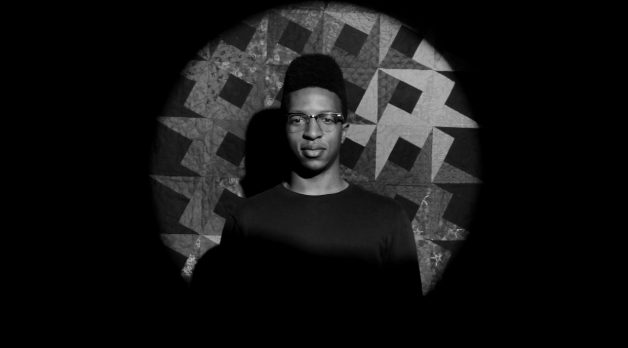 Jomo Fray

"I want to shoot the way the director dreams," says New York–based director of photography Jomo Fray during the two-week gap between his first two feature shoots. He's just come off Tayarisha Poe's Philadelphia-set girl gang drama Selah and the Spades and is moving right to Danielle Lessovitz's Scorsese-produced Port Authority–a quick one-two after a stretch lensing some of the most visually striking shorts around, including Carey Williams's Emergency (for which he won a Sundance Special Jury Award this year) and, by fellow NYU Tisch filmmakers Marian Mathias and Haley Anderson, Give Up the Ghost and Get Out Fast, respectively.
"It's really important to me to create a look and visual language that is hyperspecific to a film–to create a bespoke image for the director," Fray continues. "My job is to create visuals that match their world and no other world."
Every director–and every shoot–is different, though, so Fray has worked out methods for achieving this kind of deep-brain mind meld that range from a preproduction sentence-by-sentence script dissection to, for jobs with less prep, the most economical verbal and image-referencing shorthand. For Selah, Fray says he and Poe worked out a concept of "savage formalism" that was influenced by both Rihanna's Anti album and, unlikely for a film set in a classic New England prep school, Brutalist architecture. "Brutalism represented a utopian dream out of WWII," explains Fray, "a younger generation of artists trying to rebuild their cities. Brutalism is dense, big, sharp and about angles. The use of concrete in a lot of these buildings seems savage–almost as if these buildings are monuments of oppressive feeling. There's a cool duality there, and Selah and the Spades has that duality–it's about kids who are having fun in high school, but the underbelly is a meditation on power and what it takes to hold power." The Brutalist influence specifically manifests itself, for example, in a shot with two characters that might have a lot of headroom or a shot in which negative space traps a character in a corner.
For other projects, Fray will propose a manifesto (for Get Out Fast, one rule was, "Make every shot a moment the character wouldn't want everyone in the world to see"), or he'll tell a director, "Have you thought about Buddhist practices in relation to your script or using color theory as a way to advance this relationship?"
Fray says he's wanted to be a cinematographer since he was seven. Early inspirations were 1970s and '80s blockbusters like Star Wars, Indiana Jones, and Close Encounters of the Third Kind. "The craft in those films is so heavy," Fray says. "I love the way they structure scenes and build emotions." A formative later influence, which he's thinking about in connection with Port Authority: psychoanalyst and anti-colonial theorist Frantz Fanon's 1952 book describing the day-to-day "psychosis of racism," Black Skin, White Masks.
Fray concludes, "We are taught in film schools to 'show, not tell.' But now, I'm most interested in a cinema that doesn't just show but shows us how to feel. I'm interested in whose perspective it is, and I want to be in their body, in their blood." — SM
→ Commercials: Kristen Tolle-Billings (kristen@wp-a.com)
Narrative: Liz Williamson (liz@wp-a.com)