Back to selection
Chicago Newcity Names the 2016 Film 50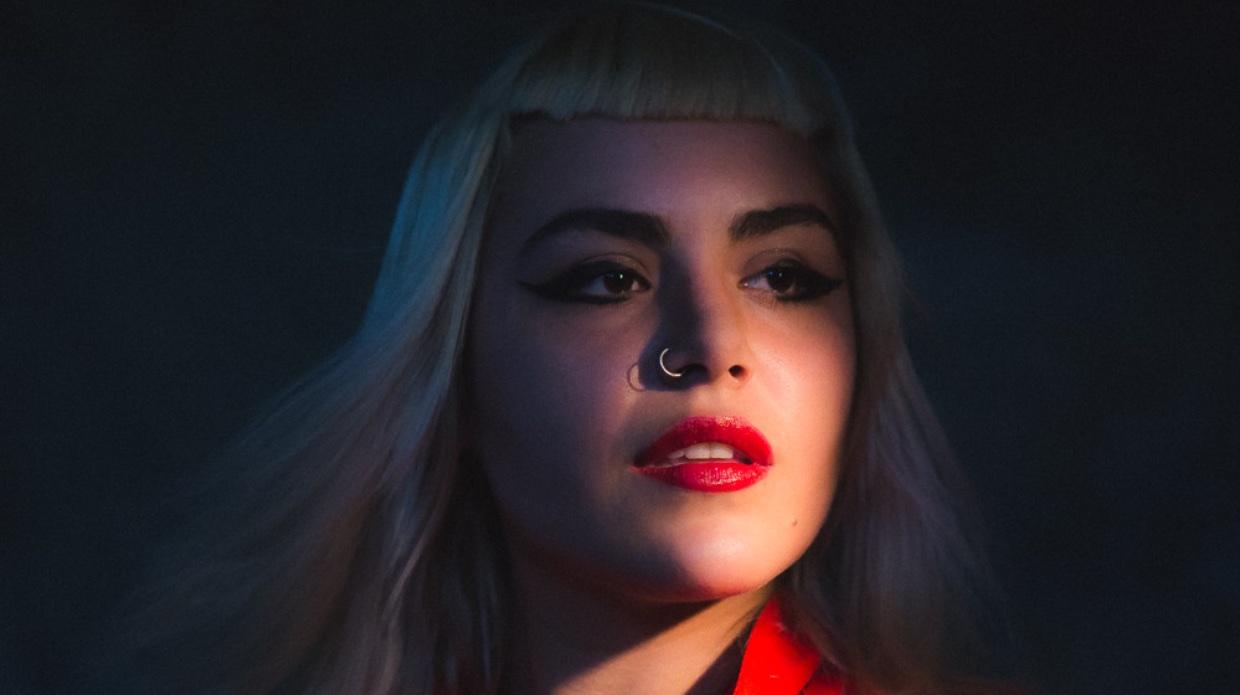 Emily Esperanza. (Photo: Joe Mazza/Brave Lux0
I'm a couple of weeks late posting about the latest edition of the Chicago Newcity Film 50 because, well, it's a dense read — think Filmmaker's 25 New Faces times two, made all the more impressive because one person, Ray Pride (also a Filmmaker Contributing Editor) pens all the profiles. A list of 50 people who comprise a composite snapshot of the Windy City's community of media creators (this year, Pride's preamble states, the list devoted itself to artists as opposed to producers and programmers), the Chicago Film 50 is both an insightful read and a great resource.
Writes Pride, "We recognize the importance of both fresh blood and established hands, those with the laser focus of hard-won experience and long-lived memory. It's essential to highlight bold figures who make work year after year, work that surprises or sustains, as well as supernovas who startle suddenly with vision or verbosity or vivid visuals or vital activism, and of course, those fresh-faced but hardly callow, protean people who you can't not watch as they invest themselves in capturing their moment and our moments in this toddlin' town today."
I wish every city had something like this.
What's most impressive about the list is its career diversity. Like our 25, the list is notable for the varied professional paths it suggests. The list starts with three of the city's stars, Dick Wolf, Joe Swanberg and Steve James, all of whom suggest radically different practices. Further down you'll find experimentalists Deborah Stratman and Jennifer Reeder; recent Filmmaker contributor Stephen Cone and subject Gabe Klinger; transgender siblings and intellectual blockbuster creators Lana and Lilly Wachowski; video essayist Kevin B. Lee; new to me Scrappers Film Group; 25 New Faces Anahita Ghazvinizadeh, Cauleen Smith and Jack Dunphy; and darkly unclassifiable animator (and old high school friend) Jim Trainor.
But, for me, it all comes back to discovery, so the Film 50 is essential as it reveals for the first time folks like Emily Esperanza, pictured above. In Pride's profile, she says she's "interested in soundscapes, the tension suspended between extremes, nostalgic sensibilities, themes of exile and displacement, the subtleties of eroticism, guerrilla approaches and lo-fi/discarded aesthetics." After being "tired of paying festival submission fees," she took her own work on the road this past summer and, working as a curator, she is developing a series intended to push aesthetic boundaries. From her interview:
"On the programming front, I am about to launch the 'Wretched Nobles Filmmakers Fund,' a modest grant for Chicago-based makers to create a short work that will premiere through the screening series of the same name. When I started this series four years ago, I was deeply frustrated by the work I was seeing presented in the independent/experimental film/video circuits—work was being heralded as 'groundbreaking' or 'avant-garde,' but was really a lot of the same old, same old." She was in art school at the time, and says,"I would sometimes encounter works by peers that were, if not technically perfect, conceptually or aesthetically new and exciting. However, because generations of youth have grown up hearing 'everything has been done before' and 'there is no new art,' I would see these works get cast aside for pieces that were 'conventionally avant-garde.'"
Read the entire Film 50 here at the link.