Back to selection
Hello, Oscar!: The Savannah Film Festival's Docs to Watch Roundtable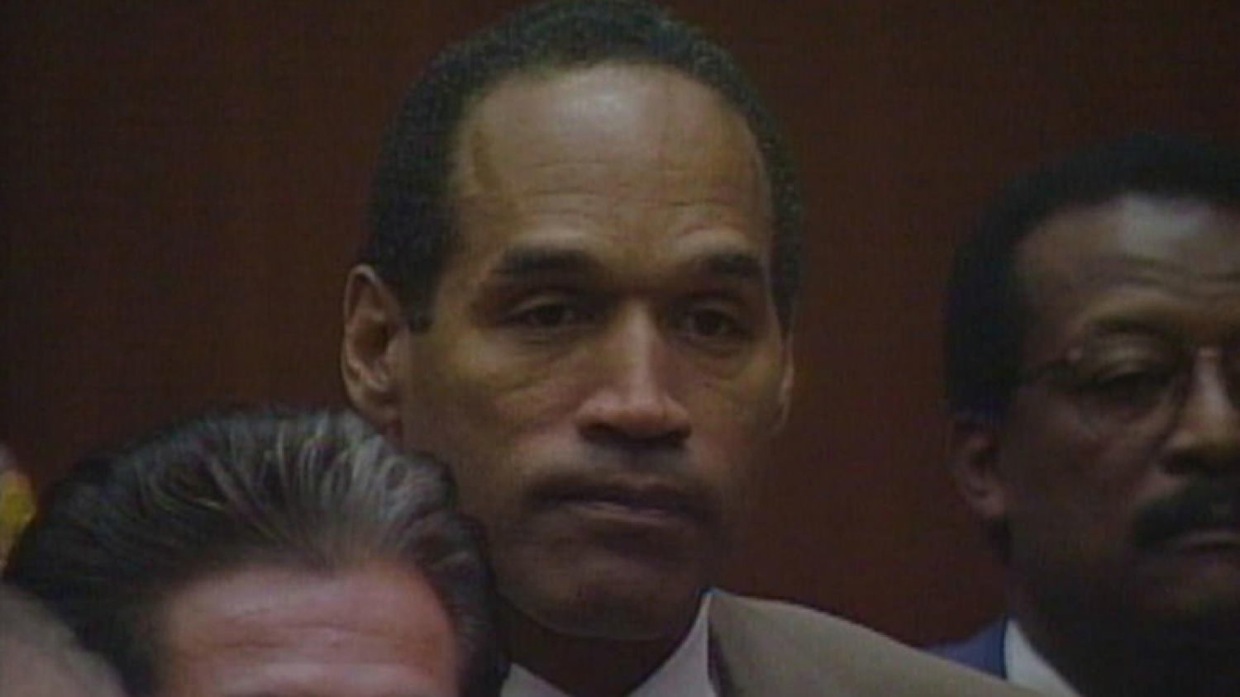 O.J.: Made in America
Though the 19th edition of the Savannah Film Festival took place just a couple weeks after Hurricane Matthew forced festival staff to evacuate their offices, this year's event ended up running every bit as smoothly as the effortlessly gracious, charming city itself. Hosted (and founded) by the Savannah College of Art and Design – SCAD seems to be the South's answer to Parson's or RISD – the festival is jam-packed with A-list flicks screened at gorgeous venues, attended by an eclectic mix of topnotch guests. For example, I caught sight of the adorably grateful Molly Shannon at the daily breakfast buffet ("Oh, this is so nice!" she was gushing to a young volunteer), then again later on at the (70-year-old, 1100-seat, completely restored) Trustees Theatre showing of Other People – which lived up to its Sundance raves and then some. Indeed, writer-director Chris Kelly's dynamite script about a gay man who returns home to care for his dying mother (played by Shannon) will most certainly be an Oscar contender. With his deft intertwining of laugh-out-loud text and heartbreaking subtext the SNL supervising writer has crafted one stunning flick (that had theatergoers – simultaneously – roaring with laughter and sobbing uncontrollably), set to a refreshingly unconventional indie beat.
But for a nonfiction geek like myself, the most impressive star-studded event occurred at the equally grand (90-year-old, nearly 1200-seat, also completely restored) Lucas Theatre for the Arts right around the corner. Now in its third year, the Docs to Watch Roundtable, moderated by Scott Feinberg of The Hollywood Reporter (the event's presenter), featured a panel that was almost too much of a good thing. Seated onstage on either side of Feinberg were Barbara Kopple (Miss Sharon Jones!), Kief Davidson and Richard Ladkani (The Ivory Game), Adam Irving (Off the Rails), Keith Maitland (Tower), Roger Ross Williams (Life, Animated), Ezra Edelman (OJ: Made in America), Josh Kriegman and Elyse Steinberg (Weiner), Andrew Rossi (The First Monday in May), Heidi Ewing and Rachel Grady (Norman Lear: Just Another Version of You), and Clay Tweel (Gleason). In other words, Oscar winners and nominees made up nearly half the panel!
Which made learning behind-the-scenes tidbits – such as the fact that Clay Tweel's dad was Muhammad Ali's lawyer (though no, he wasn't named after the former Cassius Clay), or that Edelman took on OJ specifically because of the proposed length (i.e., the long format was the draw and not the OJ story itself, which he felt had been exhausted) – all the more compelling. Ewing and Grady spoke of how they only became friends with their subject Norman Lear after the doc was completed. Kopple mentioned having a hit placed on her back during the filming of Harlan County, USA! Yet if I had one quibble, it was that the discussion initially might have been a bit more cohesive had one general question at a time – perhaps about process or the industry – been addressed to the panel collectively. Bouncing from filmmaker to filmmaker with specific inquiries about individual docs proved rather disorienting with such a large group onstage (representing every doc niche imaginable, from activist to cinema verite to character study, to political, historical, sports and numerous combinations thereof).
For example, Williams reminisced about chastising one of his subjects, the hammy, Pulitzer Prize-winning journalist Ron Suskind, who wrote the book (about reaching his autistic son through Disney films) upon which Life, Animated is based. "I'm going to cut you out of the film if you're not a real person," he'd told his longtime friend (Williams had even edited Suskind's son Owen's bar mitzvah footage) and colleague. Which made me wonder why the moderator didn't just ask everyone onstage about their personal techniques for getting subjects to let down their guard and forget about the camera. (Indeed, it also would have been fascinating to hear more from everyone about navigating various legal and licensing issues after Williams half-joked that "Disney's thing is suing people." He himself got help through a Sundance connection that also happened to be connected to Disney. And still remembered "the day I made the lawyers cry" after they finally saw the finished film.)
So when Feinberg finally addressed the panel with "When do you stop filming?" I wanted to cheer. Ewing and Grady sharply pointed out that "If different versions of the same scene start repeating it's time to stop." Davidson and Ladkani, on the other hand, noted that they had anxious producers urging them to wrap – even as they themselves felt it necessary to keep going. "To make it the best it could be – to have an impact," as Ladkani put it. Which prompted the moderator to inquire how everyone's films had impacted their subjects. Williams especially delivered a heartwarming account of how the autistic Owen, when asked about his own newfound fame, had stated, "Celebrities are out for themselves, and I'm just someone who is being celebrated this year." (Though Owen's older, non-autistic, brother Walt seems to have become a minor, groupie-garnering celebrity in his own right — WaltSoHot is now a hashtag.)
Hitting his stride, Feinberg soon turned towards a timely subject that's been on many a filmmaking mind – the suddenly sexy, doc series versus the more traditional, feature-length documentary form. While Edelman admitted to initial frustration that the FX channel had chosen to debut its OJ series at the same time as the OJ: Made in America release, he said he eventually came to the realization that he'd well underestimated the public's fascination with the story. Ironically, the fictional series ended up not as competition but as a blessing in disguise – merely whetting the public's appetite for more. (Though Edelman also disclosed that he couldn't comment on the issue of the documentary series, in general, as he'd never seen Making a Murderer and its ilk. Indeed, the idea of crafting a series rather than a film had never even crossed his mind.)
Feinberg then broached the often fraught issue of the Oscar shortlist with Adam Irving, who had emailed him earlier to discuss the fact that, statistically, if your documentary didn't debut at one of a handful of key festivals (yes, those founded by movie stars named Robert) your film has virtually no chance of making the cut. Which prompted Oscar winner Williams – a newly elected member of the Documentary Branch of the AMPAS board of governors – to stand up for the Academy and its shortlisting process. "I will accept the results of the election if I win," he joked then went on to explain that no, the system isn't rigged, it's simply overloaded. The problem is that no other branch has to watch nearly as many films as the doc members do.
Though Irving, aware of the audience, quickly sought to reassure the many SCAD students in the crowd. "If you watch stuff on Netflix and think, 'I can do better than this,' then go for it!" he urged. Shifting to the topic of teaching film students, Maitland darkly quipped that in Austin, "You tell them everybody is a special snowflake – so follow your dreams." (Ironically and tragically, the University of Texas, site of the first mass school shooting, the subject of Maitland's Tower, is today an open carry school.)
As Feinberg began to wrap things up, it suddenly struck me that the decades of combined experience and sheer tenacity these panelists possessed was much more exhilarating than any specific film they were currently onstage to promote. Or as Ewing and Grady put it, addressing what they'd learned from Norman Lear, "The key to success – keep giving a shit."