Back to selection
"We Must Continually Declare What Our Film Is About": Directors Nana Ekvtimishvili and Simon Gross | My Happy Family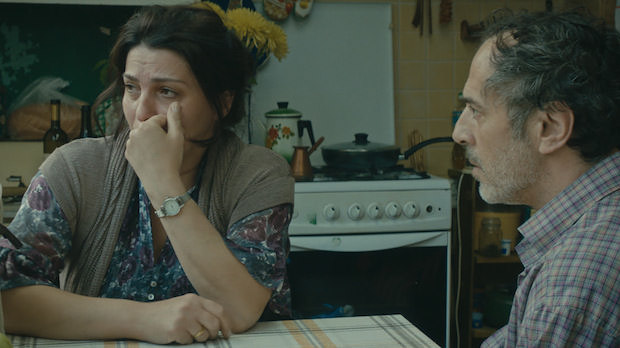 My Happy Family
During its development, production or eventual distribution, what specific challenge of communication did, or will your film, face? How did you deal with it, or how are you planning to deal with it?
As filmmakers we must continually declare what our film is about, and explain the process in which we intend to achieve it. It begins in the funding phase and concludes with the distribution of the film, when you must devise ways to communicate the story to a potential audience.
For an artist and filmmaker this process is not necessarily positive, because it can kill your artistic intuition. In an industry where you repeatedly have to explain what you want to do as an artist, and why you want to do it, following your intuition can be difficult – and it's common that the art which cannot or will not be explained tends to have the biggest inner power.
Imagine if a painter was forced to explain what he intends to paint years in advance of actually putting a brush to his canvas – this would surely have an impact on his painting, and could potentially change his original intuition.
It's not every day, when you are a young filmmaker, that a producer just walks up and hands you a suitcase full of money to do whatever you want with. Thus, the biggest challenge as a filmmaker is to provide answers to all the questions from the producers, commission editors, sales agents, etc. while keeping the inner feeling you had about the film intact – this process can sometimes last years before you actually see your film on screen, and it's this perseverance that is the most challenging.
[PREMIERE SCREENING: Sunday, January 22 at 2:15pm — Prospector Square Theatre]