Back to selection
"A Historical Document for Hopefully Decades to Come": Director Peter Bratt | Dolores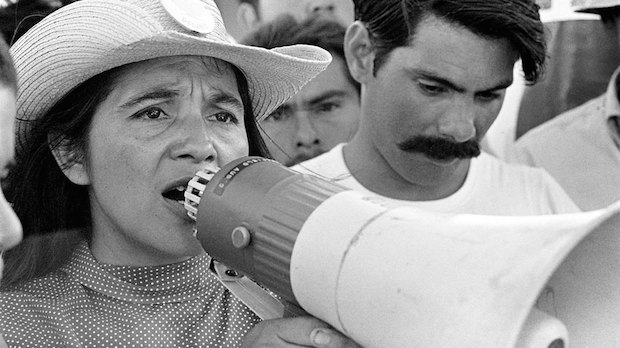 Dolores
During its development, production or eventual distribution, what specific challenge of communication did, or will your film, face? How did you deal with it, or how are you planning to deal with it?
During the research phase of making the film, it became apparent that Dolores' contributions as an activist and organizer were being deliberately left out of the historical record. So beyond wanting to communicate and tell a good story, we also wanted to help set the record straight about who she is and why her story matters. We decided that the use of archival material would be more telling and revealing than having an "expert" recounting what role she played in our country's evolving democracy. Rather than "tell" the audience about Dolores and her work, we would "show" Dolores in action. Of course the big challenge is that Dolores' life spans eight decades, more than a half dozen social moments, and intersects with some of the most influential figures of the 20th century – and most of it exists and was available! Needless to say, the archival research, retrieval, and licensing process was like climbing Everest: We combed through hundreds of hours of footage, spread throughout libraries and archive vaults across the country, and even found material Dolores herself didn't know existed. And then there was the price tag – how were we going to pay for all this? We put on our fundraiser caps, knocked on doors and found a non-profit organization that would be our fiscal sponsor, allowing us to accept donations and grants. Then we knocked on a thousand more doors, finally raising the amount needed to license the material.
Her story is now thoroughly archived, and we hope it will do more than simply entertain; it will stand as a historical document for hopefully decades to come. There will be no question about her importance, or whether or not she was a co-creator of the country's first farmworkers' union – a fact that is sadly still debated.
[PREMIERE SCREENING: Friday, January 20 at 3:00pm — Library Center Theatre]