Back to selection
"A Show about a Family Going Through a Transformation": Co-creators/Co-Writers Giles Andrew & Dan Marshall | Playdates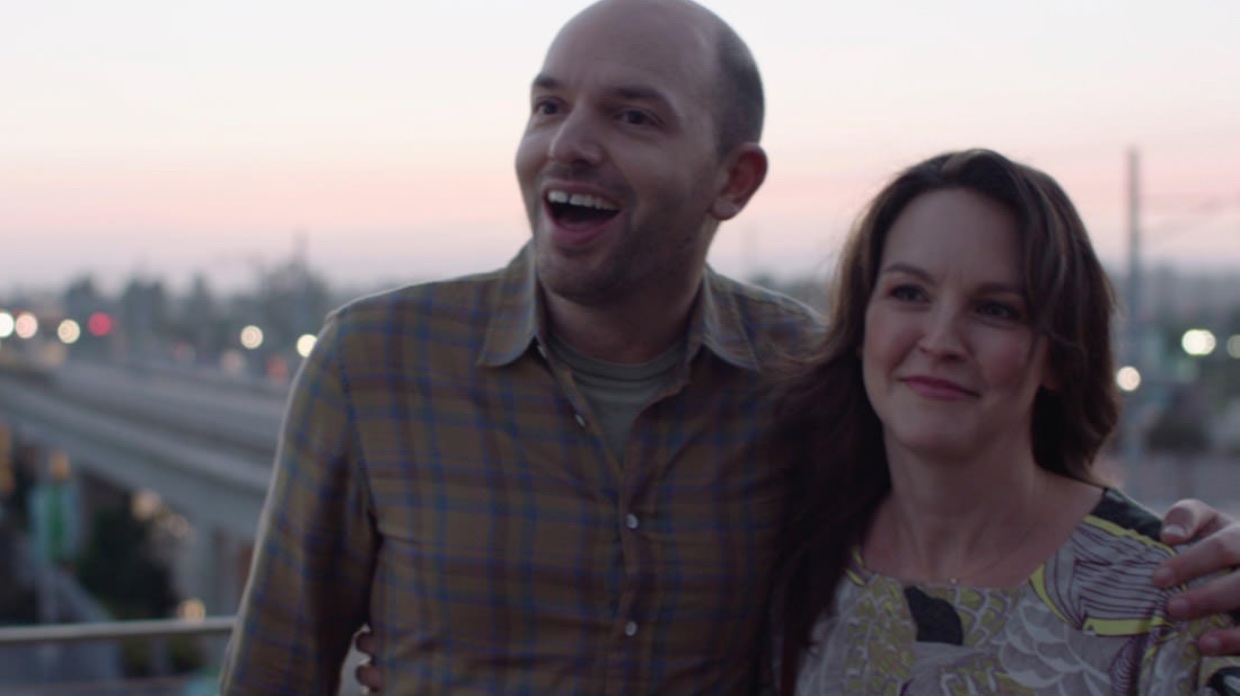 During its development, production or eventual distribution, what specific challenge of communication did, or will your film, face? How did you deal with it, or how are you planning to deal with it?
We originally got the idea for Playdates through conversations with our friend and co-creator Alex Bourne — a stay-at-home dad who would complain about the playdates he was forced to take his two daughters on while his wife held down a steady job. So, we based our main character, Bennett, on Alex's personality, his experiences with parenting, and his reaction within certain situations. We thus had a really good grasp of who Bennett was, and what his fears, wants, needs, goals, habits, and oddities were.
The other characters were somewhat developed, but because they weren't based on a specific person, there wasn't as much depth to them as there was Bennett. It was clearly Bennett's show and the script initially was more limited to his points of view.
But as we got closer and closer to production, we decided to do a table read so that we could familiarize ourselves with the actors and see what changes we should make to the script before we started filming. We were lucky enough to land some brilliant leads in Paul Scheer and Carla Gallo. And once we witnessed their natural chemistry and talked to Carla about her character, we knew we had to open up the show to also make it about their relationship and their struggles navigating this new situation and environment together. In the next draft of the script, Carla's character became more three-dimensional, and made the show deeper and richer. With his newfound depth, Playdates went from being a show about Bennett to being a show about a family going through a transformation.
The table read exercise showed us the importance of open communication between filmmakers and actors, and the effect it has on making the show's themes and characters much more dynamic. The more you keep open lines of communication with your collaborators, the better the product will ultimately be.
Playdates plays at Sundance as part of the Independent Pilot Showcase. It had its world premiere yesterday, January 20.