Back to selection
Blake Edwards's Pink Panther Series: Jim Hemphill's Home Video Picks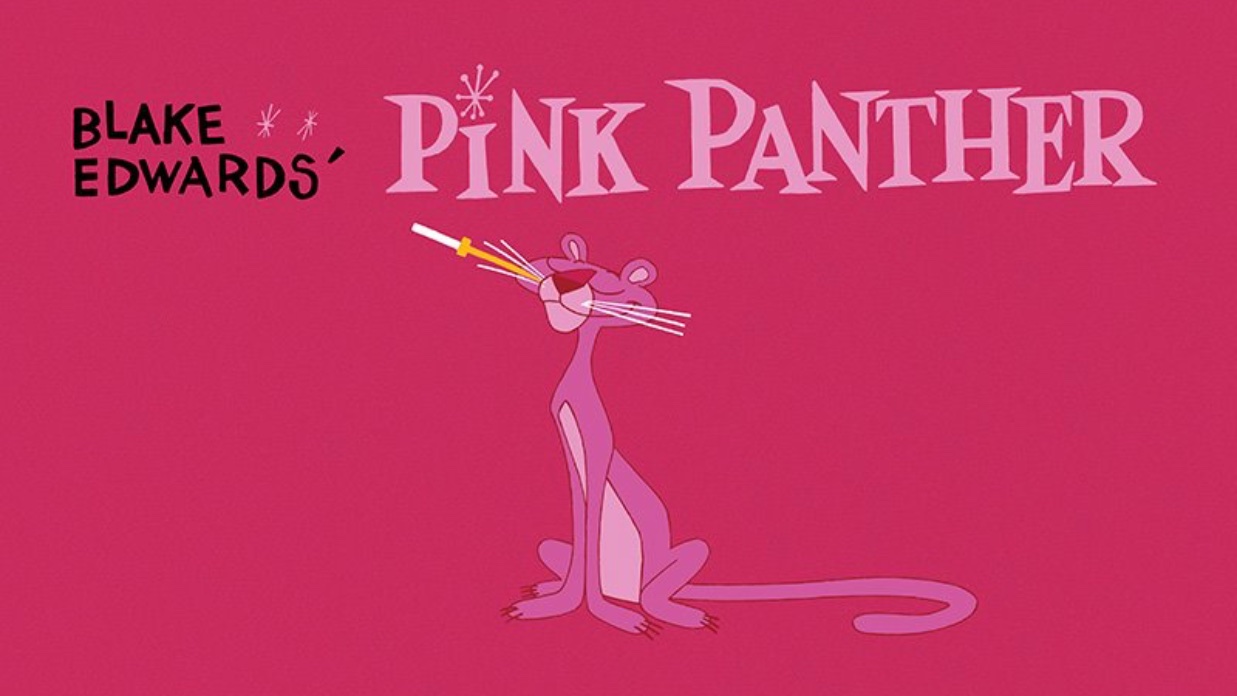 In 1963, Blake Edwards was set to direct The Pink Panther with a cast that consisted of David Niven, Ava Gardner and Peter Ustinov — all big stars at the time. The movie was a comedy about a French detective obsessed with catching a jewel thief — not realizing that the thief was sleeping and collaborating with the detective's wife the whole time. What looked like a debacle — Gardner and Ustinov backing out of the film just days before production — ended up changing film history and Edwards' career, not to mention the career of Ustinov's replacement, Peter Sellers. During a car ride from the airport to the location, Edwards and Sellers reconceived the character of Inspector Clouseau and turned him into an arrogant and determined but hilariously inept and ignorant authority figure. The result was one of the great screen comedies of all time, a deft combination of romantic comedy, mystery and farce in which Clouseau was just one of a series of colorful characters. (Niven ended up joined by Capucine, Robert Wagner, Claudia Cardinale and others in a whirligig of comic situations and intersecting relationships.) The film established Edwards as one of the great formalists in Hollywood cinema, as he engaged in a number of Tati-like experiments in space and time, pushing a long-take proscenium style to its limit and testing how much funnier physical comedy could be presented off screen rather than on. The movie was also the first exploration of a number of themes — infidelity, disguise, the incompetence of authority, men's lack of self-awareness when it comes to the opposite sex — that Edwards would mine for all they were worth in later, more personal masterpieces like 10, S.O.B. and Victor/Victoria.
Edwards and Sellers followed The Pink Panther almost immediately with A Shot in the Dark, a sequel that, like the original, was released in 1964. Whereas Clouseau was a supporting character in Panther, in A Shot in the Dark he moves front and center, and Edwards' camera adapts accordingly. There are more close-ups of Sellers here (there were virtually no close-ups of any kind in the first film), and more camera movement connected to a subjective point of view. Clouseau is still a man to be ridiculed and laughed at, but Edwards complicates our response by drawing the viewer more intimately into the mise-en-scene and Closeau's perspective. He would go on to complicate the viewer's relationship to Clouseau even further in the next three sequels, The Return of the Pink Panther (1975), The Pink Panther Strikes Again (1976) and Revenge of the Pink Panther (1978), each of which takes a different cinematic approach to Clouseau; by the time of Revenge, a surprising melancholy has set in, with a combination of poignancy and slapstick that looks forward to 10 (which Edwards would release the following year) and his underrated gems That's Life and Skin Deep.
The obsession with mortality in those films can also be found in Edwards' final Panther film featuring Sellers, and no wonder — by 1982, the year of Trail of the Pink Panther, Sellers was dead. Trail tries to reboot the series using footage of Sellers shot for previous Panther movies — some of it stuff we've seen before, some of it outtakes and deleted scenes — and the result is less funny than sadly nostalgic and bittersweet. Audiences stayed away from Trail and critics were unkind, but it's hardly the cynical cash-grab many assumed; viewed now in the context of Edwards' singular career, it comes across as a flawed but touching and genuine tribute to the director's friend Sellers, with whom he had a very complicated relationship. Like the previous five Edwards-Sellers Panther films, Trail is included in a new Blu-ray collection from Shout! Factory titled The Pink Panther Film Collection, a set that's essential viewing for anyone interested in how to generate comedy through purely cinematic means — the way in which Edwards uses the anamorphic frame and unconventional cutting patterns to make the audience laugh is as worthy of study as Hitchcock's methods for making them shudder or Ozu's for making them cry.
While for most viewers the Pink Panther series is inextricably linked to Peter Sellers, there were three attempts at Clouseau/Panther films without the star, and in a nice coincidence all of them are newly available on Blu-ray from Kino Lorber Studio Classics. After Sellers died, Blake Edwards attempted to continue the series with new bumbling inspectors in Curse of the Pink Panther (1983) and Son of the Pink Panther (1993), neither of which did well in spite of Edwards' usual visual inventiveness and some deft physical comedy from Ted Wass in the former and Roberto Benigni in the latter. There's also an oddity in the series that Edwards had nothing to do with, the 1968 Inspector Clouseau, in which Alan Arkin plays the title character under Bud Yorkin's direction. (Edwards and Sellers were busy with The Party at the time, and producer Walter Mirisch didn't want to wait to revive the series.) It's easily the weakest entry in the franchise, a leaden affair with ineptly staged pratfalls and listless performances, yet I'd recommend the Blu-ray not for the film itself but for its special feature: a commentary track by film historian William Patrick Maynard that serves as a terrifically thorough and insightful guide to the Panther series as a whole. Curse and Son have worthwhile contextualizing supplements as well, making the Kino Lorber discs nice companion pieces to the Shout! Factory collection.
Jim Hemphill is the writer and director of the award-winning film The Trouble with the Truth, which is currently available on DVD, iTunes, and Amazon Prime. His website is www.jimhemphillfilms.com.