Back to selection
"Your Film Will Always Travel More Than You": Director Sophie Goyette on Independent Distribution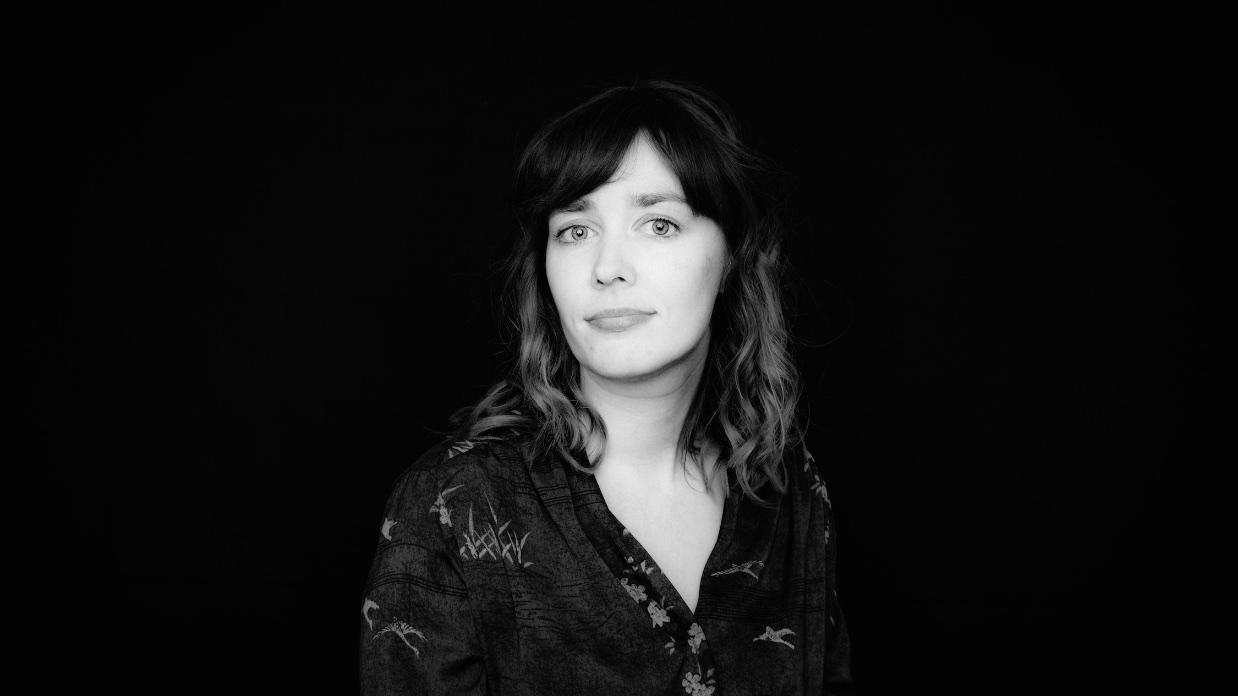 Sophie Goyette
In 2016, Québécois filmmaker Sophie Goyette's debut feature, Mes nuits feront écho, won the Bright Future Award at the Rotterdam International Film Festival. A poetic rumination on morality, the fragility of relationships, and the bravery that goes into cultivating human connection, the film flows between very distinct, even seemingly disparate, locales: Québec, Mexico and Asia. Goyette, however, links these places through the journeys of a young musician, Eliane (Eliane Préfontaine), who leaves Canada for Mexico City and ends up teaching piano to the son of a middle-aged man, Romes (Gerardo Trejoluna). Romes soon leaves for Asia with his aged father, Pablo (Felipe Casanova), on what could potentially be their last trip together. Shifting from doc-realism to evocative surrealist tones, Goyette rejects any kind of globetrotting cinematic tourism and instead uses each location to allow her characters to grow: the geography (and often a sense of displacement) informs their private, though still cosmically linked, quests to give life meaning.
It is, simply put, a beautiful film. Given all this, as the Rotterdam award suggests, such talent should be headed towards sunny days. But, as we all know, reaching such promised places doesn't always happen, for any number of reasons, no matter the talent. What's remarkable about Goyette is that she recognizes this reality. As such, she's taking measures to nurture her film's future with a remarkable level of pragmatism: she decided (with the support of her distributor, La Distributrice de films, who also represents talents such as Denis Côté and Ashley McKenzie) to put Mes nuits out on DVD. For Goyette, creating a hard media object, and doing it independently, was the logical next step in what she calls the "beautiful love story that has continued since the shooting [of Mes nuits]."



Speaking over Skype before heading to the International Film Festival of India in Goa, Goyette notes: "All films have their journeys." Mes nuits' towards a DVD release was one that included the festival circuit, theatrical runs and the consideration of digital platforms. And while Goyette could never have predicted exactly what the path of her film would be, she did always have in mind a specific idea of what her film was and how this impacted how it would be shown. "I knew it was an auteur film," she says of the original expectations around the film. "I was hoping the festivals would get me, because if I had a good festival run, that's how I could reach audiences."
Which is why, after premiering at Festival Nouveau Cinéma, going on to win the Bright Futures award at Rotterdam was such an honor. But Goyette didn't see the prize as a concluding apex, but instead as the opportunity to create more beginnings. She'd found an audience at IFFR, now how was she to find the next one? Or, as she simply put it, she wondered: "Now what do I do?" It's a question that not every filmmaker asks themselves — though they should — and perhaps that Goyette acts as her own producer forced her to pose these more difficult questions. But it's her answer that could be a case study in festival and distribution strategy for independent filmmakers.

"Each time I'm at festival, I try to see what theaters might be interested there," she says of the process. "I would really advise filmmakers to think about what is possible in that city at that moment — don't wait a year." In the case of Mes nuits, this kind of forward-thinking lead to reaching out to the director of the Cineteca Nacional after she was invited to QuebeCine MX Festival in Mexico City. Of the process, she says, "I asked the director of the [Mexican] cinematheque to attend [my screening], and they sensed there was something there given the reaction of the public and the sold out screenings. Even though it's an independent film, they had faith." This lead to a six-week run at the Cineteca Nacional, where it was seen by more than a thousand people in less than a month.
As the film continued on the festival circuit (all told, Mes nuit has played in 21 festivals and counting), Goyette also began to consider how to approach showing her "arthouse film" in her native Canada. There, Goyette knew she would be "lucky to get a two to three week run," and so also knew she would have to be strategic. Emphasizing the collaborative nature of the work with La Distributice des film, Goyette says they chose a winter opening not just because that tends to be when Canucks go indoors to escape the cold, but also because: "It's a good 'beginning of the year movie,' as it's about dreaming of the future, thinking about regrets and resolutions."
While it's not as typical for a director to be this involved with distribution strategy and bookings, Goyette said this commitment stemmed from a shared sense of what it means to work in indie filmmaking: everyone pitches in. Instead of just positing herself as available for publicity interviews, along with La Distributrice des films, she reached out to "specific [theaters] where they still believe in auteur cinema." As she recalls, to find these spaces took "a lot preparation," including everything from compiling and sharing reviews with theater programmers to checking current listings to see if Mes nuits would be a fit with the theater's other offerings. So far Mes nuits has played on 12 Canadian screens (a mixture of theaters and cinematheques) in nine cities, and continues to expand with a Vancouver theatrical run forthcoming in February 2018.
This strategy paid off, as the film found its audience, which brings us to the DVD. "The idea came from the public: my distributor and I got letters asking about buying the film as it touched them." In crude terms: Goyette created a supply where there was a demand. But Goyette also knew the act alone of releasing a DVD wouldn't be enough: it's becoming increasingly novel, yes, but not rare enough to be a feat in and of itself. As such, Goyette wanted to make sure the DVD would "be beautiful."
As she says: "There are so many films coming out now, [a unique object] can make the film more memorable." She contacted illustrator (and Color Wheel actress) Anna Bak-Kvapil who agreed to design the cover and Goyette also included her two latest shorts (which screened at Sundance, Locarno and TIFF Toronto Festivals) on the DVD, so people could "see where [she] came from." She also added postcards — a nod to the journeys within the film — as part of the packaging. "When I read the emails [from the public] about wanting to see the film," Goyette recalls of her motivation to lend her artistic impulses to the DVD, "I felt they needed more to possess it."
Crucially, Goyette isn't putting all her eggs in the hard media basket and is quick to note she doesn't see DVD and streaming as an either-or option. "[Streaming] doesn't go against the DVD object, as there are different publics who might like one, or the other, or both!" And just as she made serious consideration when it came to her theatrical and DVD choices, she's also weighing all the options when it comes to streaming, and offers this word of advice: "It is really important to target which country you want [to be available in], so you can keep exclusive rights to other potential countries." With this in mind, Goyette has already released her shorts on the likes of Fandor and TFO, and is in talks with the likes of MUBI for a 2018 VOD release for Mes nuits.
Another major consideration for Goyette when it came to the DVD is that it opens the film up to a new audience in the scholarly market. Goyette came to this realization on the festival circuit, where she was asked to give master classes at film schools. She found the responses to the film in the classrooms were inspiring: "I wanted to keep a link with the students I met." A DVD was one way of doing that, and importantly allows for shifts in curriculums themselves. "If [students] can see auteur film and not just bigger names [in class]," Goyette says, "that can be inspiring."
It's this gesture of sharing her film that recalls what's just so special about exhibition and distribution, beyond the numbers, formats and financial returns. The fact that while the filmmaker can't always be present when their film is screened, watching a film can still be an act of exchange between viewer, film and filmmaker. Or as Goyette says, "Your film will always travel more than you — it's like your baby being away and you hope it's okay." As the next chapter begins for Mes nuits, Goyette knows in some ways she has to let the film go. "It doesn't belong to me now," she says. "It belongs to the public." And so the love story continues on.
Mes nuits feront écho is available for purchase on DVD here.