Back to selection
Happy Accidents at CPH:DOX 2018: My Three (Four-Star) DOX:AWARD Stars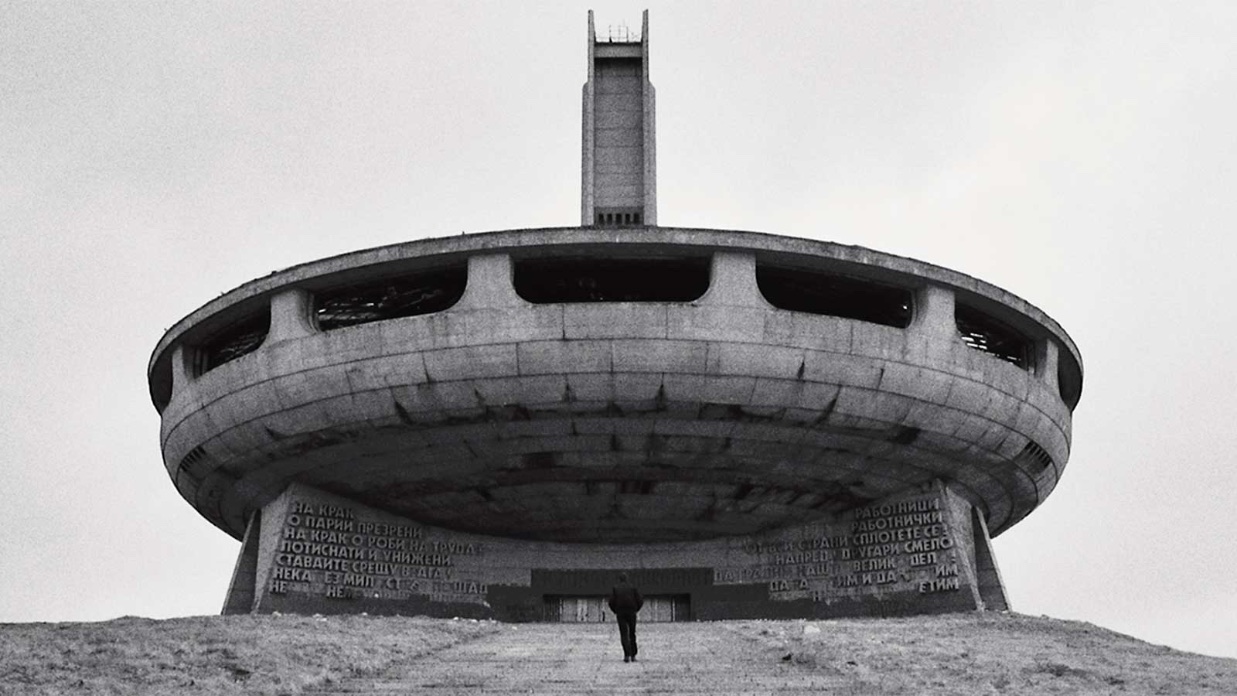 Extinction
The 15th edition of CPH:DOX (March 15-25) boasted over 200 films (100 of which were premieres) and a wide array of industry activities — including the inaugural Science Film Forum, a pitching event designed to encourage collaboration between filmmakers and scientists. But as in previous years, CPH:DOX was all about business as unusual. There were the "quirky events," including a club night at Chateau Motel that featured "an evening with milk drinks as well as a film and debate about milk." For the lactose intolerant, or if water was just more your thing, there were the three ocean-focused pictures at the National Aquarium Denmark, which featured post-screening debates (in front of an ocean tank, naturally). And then there were the unconventional selections by the guest curators, the indie pop band The xx, one of which was Stephanie Comilang's Children of the King, complete with a visit from "Europe's best Elvis impersonator" (admission was free if you showed up dressed like the King).
However, due to yet another Nor'easter that cancelled flights at JFK (thanks, East Coast winter, for reminding me why I finally kissed New York City goodbye), I found myself stuck in Brooklyn and then the Oslo airport, following all of these aforementioned festivities from afar. On the upside, I did eventually make it to Copenhagen for closing weekend — and even managed to catch up on all my DOX:AWARD screeners, which were required viewing for this member of the Danish film magazine Ekko's Starbarometer jury, comprised of seven international critics who rated the competition's selections from one to four stars. And since this was my third year in a row serving (this time alongside my American colleagues Eric Hynes and Pamela Cohn), I can say with certainty that 2018 was a remarkably strong year for the DOX:AWARD program. (I didn't give out even one one-star!)
Indeed, my three four-star picks were happy accidental finds — films I only checked out because I had to for jury duty — that turned out to be among my favorite films of the entire fest. Which thrilled me even more. For if I find myself intrigued with a subject I never would have thought myself fascinated by, I know that filmmaker is working some spectacular cinematic magic.
Case in point: Christian Krönes and Florian Weigensamer's Welcome to Sodom, which ended up being my choice for DOX:AWARD best. Normally a film about the community living around the world's biggest e-waste landfill would strike me as something that would put me to sleep. Yet the Austrian duo's extraordinary tour de force instead had me riveted to the screen. (Which once again proves that it's the storyteller — and not the story — that is all-important in nonfiction filmmaking.)
Through jaw-dropping artistry this unexpected and stunning doc plunges us deep into a shockingly dystopian universe, a location in Ghana straight out of a Ridley Scott flick: "the final destination of the computer, the smartphone you buy today" (as the end titles tell us over black), and one of the most poisonous places on earth. Sodom (as the thousands who harvest the detritus's precious metals have nicknamed the area) is also a complex microcosm of hardworking businessmen, women and children, a fire-and-brimstone street preacher, LGBTQ outcasts, hip-hop artists — all of whom upend any preconceived notions of this Third World hell that we might have had.
From an impromptu dance party to a golf game to a makeshift recording studio in which a talented rap artist/e-waste miner is recording the catchy tune from which the film takes its title, the co-directors capture an astonishing array of images. Smoke, fire, wild animals — regardless of where the lens is aimed, DP Christian Kermer's cinematography is always entrancing, the shots exquisitely framed. And then the filmmakers set these sights to a sci-fi sound design, alongside a voiceover narration from various workers, giving the entire construct a multilayered, otherworldly feel.
Sure, I'll admit, the notion of an Austrian crew descending upon a Ghanian wasteland, where scavenging minerals from the First World's castoffs is a profession of last resort for most, will inevitably strike a few viewers as queasy colonial filmmaking. (Especially the colorful scene in which that catchy "Welcome to Sodom" song serves as soundtrack to a sequence that's practically a music video, featuring happy workers lifting weights and playing soccer, as if at summer camp and not inside a toxic dump that's surely poisoning them to death.) And yet, the fact that these entrepreneurial folks all have smartphones, are amused as they peer into our naïve lives even while we rarely glimpse theirs, makes one rethink the very definition of "worldly" as well as wonder whether the environmental havoc we're wreaking on this planet is causing the joke to undetectably be on us. As a (transgender) worker says in voiceover, "Sometimes people sink into the ground and disappear."
The second doc that made me rethink my own personal assumptions — this time about the very definition of masculinity, and why giving a loved one a good death isn't widely celebrated as a proud accomplishment — was American duo Erick Stoll and Chase Whiteside's (not surprisingly, two of 2017's "25 New Faces of Independent Film") breathtaking América.
A gorgeous widescreen exploration of the price and rewards of family ties, the doc takes its title from the name of the elderly (and beamingly beautiful) matriarch, the beating heart of the film. It's also a quietly important, heart-soaring portrait of three everyday heroes — adult brothers in Mexico whose love for, and devotion to, their nonagenarian grandmother is nothing short of astonishing in our female-as-nurturer world. After their (elderly himself) father is ridiculously jailed for neglecting América, this trio of free-spirited men selflessly put their lives on hold to reunite in caring for her — which not only leads to an unexpected brotherly bonding, but also to discovering a life-affirming joy and purpose through the too often unheralded work of caretaking.
In other words, these three straight guys face an incredibly difficult situation and decide to "man up" and do the right thing, without resentment or complaint. The fact that they reside in a country notorious for its patriarchal, "machismo" culture makes their story all the more profound and unique. (Then again, are they the exception, or are men all over the world just not having their experience of caring for their loved ones adequately represented onscreen?) Ultimately, América calmly and powerfully redefines — or perhaps simply reminds us — of what it truly means to be a man.
My final four-star film of the DOX:AWARD competition was perhaps the most visually sophisticated of all, though. With crisp B&W imagery and a stirring score that renders the familiar foreign, Portuguese artist Salomé Lamas's Extinction ostensibly follows Kolya, a millennial from Moldova who actually considers himself a citizen of Transnistria, a communist nation that does not officially exist. He travels between countries and through borders that are, as we're told by the female narrator (Lamas?), "bureaucratic frontlines." (She also wonders where we would escape to in a borderless world.) It's an evocative, intoxicating, Eastern European history lesson with a "Twilight Zone" feel. A travelogue that is nothing less than a haunting and meditative work of art.