Back to selection
Anticipating an Exciting (?) Cannes: Films We're Looking Forward to in the 2018 Edition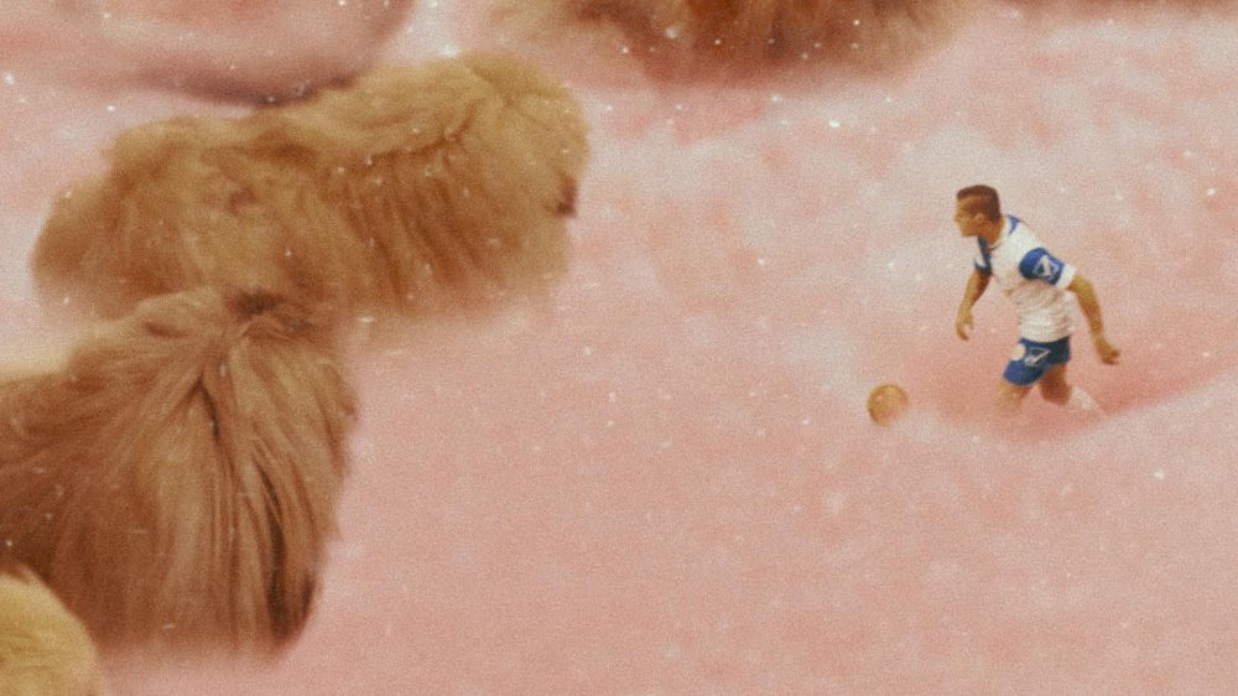 Diamantino
I was talking with some French producers recently, and they were seriously looking forward to this year's Cannes Film Festival. And they were miffed by some of the preview articles that have been posted, including Todd McCarthy's piece questioning the firepower of this year's line-up. For years people have been wanting the Festival to be more adventurous, they told me, and now, when they are, Cannes is being criticized for not having the new films of the familiar auteurs who have appeared in the main selection so many, many times. I heard similar comments from a Latin American producer, who told me that films by the region's young exciting filmmakers were in the festival while some of the familiar names were not. The anticipation I've been hearing is captured by the Wild Bunch's Vincent Maraval in conversation with Eric Kohn over at Indiewire:
It's very exciting for once to have films where we don't have an idea about them. I hope that the feeling is that it's going to be smaller, which is something we'd love. Little by little, it's going to be more of a cinephile event than a circus show. I have a feeling that this is what they want. They want to come back to the roots of Cannes, which is more world cinephiles meeting in Cannes than a pure media event, like the Olympics or the World Cup. It would be good to go back to that, even if they're still showing Solo or whatever.
Indeed, the experimentation of this year's edition — which, it should also be noted, is light on women directors in the Main Competition — is evidenced most clearly by the Competition selection of Yommedine, by NYU grad A.B. Shawky (shout-out to American indie exec producer Gill Holland and production designer Laura Moss, who was one of our 25 New Faces this year). Here's Maraval again:
The story behind Yommedine is really a fairy tale. The director was at school with someone who works for me and she took some cinema classes with him. He was speaking to her about the project, and one day he gave her the DVD; she looked at it and said it was good. She wasn't comfortable saying, "I have a friend who made this film," like she was trying to help her friend. She just told me to watch it because it was good. Then we showed the film to [Cannes director] Thierry Fremaux thinking it could be somewhere at Cannes, but we didn't know where. Thierry said it was really, really good. He told us he'd selected it but didn't say where. Then, the day of the press conference, he said he was going to take it in competition because it deserved it.
So, I'm sorry not to be making the trip this year, but Blake Williams will be doing our coverage again, and I asked him to send along his early picks. Here's what he has his eye on (and for those who want to play along at home, he's posted his screening schedule here).
***
Four years after his staggering, stereoscopic Goodbye to Language shared the festival's Jury Prize with Xavier Dolan's Mommy, Jean-Luc Godard offers Cannes-goers what may indeed be the final—and from the looks of it, most poetic—entry in his extensive catalog with The Image Book. All we currently have to go on is a thorough citations list featured in the film's trailer and a years-old rumor that it will include some sort of homage to Michael Snow's La Région centrale (1971). Though the film will see JLG returning to the default "2D" format, 3D will not go un-represented in Cannes this year, as Bi Gan (of Kaili Blues [2015] glory) allegedly shot at least part of his ambitious follow-up, Long Day's Journey Into Night, for stereo. Already a master of the tracking shot, I can't wait to see how Bi translates his sensibility to the format — and, maybe, to O'Neill's Pulitzer-winning play.
After finally catching up with Ryûsuke Hamaguchi's epic break-out film Happy Hour (2015) on my flight to France yesterday, his relatively modest new film Asako I & II (it runs "only" two hours long, less than 40% of the length of its predecessor) instantly jumped near the top of my must-see list, and is one of the only films I'm actively looking forward to where I feel like I really have no idea what to expect from it. The great Thai multimedia artist/filmmaker, Apichatpong Weerasethakul, joins three of his fellow countrymen (Aditya Assarat, Wisit Sasanatieng, and Chulayarnnon Siriphol) in creating episodes that offer possible future states of the nation in 10 Years Thailand, while Gabriel Abrantes & Daniel Schmidt's Diamantino looks like it'll be this year's most singular and out-there pick, with Abrantes's sturdy resumé of short films offering an additional bid of confidence. And a shout out to Spike Lee, whose BlacKkKlansman has a title that promises greatness, and will hopefully re-vitalize the stock of one of America's most gifted artists. — Blake Williams