Back to selection
Ten Films to Anticipate at the 2018 Camden International Film Festival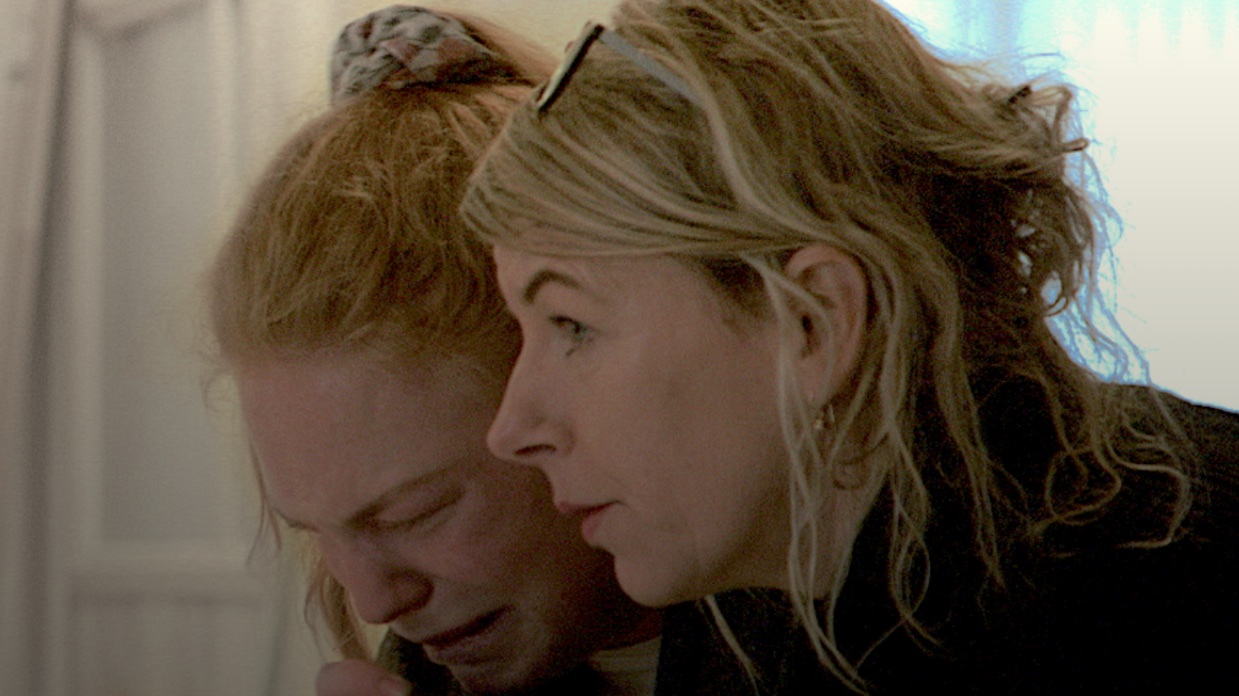 A Cure for Fear
Commencing while the Toronto International Film Festival is underway and overlapping with the first weekend of IFP Week, the Camden International Film Festival is an intimate documentary festival that, this year, is building upon the strengths of its 2017 edition with a line-up that includes a number of North American premieres as well as gender-parity across all sections.
The team at the festival also stresses synergy between CIFF's various sections as well as the intermingling of public and industry programming.
Comments Executive Director Ben Fowlie, "As Camden grows into a festival that has more and more major films making their US Premieres, we've also continued to expand the festival to include really exciting young artists. Half the films at CIFF are first- or second time filmmakers, and we are so impressed by the way these artists chose to tell their stories: whether longform or installation, experimental or virtual reality. All the programming we do is interconnected. The feature films are in conversation with the Storyforms exhibition, and the immersive works shown there have resonances within the panels and workshops taking place within the Forum."
"It's true, all our programming relates to each other," continues Program Director Sean Flynn. "We have put together a truly international program, and the creators are all gathering within a 5-mile radius. It is a concentration of creativity that doesn't happen elsewhere. Something incredible happens when you break down the silos, and you have these incredible artistic forces like Vitaly Mansky and James Longley coming together with people who are working on their first experimental short film."
For those heading up to Camden this year, here are ten films and programs — a mixture of world and North American premieres along with films previously recommended here — that we recommend you check out.
América. Underscreened since its True/False debut, Chase Whiteside and Erick Stoll's warm-hearted and life-affirming documentary about elder care how knocked many of us out at Filmmaker, including myself, Lauren Wissot, and Vadim Rizov, who covered the film in-progress when he selected the team for our 25 New Faces.
The Cure for Fear. Lana Wilson's The Departure was one of last year's best documentaries, and she's world premiering at CIFF her latest work, a four-part web series focusing — shades of Eternal Sunshine of the Spotless Mind — on a Dutch doctor who seeks to eradicate fear.
Vitaly Manski Retrospective. Director Vitaly Manski travels to CIFF to present the three films in his so-called "Russian trilogy." Spanning the last decade, and ending with this year's Putin's Witnesses, which explores the rise of Vladimir Putin, they couldn't be more timely.
Young Men and Fire. Another world premiere is this documentary by one of Filmmaker's 25 New Faces — Alex Jablonski, whose Sparrow Songs were ahead-of-their-time poetic web docs made before people made docs for the web — and Khalil Johnson (Lo and Behold). The two embedded themselves with firefighters battling wild fires, making this another pertinent new work.
Communion Los Angeles. Fresh from Locarno is what sounds like a fascinating, up-our-alley visual essay of sorts, one which traverses the length of L.A.'s 110 freeway, employing a range of visual and aural techniques to capture its gradations of architecture and surroundings. Directed by CalArts grads Peter Bo Rappmund and Adam R. Levine.
COMMUNION LOS ANGELES Preview / Peter Bo Rappmund & Adam R. Levine / 2018 from Peter Bo Rappmund on Vimeo.
Going South. Reporting out of Visions du Real, Filmmaker's Pamela Cohn wrote of Dominic Gagnon's Going South, a social-media found-footage doc, "I loved this film for its unmitigated playfulness juxtaposed with the tragic loneliness of those for whom self-reflexive daily episodes in front of their own video cameras is read as a tool for survival — literally, you feel this is their oxygen tank."
Young Solitude. We were impressed with French director Claire Simon's previous Graduation, which was a Wiseman-like look inside France's top film school. Here, Simon shifts focus from kids studying to kids at leisure, following a group of teenagers who she has gently directed in scenarios taking place at moments of leisure.
First Stripes. A U.S. premiere, First Stripes is another film about individuals within an institution — in this case the Canadian Armed Forces. It's the third in a trilogy for director Jean-François Caissy.
First Stripes (Trailer) from NFB/marketing on Vimeo.
rack/pull focus. I know little about Rachel Lee Zheng or her work, but the description of this Storyforms installation makes it seem like a good way station amidst a busy festival day:
In an increasingly fast-paced, digital world, visual artist Rachel Lee Zheng seeks to heighten viewers' perceptions of space. Zheng's "rack/pull focus" is a site-specific, sculptural installation of mono-filament, LED lights, and reflective material. The disorienting relationship between the physicality of form and the immateriality of light directly engages with viewers, embodied within the work, fully present, and highly aware of their spatial sensibilities through active engagement and curiosity.