Back to selection
Lucrecia Martel's First Doc Chocobar, A Collaboration Between Sundance and London's ICA, Among New Sundance Documentary Film Program Grants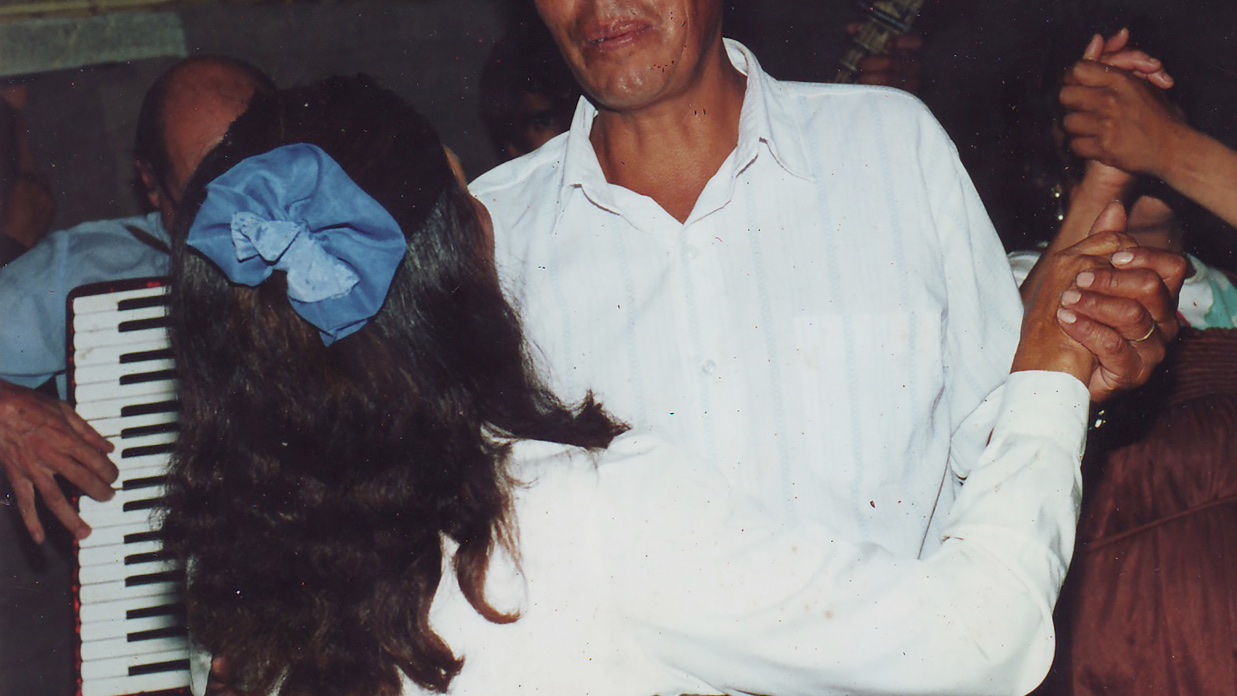 Chocobar
Among the 33 non-fiction works comprising the recently announced Sundance Institute Documentary Fund and Stories of Change Grantees is a particularly noteworthy project that's both the debut documentary by a major international auteur as well as a first-time collaboration between the Sundance Institute and the U.K.'s Institute for Contemporary Art. Chocobar (working title), currently in development, is the first non-fiction film from Argentinian director Lucrecia Martel, whose Zama is bound to top many U.S. critic ten-best lists later this year. It tells the story of murdered photographer and land rights activist Javier Chocobar, slain while fighting the removal of his Indigenous community from their ancestral land in Argentina. Martel has followed the case for eight years, attended its recent trial, and, in the work, will contemplate both the country's 500-year history of colonization, beginning when it was a colony of the Spanish empire, up through the present moment, when Chocobar's work — and his killing — were spread via social media.
Says Tabitha Jackson, Sundance's Documentary Film Program Director, the project came to her attention through producer Joslyn Barnes. "I was incredibly excited when I heard from Joslyn that Lucrecia was about to do her first documentary. I had seen Zama, which blew me away, and The Headless Woman, which is incredible. Her work is incredibly atmospheric and intelligent, and I want to be close to her creative process so as to understand what she is going to bring to the non-fiction form. And then the story itself — the killing of Javier Chocobar — is also of interest because of Sundance's support of work around climate change, land rights, and the centrality of Indigenous voice and experience. So, the combination of subject matter and artist was pretty compelling. I sat down with the producers at Venice and practically begged them to apply to our fund."
Says Barnes, "We are facing problems of great complexity in the world right now, and one of the most interesting things about Lucrecia is her ability to bring a kind of interdisciplinary response to this situation that allows for that complexity to be revealed in all its layers. For example in Zama, she was not interested in featuring the individual 'character-driven' violence found in the novel so much as to reveal the structural violence of colonization. And she managed to find a unique way to bring this across through capturing the delusional point of view of the main character as well as offering enough refraction for the viewer through actualizing the agency of other characters who would 'normally' be considered marginal onscreen."
Continues Jackson, "One of the things that's exciting to us is that Lucrecia will be trying to find the language in this film to express some big ideas around image and representation, around the spoken language between Indigenous people and colonizers, and how the presuppositions of the colonizer become a certainty that is almost unchallengeable. How do you tackle that? How do you create a space of imaginative possibility, to take these concepts and make them visible? It's exciting to have an artist take a bold, inventive, artistic approach to a social justice issue."
In addition to the excitement of just seeing how Martel will approach the non-fiction form, Chocobar is of interest because of Sundance's collaboration with the ICA. Nico Marzano (Curator, Cinema and Film, ICA) has been a supporter of Martel, whose work received a retrospective there this past May. And the ICA's annual Frames of Representation festival shares a mission with Sundance's Art of Nonfiction program to explore innovative formal approaches to documentary. With Chocobar these two titans of the non-profit world come together around a project that because of Martel's experimental process and fiction pedigree might be more difficult to fund from traditional funders.
Says Jackson, "I have been speaking to a number of people, including at the ICA, about the space between the artist moving image world and the independent film world. Many of the artists we support find it very difficult to move from one to the other. The economies are different, distribution is different, so what role can we at Sundance play in helping to understand these barriers and build bridges between the art and film worlds? You know, there is an increase in money right now going to artist moving image work. Every nominee for the Turner Prize this year is a video artist. I think one of the most important ways we can begin to understand this space is to work with partners and come together around projects."
Continues Barnes, "The collaboration between Sundance Documentary Film Program and the ICA in itself suggests the nexus of the film and art worlds, as well as a shared recognition of the importance and creative possibilities of the documentary form. These two institutions have individually supported our current film Hale County This Morning, This Evening by RaMell Ross, which I think is of landmark importance. To now have them inaugurate their official collaboration with joint support for Chocobar, pragmatically speaking, means to receive funding and myriad avenues of professional support through an evolving international network, and to situate the film in the funder community as a project worthy of consideration."
At the moment, the Sundance/ICA support is financial, with funds coming from both institutions. "The best thing for an artist is to support them without tying them down," she says. Further collaboration will, says Jackson, depend on the project's needs and the desire by the filmmakers for more involvement. "Our process is normally to watch rough cuts, discuss ideas, and to help understand where meaning might reside as well as the ethical issues the team might be navigating. What does it mean to be a non-Indigenous filmmaker telling this story? And how do you find a language that will convey a 500-year story of colonization?"
And then there's Chocobar as something of a pilot project. "We want to do this more often," says Jackson. "How can we de-silo these worlds, the art and independent film worlds, and [collaborate] with some of the less-usual subjects to expand the vocabulary of non-fiction filmmaking? How can we bring institutions together?"
From the press release, the complete list of 2018 Sundance Institute Documentary Fund and Stories of Change Grantees, beginning with Chocobar, is below.
DEVELOPMENT
Chocobar​ (Argentina / US) Dir. Lucrecia Marte, Prod. Benjamin Domenech, Joslyn Barnes, Santiago Gallelli, Matías Roveda
Javier Chocobar was shot dead fighting the removal of his indigenous community from their ancestral land in Argentina. His death appeared in a video on YouTube. This film unravels the 500 years of "reason" that led to this shooting, both with a gun and a camera, and contextualizes it in the system of land tenure that emerged across Latin America.
Cowboy Love​ (Argentina / Mexico) Dir. Manuel Abramovich, Prod. Manuel Abramovich
A gay cowboy community in Mexico reinvents the classical heteronormative cowboy figure. Like a documentary remake of Brokeback Mountain with the tone of Mexican telenovela, 'Amor vaquero' is the movie these cowboys always wanted but never had: the one about their own love stories.
Democrats II​ (Denmark), Dir. Camilla Nielsson, Prod. Signe Byrge Sørensen
Zimbabwe is at a crossroads. The new leader of the opposition party, MDC, Nelson Chamisa, challenges the old guard, ZANU-PF, represented by the acting president Emmerson Mnangagwa, also known as 'the crocodile'. The election is the ultimate test for both the party in power and of the opposition. How do they interpret the principles of democracy in a post-Mugabe era – in discourse and in practice?
Untitled Dystopia Film​ (US / UK), Dir. Malika Zouhali-Worrall
Caught in a modern day dystopia, a novelist uses fiction to examine the very real brutality and absurdity of authoritarian rule.
Gabi​ (Sweden), Dir. Engeli Broberg, Prod. Anna J. Ljungmark and Jacob Eklund
Gabi just wants to be Gabi. A simple wish one would think, but as it turns out, it is not. Showing the perspective of a child that refuses to be put in a box, we follow Gabi from age eight to thirteen, struggling to find a place in a society dictated by adult rules and gender categorizations.
Mayor​ (US), Dir. David Osit, Prod. David Osit
With startling and unprecedented access, ​Mayor​ follows a charismatic leader's quixotic quest to build the city of the future in a land paralyzed by its past.
My Mom and My Little Secret (​ China), Dir. Runze Yu, Prod. Runze Yu
This film is an intimate portrait of the relationship between the closeted filmmaker himself and his estranged mother. In a fast-changing society like China, where traditional values collide with the new ones. Will revealing the secret bring the family together or rip it apart?
Until I Find You​ (Mexico / France), Dir. Ludovic Bonleux, Prod. Ludovic Bonleux and Sonia Paramo
Until I Find You​ tells the story of Ana, a Honduran mother in search of her son, who disappeared in Mexico on his way to the United States.
PRODUCTION
Alabamaland​ (US), Dir. April Dobbins, Prod. April Dobbins, Moira Griffin, Trevite Willis
Jones Farm is a lush, 688-acre farm situated in the heart of western Alabama. Three generations of black women explore their very different ties to this place that shaped them and continues to exert a strange hold on their identities. This is the same plot of land that their ancestors once worked as slaves—a history that is important to their identities and to how they navigate the world.
Aleph (​US / Croatia), Dir. Iva Radivojevic, Prod. Madeleine Molyneaux, Vilka Alfier, Iva Radivojevic
Aleph is a mysterious portal that contains the entire universe. The portal is hidden in a splintered labyrinth of magic and meaning and encompasses the thoughts, ideas and dreams of ten protagonists in ten countries, spanning five continents. These collective stories serve as pieces of a puzzle that lead to what the writer Jorge Luis Borges called "the unimaginable universe."
The Fight (​ Bolivia & Australia), Dir. Violeta Ayala, Prod. Redelia Shaw, Daniel Fallshaw, Fernando Barbosa, Andrea Monasterios
People with disabilities are amongst the most discriminated in Bolivia, with the majority living in dire poverty. Fed up with being ignored, a group of them decide to take their fight to the streets; Feliza and her husband Marcelo lead the way, as the protest grows into a movement. They embark on an unimaginable journey, marching 260 miles over the Andean mountains in their wheelchairs to go toe-to-toe with the Bolivian government.
Heaven Through the Backdoor (​ US), Dir. Anna Fitch and Banker White, Prod. Sara Dosa
Heaven Through the Backdoor​ is a multi-platform documentary that explores identity, judgement and family bonds through the experience of Swiss émigré Yo (Yolanda Shae), a fiercely independent 88-year old woman who we meet as she prepares for her next great adventure: death. The project juxtaposes cinematic interpretations of Yo's stories using intricately built sets and miniatures,with raw, intimate documentary footage her present life.
Just a Band​ (Kenya / Canada), Dir. Anjali Nayar, Wanuri Kahiu, Prod. Katie Doering, Senain Kheshgi
Just a Band​ is a story about four nerdy Nairobians, who drop out of university and form an Afro-electric pop band, a counter narrative to the lives expected of them by their middle-class families. Playing on popular band movie tropes (the story of every great band that's ever broken up), while borrowing from a post-modern cultural mishmash of Sun Ra, Kung Fu Movies, Hip Hop and a thousand other bits of detritus, the film ​Just a Band presents a fresh coming-of-age story in the midst of the post-dictatorship art renaissance in Kenya.
Outta The Muck​ (US), Dir. Ira McKinley & Bhawin Suchak, Prod. Tracy Rector, Bhawin Suchak, Ira McKinley, Sam Pollard
Family, football, and the forgotten history of the Deep South come to life in this intimate portrait of generational struggle and resilience in Pahokee, Florida. ​Outta The Muck​ tells a story about the power of community, the echoes of trauma, and the strength of Black families in rural America.
Softie (​ Kenya), Dir. Sam Soko, Prd. Toni Kamau and Sam Soko
A young idealistic Kenyan challenges the status quo, facing questions on the cost of sacrifices made, past and present.
Through the Night​ (US), Dir. Loira Limbal, Prod. Loira Limbal
To make ends meet, Americans are working longer hours across multiple jobs. This modern reality of non-stop work has resulted in an unexpected phenomenon: the flourishing of 24-hour daycare centers. ​Through the Night​ is a vérité documentary that explores the personal cost of our modern economy through the stories two working mothers and a childcare provider – whose lives intersect at a 24-hour daycare center.
POST-PRODUCTION
Advocate (​ Israel / Canada / Switzerland), Dir. Rachel Leah Jones and Philippe Bellaiche, Prod. Philippe Bellaiche, Rachel Leah Jones, Paul Cadieux, Joelle Bertossa
Lea Tsemel defends Palestinians: from feminists to fundamentalists, from non-violent demonstrators to armed militants. As a Jewish-Israeli lawyer who has represented political prisoners for nearly 50 years, Tsemel, in her tireless quest for justice, pushes the praxis of a human rights defender to its limits.
Born in China​ (US / China), Directors: Nanfu Wang, Jialing Zhang, Prod. Julie Goldman, Chris Clements, Carolyn Hepburn, Christoph Jorg
First-time mother and filmmaker Nanfu Wang uncovers the untold history of China's One-Child policy and the generations of parents and children forever shaped by this social experiment.
The Last Out​ (US), Dir. Sami Khan and Michael Gassert, Prod. Michael Gassert, Jonathan Miller, Sami Khan
Three young Cuban baseball players are pushed to their limits as they flee their homeland, leaving their families and everything they've ever known behind, to chase their dreams of playing in the Major Leagues.
The Letter (​ Kenya), Dir. Maia Lekow and Chris King, Prod. Maia Lekow and Chris King
In coastal Kenya, a frenzied mix of consumerism & christianity is turning hundreds of families against their elders, branding them as witches as a means to steal their land. Filmed with a gentle pace and incredible closeness, ​The Letter​ is an intimate family portrait that weaves a complex story of shakespearean proportions.
The Kendeda Fund
Provides specific support for projects addressing environmental themes or the challenges of gun violence
AUDIENCE ENGAGEMENT
Charm City​ (US), Dir. Marilyn Ness, Prod. Katy Chevigny
Charm City​ delivers a candid portrait of citizens, police, community advocates, and government officials on the frontlines during three years of unparalleled, escalating violence in Baltimore. The film highlights the positive actions undertaken by groups and individuals, optimistically offering humanity as common ground.
Harvest Season​ (US), Dir. Bernardo Ruiz, Prod. Bernardo Ruiz and Lauren Capps Rosenfeld
Like studio musicians or backup singers, the behind-the-scenes players in the premium California wine industry are essential, yet rarely recognized for their efforts or contributions. Following three people whose lives and livelihoods are intimately tied to winemaking in the Napa and Sonoma Valleys, ​Harvest Season​ delves into the "backstage" action over the course of one dramatic grape harvest and during a period of of rapid change for the California wine industry.
Inventing Tomorrow ​(US), Dir. Laura Nix, Prod. Diane Becker, Melanie Miller, Laura Nix
Meet passionate teenage innovators from around the globe who are creating cutting-edge solutions to confront the world's environmental threats – found right in their own backyards – while navigating the doubts and insecurities that mark adolescence. Take a journey with these inspiring teens as they prepare their projects for the largest convening of high school scientists in the world, the Intel International Science and Engineering Fair (ISEF), a program of the Society for Science & the Public.
PRODUCTION
As Goes Parkland…​ (US), Dir. Kim A Snyder, Prod. Lori Cheatle, Maria Cuomo Cole, Kim A. Snyder
In the wake of the February 14, 2018 school shooting at Marjory Stoneman Douglas High School in Parkland, Florida–the worst school shooting since Newtown–Parkland students ignite the largest student movement since the 1960s to address gun violence in America and demand change.
Hollow Tree​ (US), Dir. Kira Akerman, Prod. Monique Walton
Three teenagers come of age in Southeast Louisiana's fragile delta; a parable for climate adaptation.
John D. and Catherine T. MacArthur Foundation
Provides support for journalistic projects, prioritizing diverse, Native and Indigenous voices
PRODUCTION
And She Could Be Next (​ US), Dir. Grace Lee, Marjan Safinia, Yoruba Richen, Amber Fares, Deb Esquenazi, Geeta Gandbhir. Anayansi Prado, Ramona Emerson, Prod. Grace Lee, Marjan Safinia, Jyoti Sarda
In a polarized America, where the dual forces of white supremacy and patriarchy threaten to further erode democracy, women of color are claiming power by running for political office. ​And She Could be Next​, made by a team of women filmmakers of color, asks whether democracy itself can be preserved — and made stronger — by those most marginalized.
Untitled Puerto Rico Documentary​ (US), Dir. Cecilia Aldarondo, Prod. Cecilia Aldarondo, Ines Hofmann Kanna
A kaleidoscopic portrait of the aftermath of Hurricane María in Puerto Rico.
Untitled Race & Criminal Justice Project​ (US), Dir. Ursula Liang, Prod. Rajal Pitroda & Chanelle Aponte Pearson
A nuanced look at how two communities of color navigate an uneven criminal justice system, anchored by one polarizing New York City case.
Stories of Change Fund
A creative partnership ​with the Skoll Foundation, which supports social entrepreneurs and independent storytellers.​
Untitled Water Inequality in Kenya Project ​(Kenya), scripted short, Dir. Judy Kibinge, Prod. Emily Wanja
A young women working as a house help in a middle class home in Kenya discovers that her affluent employers are paying less for water than she and her community do. She soon discovers the source of the problem is far closer to home.
First Time Stories​ (India), feature documentary, Directors: Shirley Abraham, Amit Madheshiya
Deep inside the Amazon, rainforests flourish untouched from horizon to horizon, guarded by mountains never climbed, and cut by rivers unmapped. And yet, they have all been claimed by stories told by elders around a fire. Keepers of the oral storytelling tradition in Suriname for 300 years, frail Matawai elders seek to pass them to the young, who are lured away by gold mining, far from the secrets of the forest.
Mystery of Epilogue​ (Denmark/Syria), feature documentary, Dir. Feras Fayyad, Prod. Kirstine Barfod
In the chaotic war-torn world of Syria, three lawyers and judges attempt to re-establish the rule of law amid the collapse of the justice in the ongoing civil war.
Untitled Government Technology Project ​(US), Prod. Kate Osborn, Josh Penn, Elizabeth Lodge Stepp
A comprehensive look at our nation's contemporary infrastructure that matters most: technology. Examining how government works in this digital age, largely at the expense of the American people.
The Widow Champion (​ US), short documentary, Dir. Heather Courtney
Evicted from their land and homes by their in-laws, widows in Kenya are forced to live destitute with their children in empty market stalls, or even under trees out in the open. But now these women are coming together to fight for what is rightfully theirs — their land, their homes and their lives.