Back to selection
Team Building: On Wanda Bershen and Film Safety Nets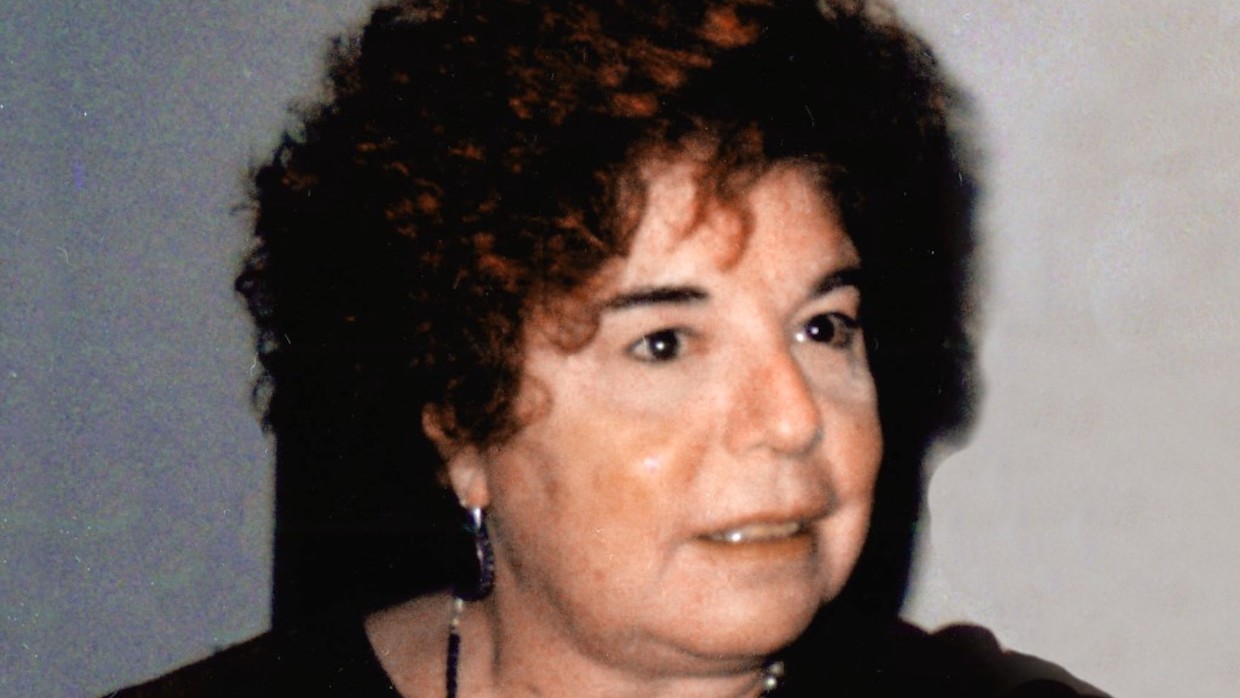 Wanda Bershen (Photo by Hisami Kuroiwa)
On September 28th, 2019, Wanda Bershen died quietly, alone and under fairly tragic circumstances, after being rushed to the hospital from a rehabilitation facility on the Upper East Side of Manhattan. She was 75 years old, and very few people were aware of her passing. This piece is one part obituary for Wanda—a remarkable woman who certainly deserves to be remembered lovingly in Filmmaker—and one part urgent call-to-action for our industry to have a long-overdue discussion about a difficult and troubling topic: the lack of safety nets, resiliency and end-of-life supports in place for aging independent film professionals.
The vast majority of you reading this did not know Wanda, but you may know someone like her—she could very well stand in as an everywoman whose story is far too common, one of those stalwart and passionate behind-the-scenes indie film culture workers who loved cinema and wore a compelling mix of hats: writer, curator, teacher, festival director, publicist, producer's representative, film booker, television programmer and distributor. Her boutique company, Red Diaper Productions, made a huge yet hardly known impact on an incredible list of films and filmmakers around the world for more than 25 years. These efforts included focusing much of her attention and efforts on supporting women directors and organizing a powerful slate of word cinema touring packages, which introduced US audiences to contemporary cinema from Iceland, the Netherlands and various countries across Eastern Europe. Decidedly proud and fiercely independent, she did all of this entirely on her own as a freelancer, independent contractor and consultant. For most of her career, she managed to be reasonably vital even without the benefit of strong institutions backing her up.
There are countless people like Wanda who march through film careers, working hard without much recognition and likely without the means to plan—in any real or comprehensive way—for their long-term security and retirement. Wanda was also unmarried, without children or close family members nearby. Her community of closest friends and colleagues was a global one. While this is something to treasure when you're well enough to travel to Rotterdam, Berlin and Karlovy Vary each year (the latter, in Czech Republic, was her favorite festival to attend), what happens when you stop traveling for work because it becomes impossible financially—not to mention physically dangerous? More important, what happens to someone older like Wanda when a new generation of leadership takes the industry reins without knowledge of her unique contributions? The sad, hard fact is that you kind of, well, disappear. This is exactly what happened to Wanda.
For many years, whenever I visited New York for business, Wanda and I would have dinner if our schedules aligned. I treasured our time together. Her wit and sense of humor were delightful, and her deep knowledge of film, especially international and genre cinemas, could put most film scholars to shame. But, in very recent years, our conversations became quite heartbreaking. She was struggling to find work that could sustain her financially. Her professional emails often went unanswered. When she tried to connect with others for networking opportunities at festivals and press screenings, she felt shunned and set aside largely because of her age and gender. The industry to which she had given her life's work did not have space for her anymore.
Last August, I was planning a shoot in NYC, so I texted Wanda to reach out and get on her calendar. I got a message that her number was no longer valid and was immediately concerned. I sent her an email with no response. So, I did what made the most sense and went looking for her on Facebook. As I scrolled down her page, I realized there had been no posts from Wanda since March 13th. On March 20th, a post from her sister read, "Wanda Bershen was hospitalized Monday night at NYU Langone. If you are a friend of Wanda's in NYC, please contact me…. Diagnosis is not yet determined. Wanda needs visitors and support as she goes through this. I live… too far away to be actively involved."
It didn't take long to uncover that she had experienced a devastating stroke and been bedridden without speech and the ability to move for the better part of five months. Her dearest friend in the city, also a film producer, had been valiantly trying to help, but if Wanda were to have any chance at survival, it would require that many more people get involved. Within days, I became part of a wonderful group of people from around the world—many of us filmmakers and film professionals who knew and adored Wanda for decades—who attempted (perhaps naively) to organize over email on Wanda's behalf and advocate for her well-being and recovery. One of us referred to this small but mighty group as TEAM WANDA. 
This sort of scenario is as dark and bleak as you might expect. In short, there were no immediate and apparent resources available to help someone in Wanda's situation. When I managed to see Wanda in person several weeks later, it was clear very few visitors had been by. She lay in a hospital bed almost comatose yet her mind still seemed sharp, and she clearly understood the gravity and heartbreak of what was happening to her. I sat with her and kissed her forehead gently. I told her that there was a group of us around the world trying our best to help her. While I could sense her relief in hearing some encouraging news, I left her bedside that afternoon feeling helpless and hopeless. I urged the nurses on her floor to continue caring for her and to keep up her hygiene. My main concern at that point was her basic dignity. I knew in my heart that there was no way our committed worldwide cohort could move fast enough to change Wanda's destiny. She died just 10 days later.
From my perspective, all of this is quite chilling, and the more I pondered what happened to Wanda, the more I wanted to kickstart a discussion among colleagues, so we can all work to make sure there are no more stories like this one. But, it's not that simple. While we have a great deal of work to do on this topic as an industry, our nation seems unwilling to have an honest and forthright public conversation around the lack of meaningful policies that advance the cause of older Americans: retirement, long-term care and what it means to approach end-of-life with dignity. This is particularly concerning because we now live in a nation where people are both living and working much longer, yet we offer very little in the way of substantive help to our aging populations.
When one looks closely at specific industries, there are helpful models out there for safety net services and resilience (see roundup at right), but the independent film industry literally has nothing of our own, nor have we contemplated these discussions in any forum that I can find. By contrast, the Hollywood community, where there have always been more resources, has a great deal in place through its guilds and unions; for example, The Actors Fund of America. Even the visual arts have managed to develop funds to support artists affected by natural disasters (Craft Emergency Relief Fund, or CERF). And, of course, Visual AIDS was one of the most inspiring organizations that emerged during the worst years of the AIDS pandemic (see visualaids.org/history).
Not long after Wanda passed, I took to Facebook and posted about her story. While I certainly didn't want to exploit Wanda's passing, I also didn't want her to have died without someone making a little bit of noise about the travesty of it all. What I encountered in the comments was revealing. Unsurprisingly, a great many people in our shared networks knew and adored Wanda, and there were just as many who were shocked to know she had even been so unwell. More important, there was a universal agreement when it came to one important point: We cannot let the tragedy of what happened to Wanda continue to happen to others like her who have helped build this business. To be sure, ours is a compassionate and beautifully collaborative industry with some of the most dynamic tentpole institutions around, many of which have been serving film professionals for some 50 years. We must turn to them now and insist on space for this mission-critical discussion. It will be an uneasy one to have, but we must do it for all of our own sakes.
ROUNDUP OF SAFETY NET AND END OF LIFE RESOURCES:
National Coalition for Arts' Preparedness and Emergency Response (NCAPER) ncaper.org/about
CERF+ The Artist's Safety Net
cerfplus.org/stories-resources/how-to/
The Actors Fund
Reimagine (End of Life)
Death With Dignity
deathwithdignity.org/learn/end-of-life-resources/
Speaking of Dying
speakingofdying.com/end-of-life-resources/