Back to selection
Strategic Reassessments: Arthouse Distributors and the Theatrical-vs.-Streaming Debate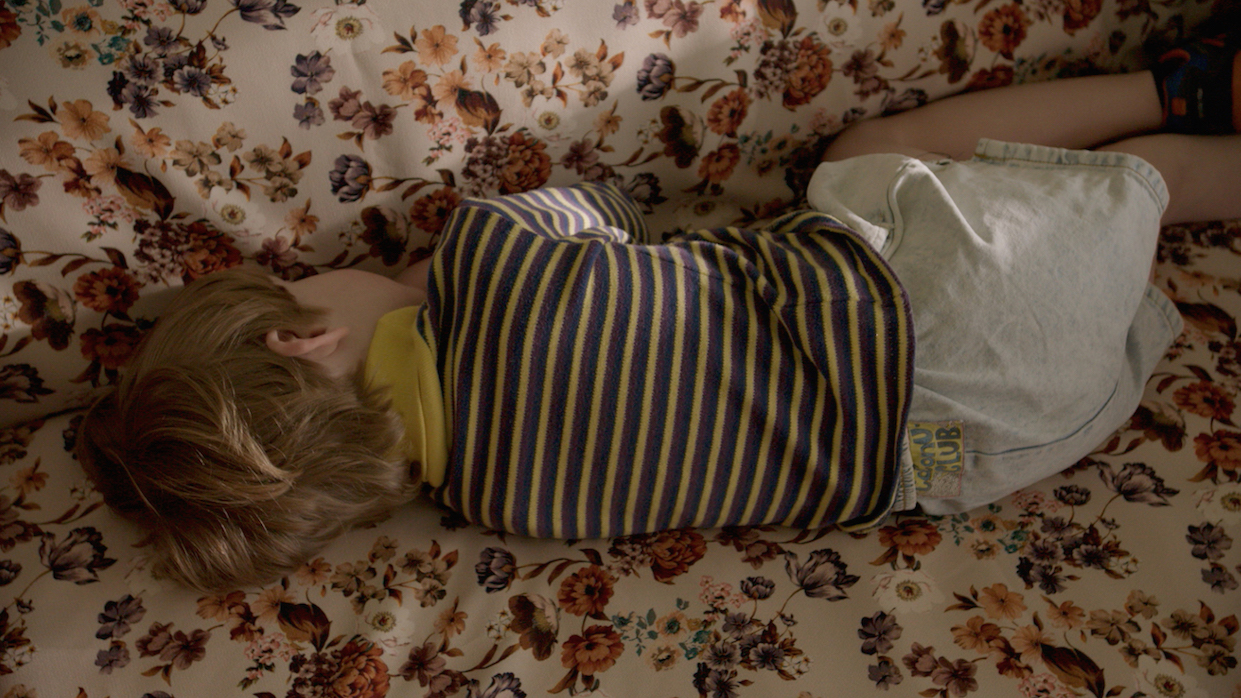 Ricky D'Ambrose's The Cathedral
Less than a year ago, it seemed like the sky was falling for independent films being released in theaters. Netflix's stock was hitting record highs, the core demographic of older metropolitan moviegoers were staying home, and the entertainment complex was pivoting to the new normal of their subscription streaming overlords. Their dominance may ultimately prevail, but a more delicate and intricately linked dance between theatrical and streaming appears to be the future of releasing films. As an insider notes, "I think it's swinging back towards theatrical, even though the end-goal is still about making the streaming stand out." 
To name one dramatic reversal, Netflix lost hundreds of thousands of online subscribers and is planning some major theatrical releases this year, such as The Gray Man and Glass Onion: A Knives Out Mystery. Specialized film is also hoping to follow in the footsteps of A24's Everything Everywhere All At Once, which as of press time has stayed in theaters for more than 14 weeks (and more than $65 million in grosses). And even at the arthouse level, which still remains far less secure for indies, a handful of distributors are doubling down on a theatrical-forward strategy, although they acknowledge the streaming window remains the top priority. 
At Cannes, a number of independent distributors stepped up with newly aggressive theatrical plays. MUBI, the global cinema streaming service that launched in 2007 as "The Auteurs," made its reportedly largest North American purchase yet for Park Chan-wook's Decision to Leave, as well as for a raft of other Cannes titles all set for U.S. theatrical release later this year. The company also recently acquired New York iconoclast Ricky D'Ambrose's The Cathedral. According to Ryan Kampe, president of Visit Films, which has been selling films to MUBI for more than 10 years, it's the first time MUBI has made an all-rights pact with his company, including U.S. theatrical rights. While Kampe acknowledges MUBI hasn't distinguished itself in U.S. theaters yet, he admits, "We need companies like MUBI to fill this ancillary hole where other companies are not buying into anymore."
Because the big streaming companies aren't acquiring "festival-type" indies in any significant numbers anymore, MUBI's rise—which has been bolstered by a wide range of investments for millions of dollars, from Indian and Chinese media conglomerates to filmmaker Nicholas Winding Refn to dozens of tech and entertainment investors—could significantly juice the arthouse sector. (Having recently hired Jason Ropell, former head of Amazon Studios, as head of content, MUBI is also financing and producing more movies in-house, though none have been announced yet.)
MUBI is also striving to find the right equilibrium between theatrical and streaming. MUBI's paying subscriber base—despite growth in recent years from a disclosed 100,000 in 2017—remains a tiny fraction of the larger SVOD companies, so if a film is going to stand out and be financially viable, a successful theatrical release may remain crucial. To emphasize the importance of the theatrical experience for indies, MUBI recently launched MUBI GO, whose subscribers receive a free weekly ticket to an arthouse movie. MUBI's director of U.S. distribution C. Mason Wells told Deadline recently the program was helping get audiences back into the "ritual movie-going habit," but it doesn't seem to have done much. The company's March release of the gay-themed Austrian Oscar submission Great Freedom stalled out at $72,000 in ticket sales, while Apple TV+'s big Sundance acquisition, Cha Cha Real Smooth—also MUBI GO-supported—failed to catch fire in its limited theatrical release.
Jason Ishikawa, a senior executive at Cinetic Media, which has sold movies to MUBI and many other distributors, contends, "Theatrical remains part of the commercial viability of a work, and this is a new idea for the streamers." For a theatrical success, Ishiwaka believes that distributors "need to commit fully to the theatrical experience," meaning one-week token runs or day-and-date releases are often destined to fail. "Is the problem that audiences have to come back to theaters or that distributors need to put films back into theaters?" Ishiwaka asks. "If distributors hedge their bets, they don't give the movies the time to breathe."
Another notable presence at Cannes this year, upstart distributor Utopia (dubbed as having "NEON-like potential" in the trades), also made a splash with its purchase of the Persian-language crime thriller Holy Spider, upending expectations for a company that doesn't have a SVOD output deal—which "definitely makes it more challenging for us financially," admits Utopia head of content Danielle DiGiacomo, formerly of The Orchard. Though the company has made one-off licensing deals with plenty of streamers, from HBO to Showtime to Shudder, DiGiacomo says they're able to be more aggressive by "keeping our costs suitable for the release and not overspending." It also helps that the company—founded in 2019 by Robert Schwartzman, son of Talia Shire and nephew of Francis Ford Coppola—recently received additional private investments, according to DiGiacomo, allowing it to commit to a stronger P&A commitment and Oscar push for the high-profile Cannes acquisition. "It's important for us to lead with the theatrical release," says DiGiacomo. 
But Utopia can tout only a couple of very modest low-six-figure box office successes in its short tenure, such as Gaspar Noé's Vortex and Emma Seligman's comedy Shiva Baby (which, incidentally, was reportedly MUBI UK's most watched online release last year and garnered a U.S. SVOD spot on HBO). With upcoming releases such as Sundance acquisitions Sharp Stick, by Lena Dunham, Utopia is targeting the same younger audiences that A24 and NEON have also tapped relatively successfully during our pandemic years. "They are driving our theatrical," says DiGiacomo. "That's exciting to me and inspires a lot of hope that independent film will continue."
For all of DiGiacomo's optimism, the theatrical sector for indies remains tough, with the traditional older arthouse audience still unreliable. And what's going to happen if there's another COVID winter surge? Veteran distribution executive Bob Berney, who still operates his distribution company Picturehouse and is famous for shepherding theatrical indie blockbusters (like My Big Fat Greek Wedding), claims it's "impossible" now for any distributor to survive without a streaming deal or corporate power to undergird them. Even if a distributor has a potential sleeper hit on their hands, Berney laments the inherent lack of indie theaters to put it in. "It's pretty grim," he says. "New York is coming back, but that's not enough. L.A, San Francisco, Seattle—they also lost key arthouses, so there has to be a large streaming or PVOD component to back up a release." 
Another distributor now riding the line between theatrical and streaming is Gravitas Ventures, known as a large online VOD aggregator. Acquired last year by Toronto-based media company Anthem Sports & Entertainment, Gravitas just launched a theatrical label called Gravitas Premiere, which aims to annually distribute four to six films with a significant cast in wide release and with significant P&A support. The first will be the August release of Katie Aselton's Mack & Rita, starring Diane Keaton. According to Gravitas director of theatrical distribution Cameron Moore, the company can make an impact with a movie with A-list stars "because the multiplexes need alternative content to fill all of their screens," and that can then trigger a major SVOD deal. 
It's important to remember, however, that Gravitas acquires a far greater number of films each year, roughly 200 titles, which means only about two to three percent will see a theater screen. For the rest: "I wonder about the existing value of the theatrical release," admits Chris Horton, recently hired by Gravitas Ventures as senior director of business development after a nine-year stint running the Sundance Institute's Creative Distribution Initiative. "For most 'festival movies,' if I were an independent filmmaker," he says, "I would be thinking digital first. Transactional VOD still drives the business, and given that SVOD license deals are ever elusive, I would say that AVOD is where most people are going to see your film and where you can expect to see the most of your revenue. That's the reality."