Back to selection
"Losing That Location Was a Blessing in Disguise" | Andrew Bowser, Onyx the Fortuitous and the Talisman of Souls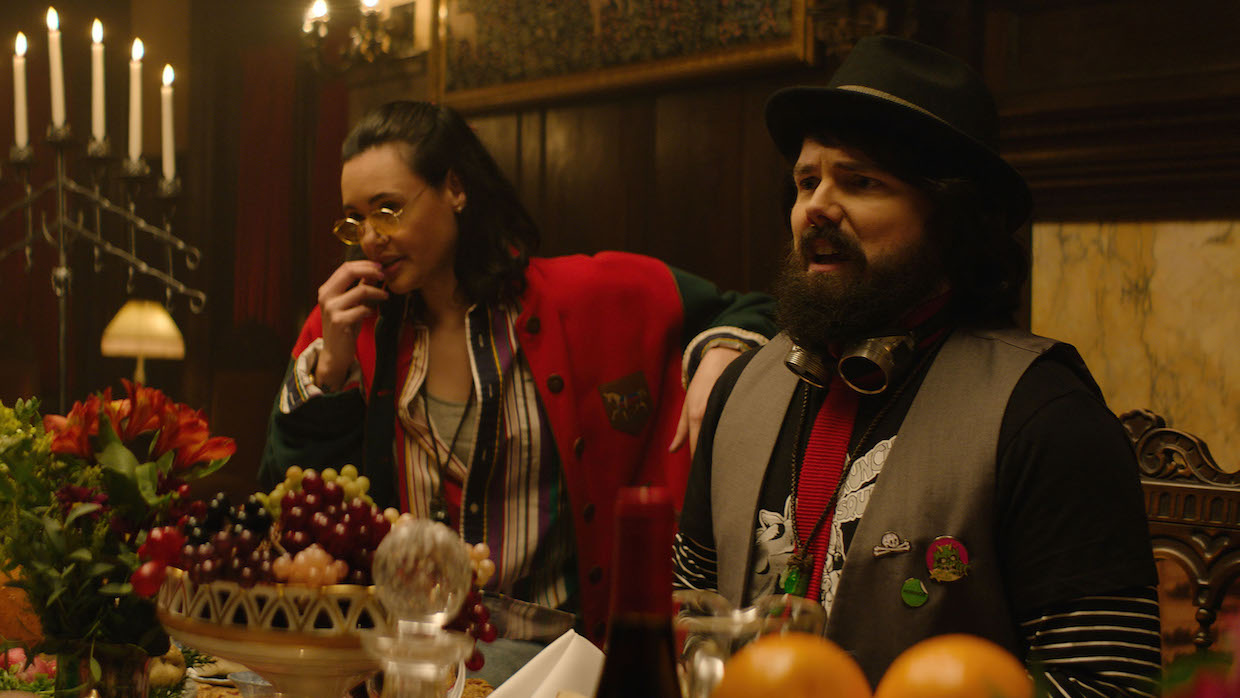 Onyx the Fortuitous and the Talisman of Souls Courtesy of Sundance Institute.
Every production faces unexpected obstructions that require creative solutions and conceptual rethinking. What was an unforeseen obstacle, crisis, or simply unpredictable event you had to respond to, and how did this event impact or cause you to rethink your film?
The finale of our film takes place in a cemetery. Our plan was to shoot on location at a cemetery that was 15 minutes away from our primary mansion location (where the bulk of our film was shot). Days before the finale was to be filmed, we lost the cemetery location. It was run by the city and I think they got cold feet. My producers were worried I'd have a hard time with the news because I loved this cemetery with its rolling hills and rundown crypts. Instead, the producers came up with a plan to take the money that would've gone into that location and give it to our production designer to create a cemetery on the back lawn of our mansion.
Not only did this make our finale days easier to tackle (being SO close to basecamp), but I think the art department created an environment that will ultimately become MORE memorable than the existing city cemetery. We could take more time, get people warmer quicker, and run back outside for pick-ups even during mansion days. All in all, losing that location was a blessing in disguise.
See all responses to our annual Sundance Question here.