Back to selection
"It Took an Additional 14 Months of Editing" | Joe Peeler, Bad Press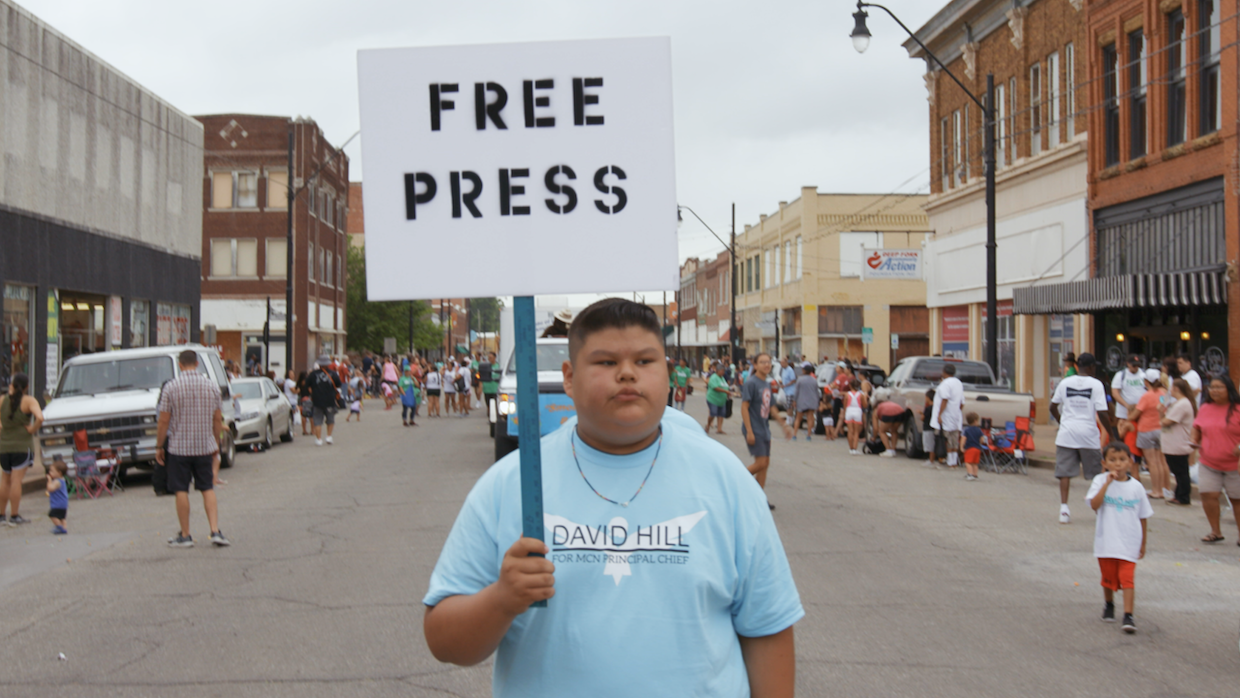 Bad Press, courtesy of Sundance Institute.
Every production faces unexpected obstructions that require creative solutions and conceptual rethinking. What was an unforeseen obstacle, crisis, or simply unpredictable event you had to respond to, and how did this event impact or cause you to rethink your film?
In the fall of 2021, we were about a year into our edit and preparing to submit Bad Press to the 2022 Sundance Film Festival. We had been filming the battle for free press in the Muscogee Nation for two-and-a-half years at that point, and we felt that the story had all but wrapped up. Suddenly, about two weeks before we were planning to submit the fine cut of the film, our story took an enormous turn. No spoilers, but we knew that this development—and all the drama surrounding it—would have an impact on our story, but I don't think we realized just how much of an impact. 
What followed was a whirlwind, week-long shoot that not only changed our entire third act, but fundamentally changed the trajectory of the film. This shoot created a cascade of problems in the edit: our existing third act would have to be scrapped and replaced; we would need to rethink our first two acts in order to properly set up the third; and, in the course of restructuring, we would likely have to throw out a number of beloved scenes and potentially shoot additional scenes to fill in new unexpected gaps. 
Our editor, Jean Rheem, and I assessed the work ahead, and it became apparent that we would not be submitting to film festivals any time soon. That late story development resulted in the difficult but necessary work of rethinking the film from a new lens, and ultimately it took an additional 14 months of editing for us to crack this new-and-immensely-improved version of Bad Press.